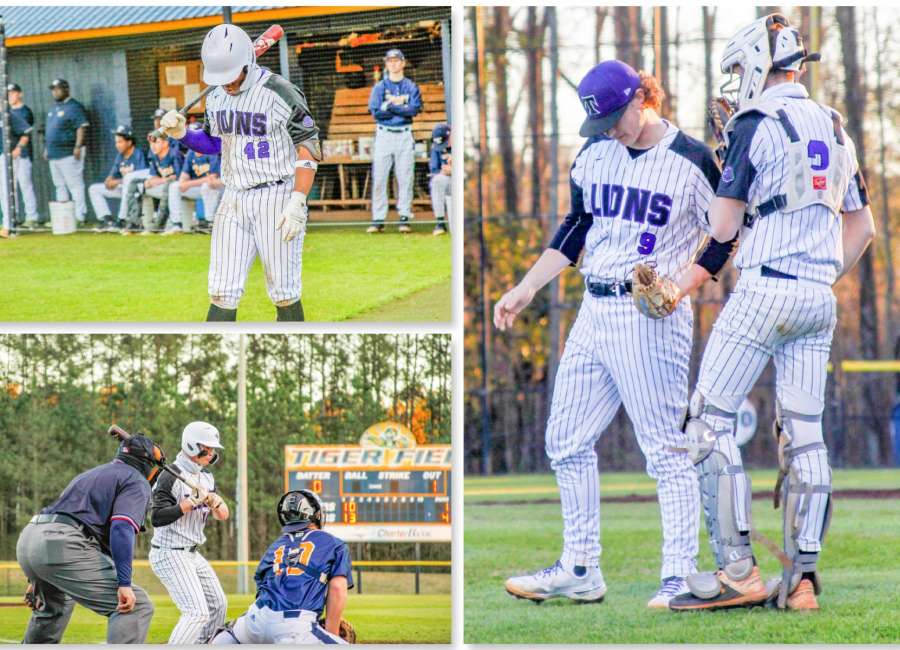 The Trinity Christian Lions traveled to LaGrange Tuesday night to play the Troup County Tigers in an early season non-region contest.
After the Lions took an early lead, the Tigers battled back and held on through the late innings for a 4-2 victory.

The Lions set the tone in the top of the first when they scored an early run. Jayce Blalock was hit by a pitch and scored a few moments later on a double by catcher Connor Boswell.
The Tigers answered in the bottom of the inning when Tre Mosley singled home a run to tie the game. Lions starting pitcher Andrew Martin got out of the inning when he got Tiger Josh McDonald to line out to shortstop Aaron Gates to end the inning.
After falling behind 4-1, the Lions clawed back; Max Gosdin drove in Kyle Stephenson to cut the lead in half, but that was as close as they would get.
The Lions got two runners on in the fourth and brought the tying run to the plate in the seventh after a Jimbo Batchelor single but could not take advantage.
Trinity Christian got solid relief pitching from Carson Beach, who pitched the final three innings and only gave up one unearned run while striking out five.
The Lions will return to action next Tuesday night when they travel to Dutchtown.
Photos by Emily Walker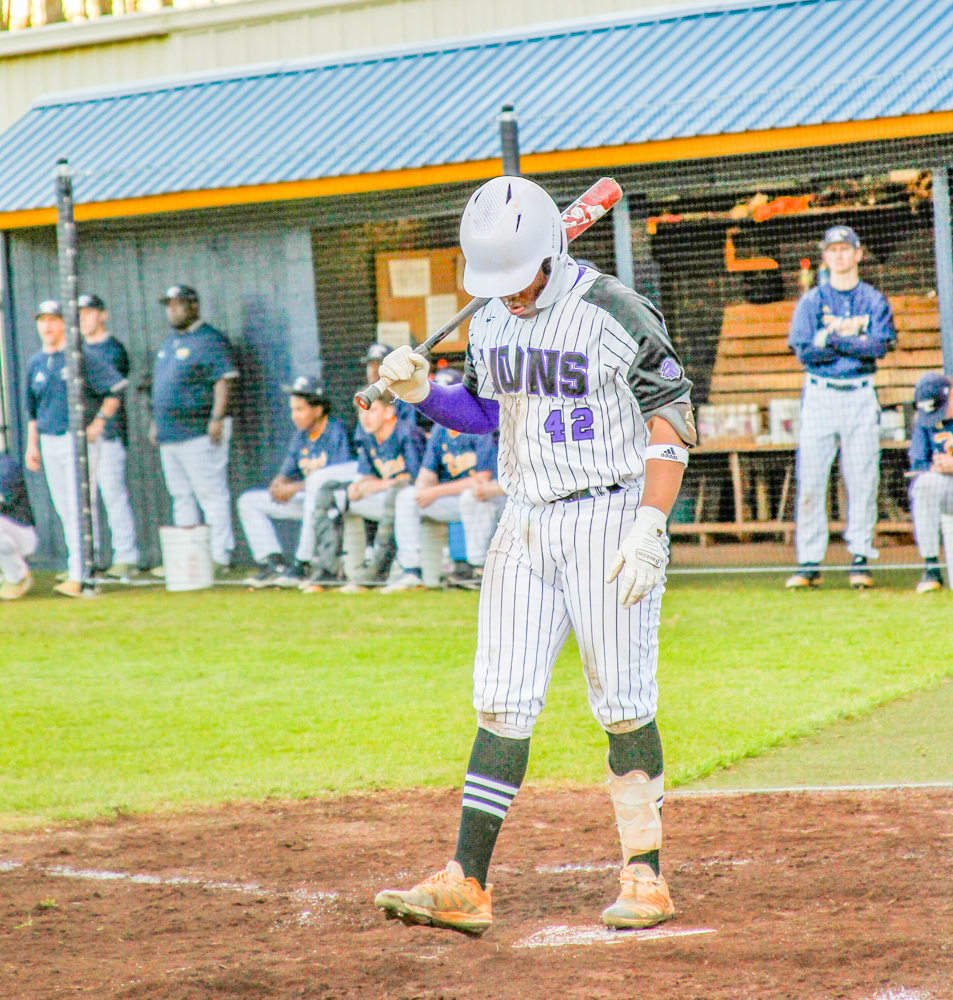 Second baseman Jayce Blalock was hit by a pitch in the first inning and later scored on a double by Connor Boswell.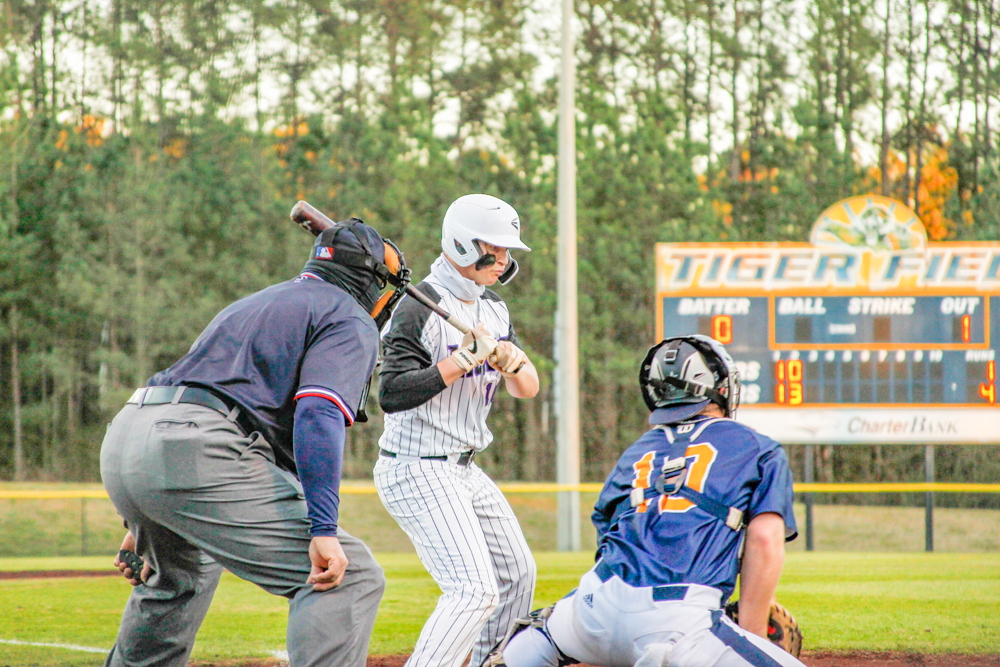 Aedan Cates stands at the plate for his at bat in the top of the third.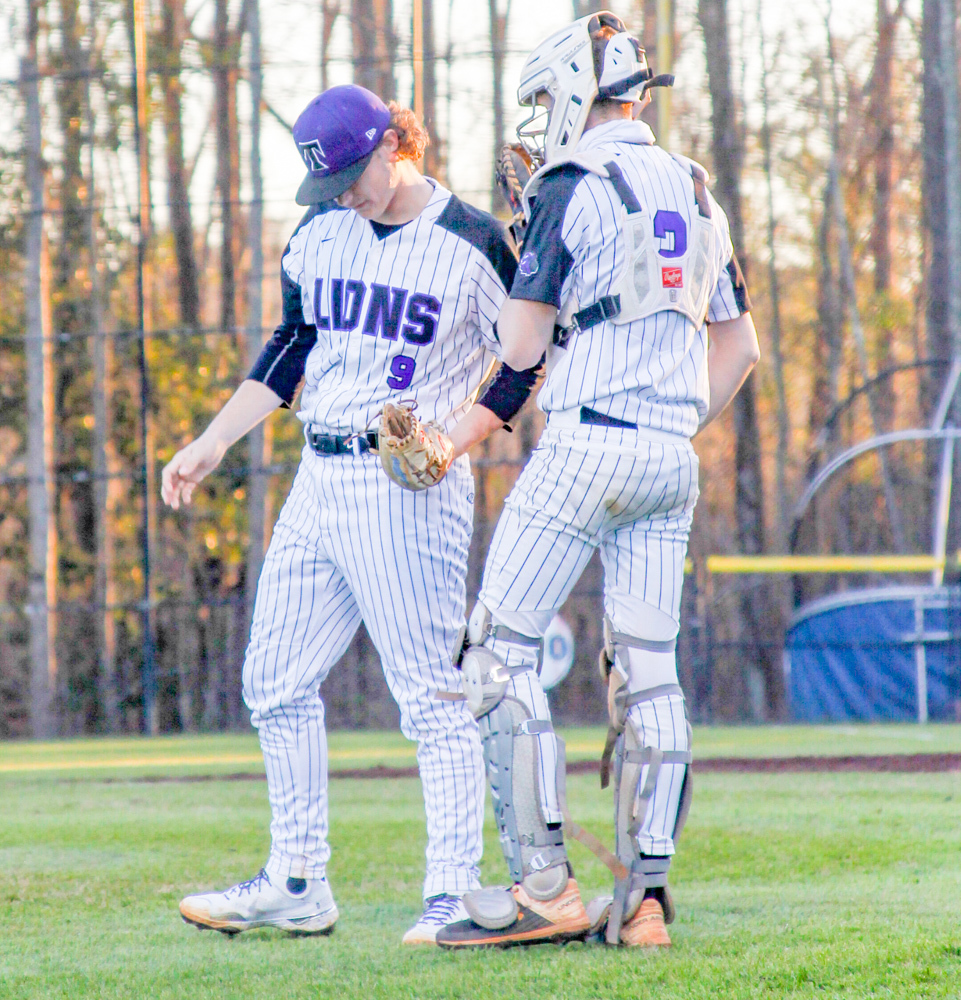 Starting pitcher Andrew Martin and catcher Connor Boswell confer before the start of the game.