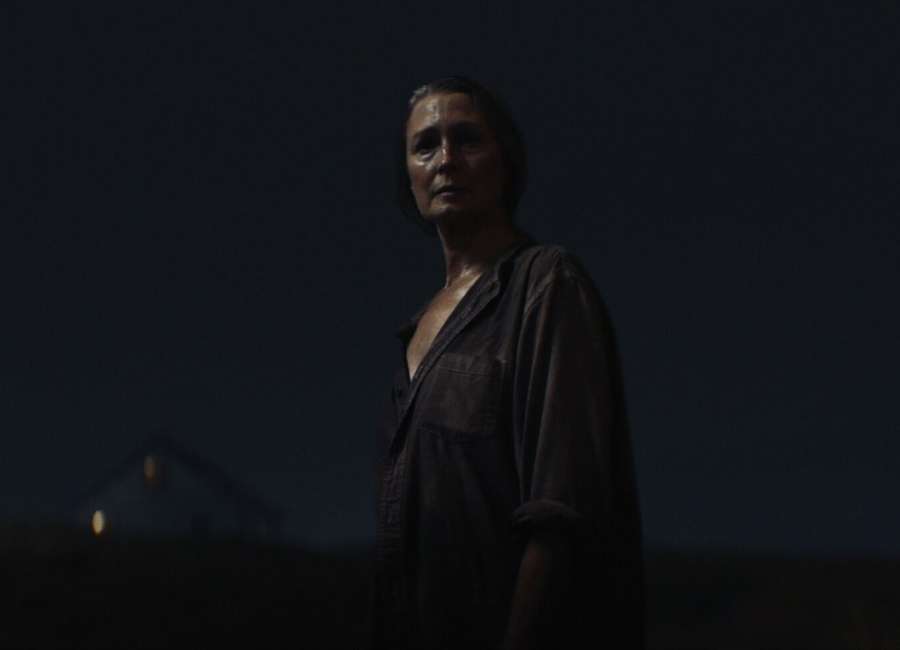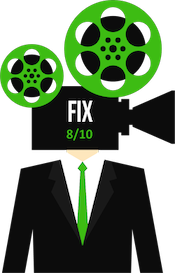 Review by Jonathan W. Hickman
A triumph of form and substance, "The Wanting Mare" is a beautifully constructed film worth revisiting for its narrative meaning in the coming years. A single viewing is not enough.
This futuristic fantasy, "The Wanting Mare," is set in the fantastic world of Anmaere. We are shown a sweltering city known as Whithren. In the moorlands and along the city's coast, we meet its chief export, wild horses that majestically run free. When captured, these horses are sent by ship across a sea to the Western continent of Levithen. And the oppressed citizens of Whithren vie for tickets so that they can escape along with the horses. The idea is that they will find a better life.
The story follows a Whithren resident named Moira over many years. Her mother dies shortly after her birth but explains that Moira will be haunted by a particular dream, a dark inheritance. This lingering, evocative dream induces her to seek passage to Levithen in hopes of finding answers.
When she helps a wounded man named Lawrence, he agrees to procure for her a ticket. But his elicit business, trafficking in such tickets, places her in danger. And their mutual longing binds them together in a strained romance.
Dreamlike and mysterious, writer/director Nicholas Ashe Bateman made "The Wanting Mare" using seamless 2D compositing techniques. The film was mostly shot in a single warehouse using blue and green screens. Over five years or so, Bateman then built virtual sets in his computer. The remarkable result is a sight to behold.
His striking visuals are complemented by a narrative that perfectly feeds into the film's dark and foreboding aesthetic. He gets sincere performances from his mostly unknown cast of actors headed by Christine Kellogg-Darrin and Josh Clark. While there's dialogue spoken, the emphasis throughout is on emoting and posing as Bateman envelops the performers in sumptuous environments that appear tangible.
One arresting image is Moira (played by Kellogg-Darrin) turning and looking over her shoulder at Lawrence (Josh Clark). The texture and lighting are a thing of beauty. The entire movie is like a painting.
Because I was enchanted with the visuals and the production style, I'm confident that I missed the nuance and subtle meanings conveyed in "The Wanting Mare." It's a film that is so ambitious that it's challenging to write about and define.
In a way, it reminded me of 1998's "Dark City," a movie that launched the once thought of as visionary filmmaker Alex Proyas. But where Proyas and screenwriters Lem Dobbs and David S. Goyer grounded "Dark City" in familiar science fiction and thriller tropes, "The Wanting Mare" writer/director Nicholas Ashe Bateman avoids such trappings.
Bateman's intent, I think, is to use this film to introduce the viewer to a unique and original universe. Such a thing is unusual these days as films with any sort of budget often adapt existing works (think comic books) or remake older movies (another "Ghostbusters" is coming).
Because Bateman made his movie entirely outside the traditional Hollywood machine, it appears that he retained complete creative control. What could have been a devastating failure proves to be a kind of masterwork. Hopefully, Bateman doesn't go the way of Proyas ("Gods of Egypt" anyone?).
"The Wanting Mare" is not for everyone. It will confound and even frustrate some viewers that will become restless as the story remains mercurial. But for the patient, this will become a much talked about touchstone, and, hopefully, it's the start of an auteur's journey.
A RottenTomatoes.com Tomatometer-approved critic, Jonathan W. Hickman is also an entertainment lawyer, college professor, novelist, and filmmaker. He's a member of the Atlanta Film Critics Circle, The Southeastern Film Critics Association, and the Georgia Film Critics Association. For more information about Jonathan visit: FilmProductionLaw.com or DailyFIlmFix.com