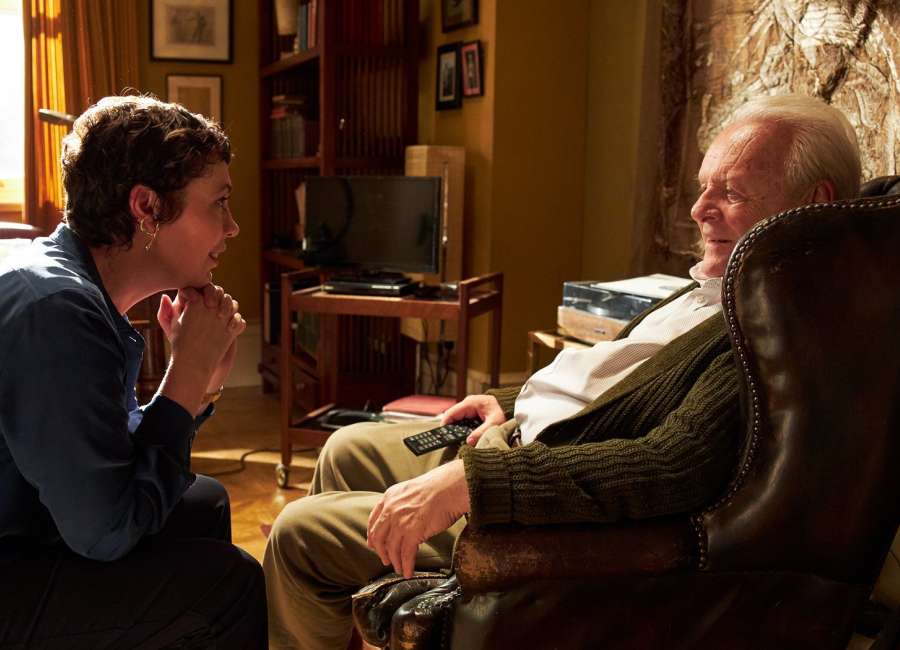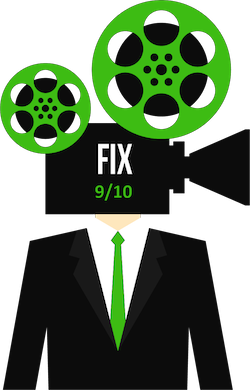 Review by Jonathan W. Hickman
Last year was indelibly marked by the pandemic, an event that impacted the world like none other in my lifetime.
And while we all were sheltering in place, many losing our collective minds over the virus, a collection of movies focused on those among us who have crippling dementia. As we hope that COVID will become a distant memory one day, sadly, some may not have the luxury of remembering it.

By a remarkable coincidence, in 2020, filmmakers explored the topic of Alzheimer's cinematically across the board. We saw the gruesome horror film "Relic" from writer/director Natalie Erika James. That film, starring Robyn Nevin and Emily Mortimer, had a mother, daughter and grandmother coping with a horrifying manifestation of dementia.
Documentary filmmaker Kirsten Johnson collaborated with her father in the almost impossible to watch "Dick Johnson is Dead." By combining whimsical and dark humor with the crushing reality of Alzheimer's, the two Johnsons explored, in fantastic ways, just how the ailing Dick might meet his maker. It's a funny and moving piece of work.
Oscar-nominated actor Viggo Mortensen made his directorial debut with "Falling." In that drama, Viggo plays a son dealing with his difficult father's failing memory. That one would be worth watching to see Lance Henricksen and Viggo locked in an emotional battle of wills.
There are other entries in 2020's dementia series, including Colin Firth and Stanley Tucci in "Supernova." But as good as all these films are, and there's not a bad film mentioned so far, "The Father" might be the best of the bunch. And while the movie will be touted mainly for Anthony Hopkins' fantastic performance, this complexly structured project is to be lauded all around.
In "The Father," Hopkins plays Anthony, an older man suffering from a form of dementia. His diagnosis is not specified; however, it's clear that Alzheimer's is the topic explored here. Anthony's daughter, Anne (Olivia Colman), is determined to keep her father at home and struggles to find someone capable of dealing with his peculiarities. In addition to forgetting things, Anthony sees things, too, and his memories and visions often betray him.
Directed and co-written by French novelist and playwright Florian Zeller, "The Father" takes place predominantly in one apartment. But don't be put off by the stage play origins here. Its set-bound location doesn't take away from the cinematic qualities.
Zeller keeps things visually interesting by working with cinematographer Ben Smithard (see his work in 2019's "Downton Abbey"). Since the narrative is told primarily from Anthony's unreliable point of view, the camera narrows our focus. By cutting down on what we see and when we see it, Smithard's lens takes us inside Anthony's mind in a personal way that could not have been entirely captured on the stage.
Indeed, "The Father" would be an impactful play, but for very different reasons. It's the camera that achieves a higher degree of intimacy, which points out why a film, and not a play, is essential here.
The close connection to Anthony's internal struggles is critical in making this tortured story work on screen. And this relationship plays exceptionally well in the film's closing moments that give us some of the best acting of Hopkins' career.
"The Father" isn't a happy film, but I was captivated. Hopkins and Colman are terrific. Expect nominations for this one when the Oscar picks are announced on March 15.

A RottenTomatoes.com Tomatometer-approved critic, Jonathan W. Hickman is also an entertainment lawyer, college professor, novelist, and filmmaker. He's a member of the Atlanta Film Critics Circle, The Southeastern Film Critics Association, and the Georgia Film Critics Association. For more information about Jonathan visit: FilmProductionLaw.com or DailyFIlmFix.com