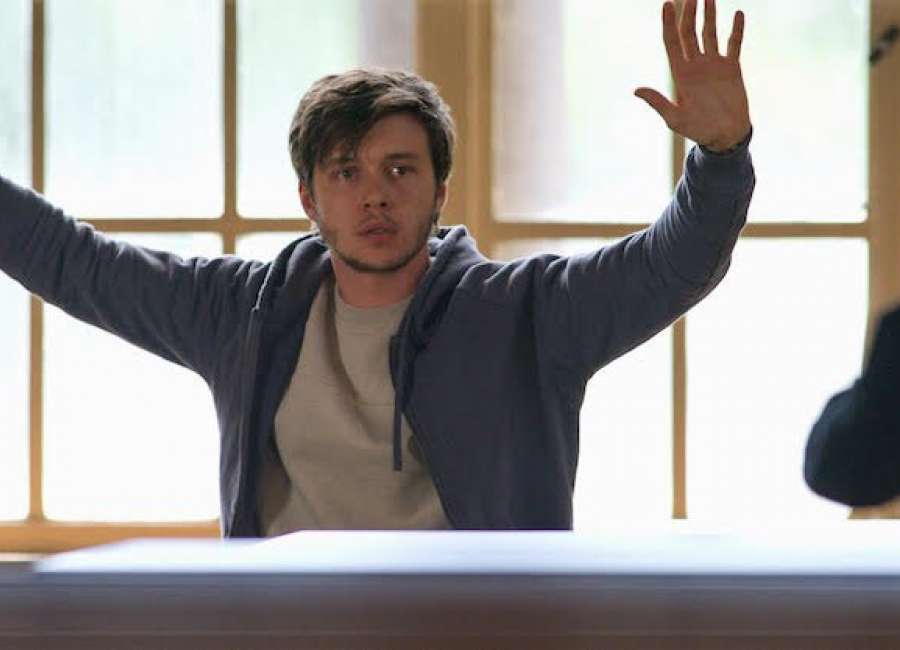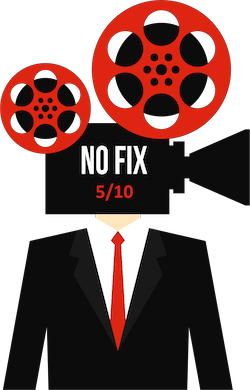 Review by Jonathan W. Hickman
The press notes for "Silk Road" describe the film as the "product of journalistic research and wild flights of fiction." Why? The sad true story is so incredible; there's little reason to make anything up.
The Silk Road marketplace was established on the darknet in 2011. It was founded by 27-year-old Ross Ulbricht, a devoted libertarian who argued that the online market "was supposed to be about giving people the freedom to make their own choices." Through encryption and digital currencies, Ulbricht's anonymous elicit eBay-like website quickly became the go-to destination for criminals. Although Ulbricht disputed this at his trial, prosecutors argued that he was known on the dark web as "Dread Pirate Roberts," the operation's mastermind.
In 2013, Ulbricht was arrested, prosecuted, convicted, and sentenced to life in prison without the possibility of parole.
Possibly out of concern that depictions of the actual players in the Silk Road criminal enterprise would sue the production, writer/director Tiller Russell alters, as in "flights of fiction," the facts to suit his cinematic goals. For example, he changed the location of Ulbricht's arrest in a library to a larger room because it conformed with his vision of how the movie should look. In a director's statement, Russell talks about how the arrest's actual location was "cramped, pedestrian, and unremarkable."
So, Russell bookends his movie with a more "cinematic" locale, still in a library but in a large windowed room with high ceilings. Like so much of this bland production, the location change adds little to the narrative. And in the case of the arrest sequence that begins and ends the film, it lacks the essential tension required to hold the viewer's attention. And placing Ulbricht in a sizeable open-air environment where anyone can walk by and look at his open laptop seemed false to me.
Likely in-keeping with Russell's cinematic sensibilities, he focuses much of the screenplay on a frustrated and eventually corrupt DEA agent named Rick Bowden (played by Jason Clarke). We meet Bowden as he leaves rehab and returns to his wife and child. When he resumes work, he's transferred to the cyber crimes division. It's here that he's meant to staff a desk for nine months before forced retirement.
Of course, Bowden wants to prove himself. He's determined to take down Silk Road using human sources and old-school techniques. When his much younger supervisor rebuffs his ideas, Bowden goes his own way, employing shady underworld characters from his field days.
The problem with this subplot is that we've seen it done before in better films. While Russell uses Bowden's story to escape a computer screen's confines where we see Ulbricht writing code and sending encrypted messages, it effectively dumbs down the investigation. Bowden does make headway, but only by turning into a criminal. And because the story is divided between these two very different men, neither is given enough development to make us care.
Russell's efforts ignore films that have successfully made computers and programming entertaining. Of course, Fincher proved that a movie about building a website and an online community could produce a transcendent dramatic/thriller with his Oscar-winning "The Social Network." It would be too much to expect Russell to reach that level of execution.
But a series like "Halt and Catch Fire" showed viewers how software and hardware development could be irresistible on screen. It's more than just watching someone code or arrange components, the process of making something historic is exciting. Russell is content with showing us clunky criminal investigations and how Ulbricht worried a lot. Unfortunately, that worry doesn't translate well to the viewer.
"Silk Road" is one drab movie. The production design lacks depth, and even the score is unremarkable. And it's edited poorly. At crucial moments, the image freezes into a cross-fade. This technique was distracting and reminded the viewer that we're watching a movie. Perhaps Russell, hot off his successful work on Netflix' "Night Stalker: The Hunt for a Serial Killer," was channeling his documentary roots because a freeze into cross-fade couldn't have conformed with his commitment to cinematic narrative film.
The Silk Road story deserves a better movie. It's the kind of historical happening that you'd think was invented in Hollywood if it wasn't all shockingly true. Instead of watching "Silk Road," readers are encouraged to seek out non-fiction analyses of the subject like "The Dark Web" podcast on Audible.
A RottenTomatoes.com Tomatometer-approved critic, Jonathan W. Hickman is also an entertainment lawyer, college professor, novelist, and filmmaker. He's a member of the Atlanta Film Critics Circle, The Southeastern Film Critics Association, and the Georgia Film Critics Association. For more information about Jonathan visit: FilmProductionLaw.com or DailyFIlmFix.com