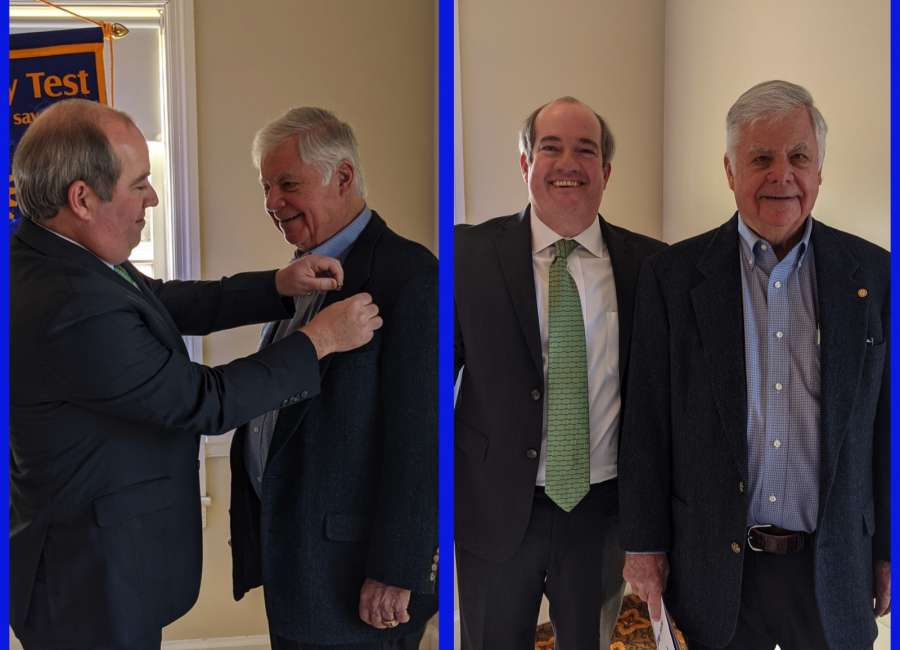 Dr. Lamar Couey is the most recent inductee of the Newnan Rotary Club.
Dr. Couey is a retired OB-GYN physician who recently relocated to Newnan to be close to family.
The son of a railroad worker, Couey's family settled in Smyrna where he graduated high school and then attended Mercer as an undergrad and then to the Medical College of Georgia before joining the Air Force and locating to England, which began his long term passion with 18th-century furniture.
He returned to the States for his residence in Kansas City before spending the next 36 years in Oxford, Mississippi, as an OB-GYN. Couey and his wife recently relocated to Newnan to be closer to his family who lives and works in the area.
The Rotary Club meets every Friday for lunch at the Newnan Country Club.