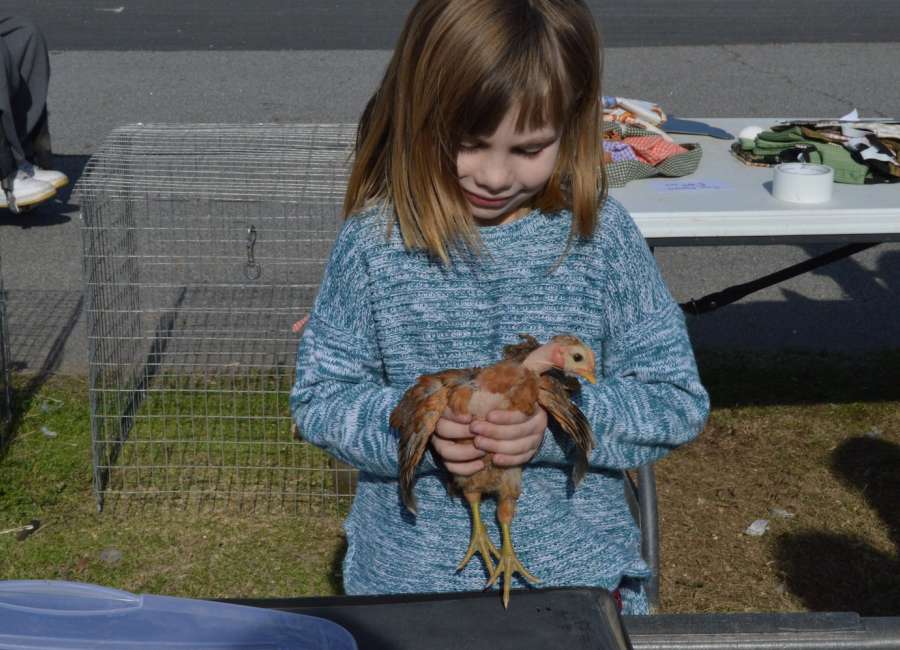 Chickens, other poultry, poultry accessories and a variety of other items will be in Coweta for all to see – and buy – this weekend, but this year's Chattahoochee Valley Poultry Association events will be different.
The CVPA show and swap meet is always held the third weekend in February. But the show can't be held this year because the organization was unable to get permission to use the Coweta County Fairgrounds. The fairgrounds is being used as a COVID-19 testing and vaccination site, so the show itself had to be canceled. There's no other facility in the county that is big enough for the show, said Bryan Massengale, CVPA president.
But the swap meet – which has become extremely popular with locals – will go on, in a different location.
The event, which is expected to feature a large number of poultry-related vendors, as well as other vendors, will be held Friday and Saturday at the Hunter Recreation Complex, 2970 Highway 16 E., Sharpsburg.
Vendors can arrive at 7 a.m. Friday, and the swap meet opens to the public at 9 a.m. The swap meet runs until 6 p.m. Friday.
The swap meet will be open from 6 a.m. to 6 p.m. on Saturday, though the vendors often thin out in the afternoon. In addition to the vendors, there will be a concession stand. There is no power for vendors, but bathrooms are available. Vendors can simply show up with no preregistration. Trailers longer than 16 feet are not allowed; quieter generators are OK.
The swap meet will be in the main parking lot near the gym.
Massengale said there are a number of breeders who normally come to the show who will still be coming to sell birds. He said he is hoping to see nearly as big a turnout this year for the event as in normal years.
The swap meet was launched several years ago and has become highly popular.
Before COVID-19, they would joke "the swap meet has gotten so big, we could probably cancel the show and get the same crowd," he said.
It's the first time in 14 years that the show isn't held at the fairgrounds. "I really don't know what to expect," Massengale said, but he thinks it will still be a good event for the community.
Vendors will have show-quality birds, as well as backyard poultry. There are typically other types of poultry as well, including ducks, geese and turkeys, and usually even rabbits and other small animals, as well as accessories and crafts.
As Coweta County continues to grow and become less rural, "It's personal to me," Massengale said of making sure the event continues.