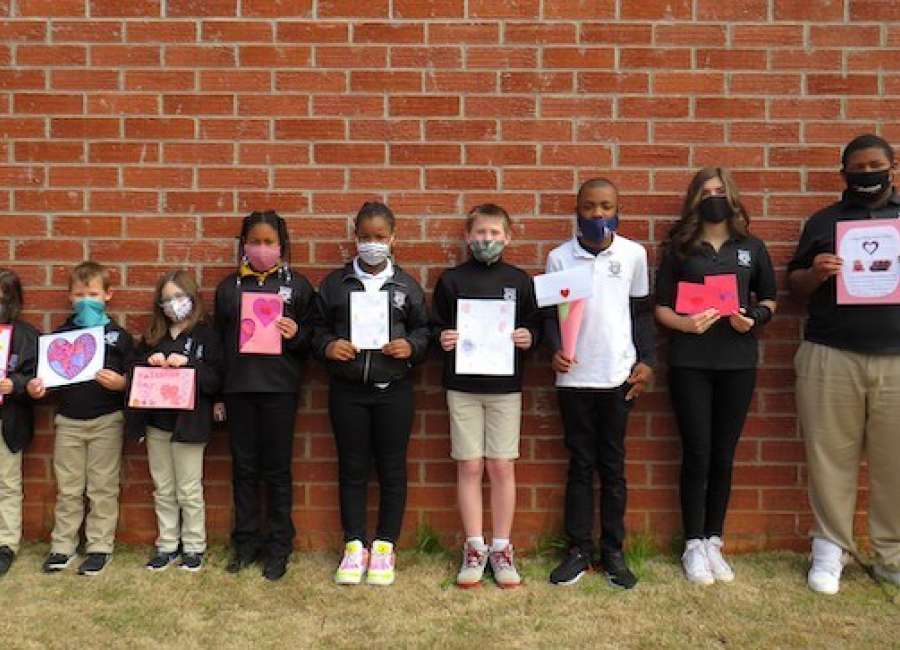 Students at Odyssey Charter School made Valentine's Day cards for residents at Wesley Woods and Benton House.
Students made cards for all the residents and sent them with a Hershey's chocolate bar to give them a special treat. To Odyssey's own surprise, the residents responded to the students with thank you cards, according to a release from the school.
"The act of kindness traveled between generations and was a good lesson for our scholars," said Principal Scot Hooper in the release.
The cards, which were handmade by Odyssey students, were dropped off on Friday, Feb. 12. The residents received their cards and treats on Valentine's Day Sunday, Feb. 14.
"The staff and members of Wesley Woods of Newnan and Benton House were surprised and appreciative of the gesture," Hooper said.
He said they asked students to make nice Valentine's Day cards for the residents and explained to them the situation regarding the COVID-19 pandemic, and how it has affected the residents.
"The residents were not allowed to have visitors for their safety," Hooper said. "So, we wanted to brighten their day and let them know people in the community are thinking about them."
He said they did it to teach students that acts of kindness and taking care of the people in the community can go a long way.
"The students, knowing how happy they made the residents, put big smiles on their faces and are ready to do more," Hooper said.