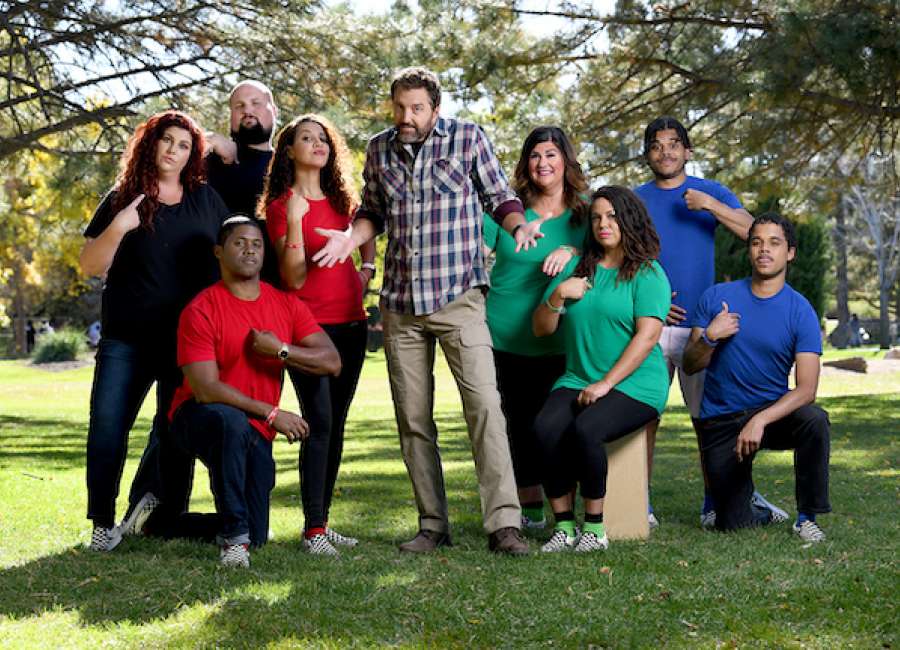 Newnan resident Magen Gamble helps her friend Monika Bergman find her biological family on the new season of "Relative Race" that premieres Sunday.
On "Relative Race," four teams take a 10-day journey across the country to discover new relatives and compete for a $50,000 grand prize, according to www.byutv.org .
Bergman lives in Hilton Head Island, South Carolina, and met Gamble eight years ago while her family was on vacation.
Gamble said the two hit it off, and have been friends since. She said Bergman called and asked if she would go on "Relative Race" with her, after her cousin couldn't go due to the COVID-19 pandemic.
Gamble said Bergman had always wondered about her birth family, and had discovered that her mother had other children she kept.
"She always had a sense of, 'Why me?' and wondered if she did something wrong," Gamble said. "Lots of her questions were answered and her heart was healed."
Gamble said the show is very family friendly, and Bergman was able to hand her family search over to people who are skilled in it.
"They locate family and make the hard calls," Gamble said. "She knows that they want to meet her, and it's a safe place for her heart to meet these folks."
Gamble said she and Bergman are the first best friend duo on the show, in previous seasons teams had always been made up of families. She said all the teams start in a city, and have to follow clues and complete challenges to meet family members.
She said they can't use their phones, and when they approach someone for help they can't use their phone to help them.
Gamble said Bergman knew that her birthplace was Des Moines, Iowa. Gamble ordered maps for major cities on the coast and the Midwest leading up to the show.
She came on to the show with a ring of index cards that had routes for big cities, and she would spend hours each night mapping all of the possible destinations. Gamble was prepared so that in the morning, when they received a text of where they needed to go, they could hit the road.
"I was so scared to disappoint her and let her down," Gamble said.
She said every night, they would have a Zoom call with the show's host, Dan Debenham, who would tell each team where they placed. Gamble said when a team gets three strikes, they're out.
The show was filmed during the COVID-19 pandemic, and Gamble said although you won't see masks on the show, there were plenty of protocols, including regular testing.
The new season of "Relative Race" has 10 episodes, and premieres Sunday night, Feb. 21, at 9 p.m. Gamble and Bergman are on the green team.
The show is available on the Dish Network, DirecTV or on the BYUtv app on a smart TV.
"I'm a woman on a mission to help my best friend meet her family," Gamble said.