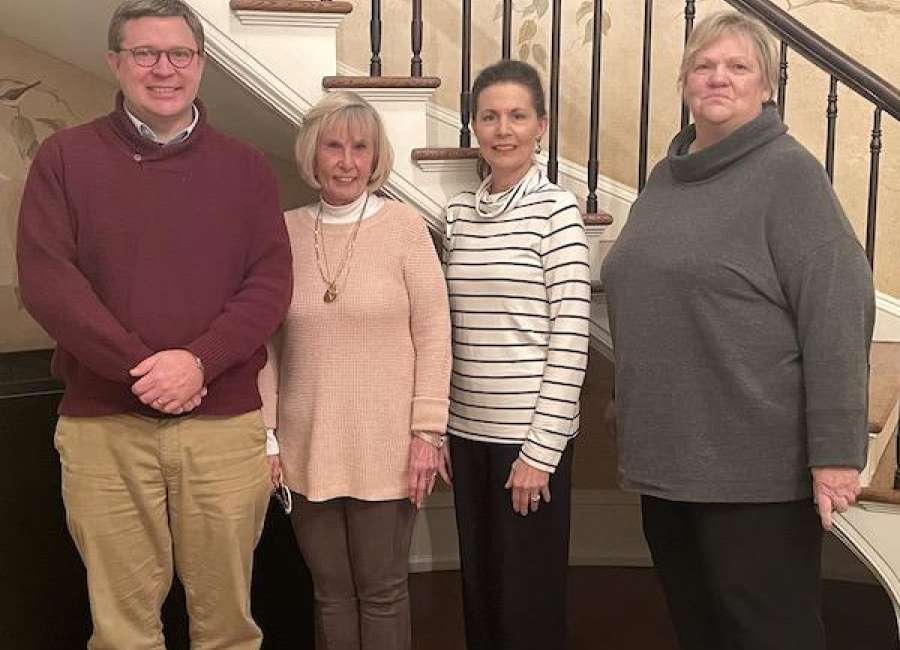 The Newnan-Coweta Historical Society voted Feb. 2 on the new board leadership for the upcoming year and officially welcomed three new members to its board of directors.
John Cunningham, partner of Newnan law firm Thompson, Wallin, & Cunningham, was voted president of the board, according to a press release from NCHS. Gary T. Welden of Welden Financial previously held the position of president, his term expiring this year, and will now serve as past president.
Joan Achee was voted vice president of the board. Dorothy Pope and Pat Lincoln will continue as secretary and treasurer, respectively.
Jenny Enderlin, Russ Moore and Orren Jones Swope were all voted in as NCHS' newest board members.
Enderlin is a writer from Pensacola, Florida. She and her husband, Chuck, along with their two children settled in Newnan in 2015 after moving around the country as part of Chuck's station in the Marine Corp. Before joining the board, Enderlin chaired the Historical Society's 2019 New Year's Eve Fundraising Gala.
Russ Moore is the Founder and CEO of Seamless Education Associates Inc., an organization that works with schools to replicate the Central Educational Center "college and career academy" model nationally.
Moore is working with NCHS staff to curate a Power's Crossroads 50th Anniversary Exhibit which will be on display at the McRitchie-Hollis Museum in early 2021. Moore served as the official festival videographer.
Orren Jones Swope is a clinical therapist at Sea Glass Therapy in Newnan. Swope is an eighth generation Coweta County resident, and previously served as the executive director of the Coweta Community Foundation.
Harry Camp and Rebecca Smith round out the rest of the NCHS board.