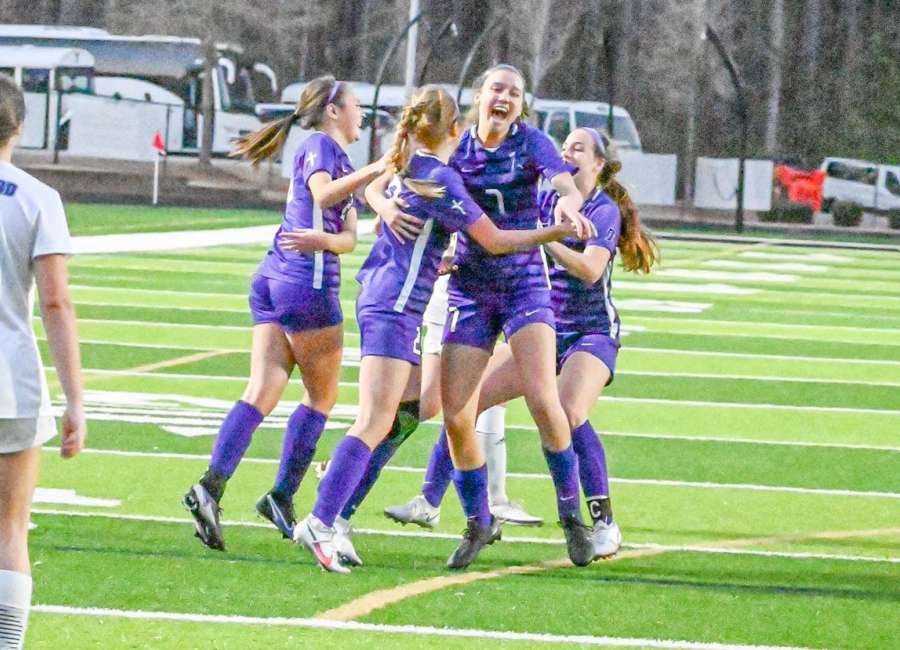 On Tuesday, point guard Ashlyn Settle led the Lady Lions basketball team to the Sweet-16 with a win over First Presbyterian.
On Thursday, she scored a goal and led the Lady Lions soccer team to a 2-1 victory over Stratford Academy.
Ava Anthony scored the other goal in route to the victory. The win improved the Lady Lions to 5-0 on the season.
The boys played to a 2-2 draw behind goals from Palmer Davis and Noah Maupin, both multi-sport stars themselves.
Settle will switch back to basketball for the Lady Lions' round two matchup with Eagles Landing Christian Academy.
The boys' and girls' soccer teams will return to action next Thursday night as they host Mount Paran Christian Academy.

Photos by Tammy McCracken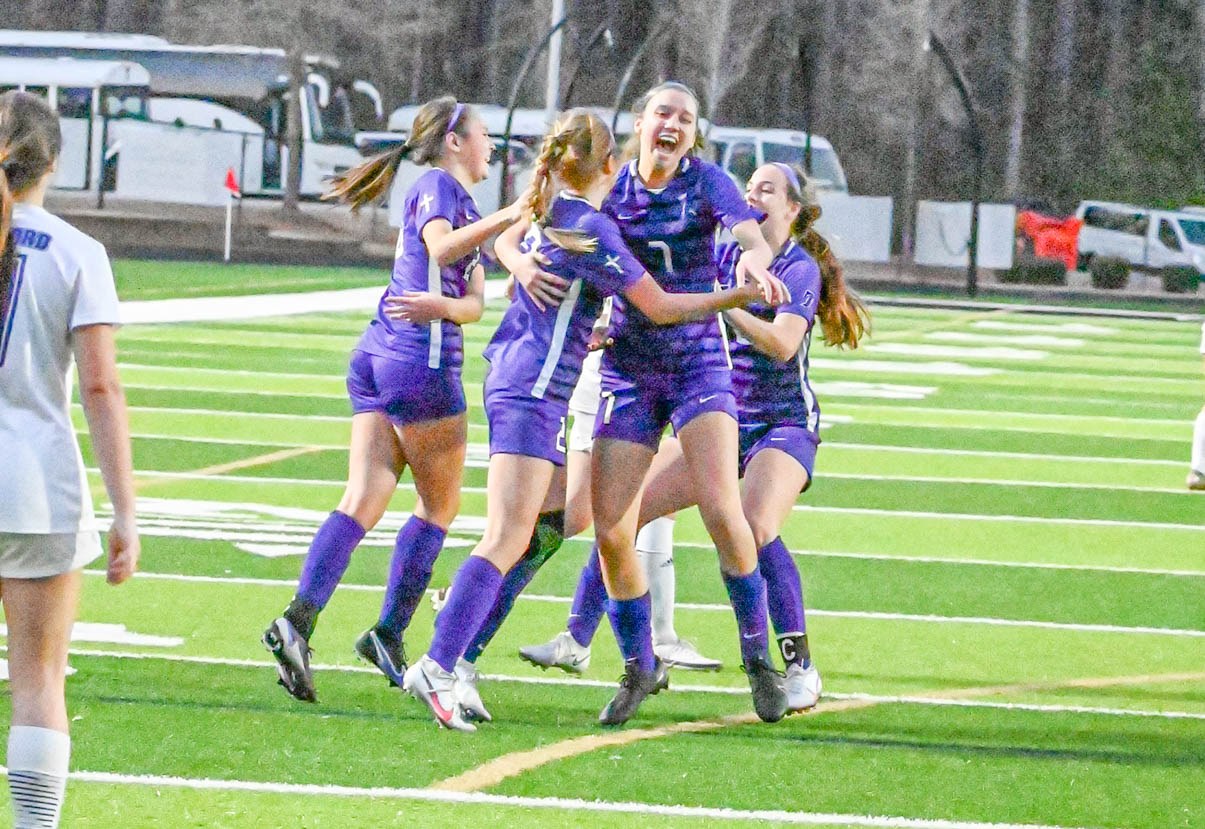 Ashlyn Settle celebrates a goal with her teammates.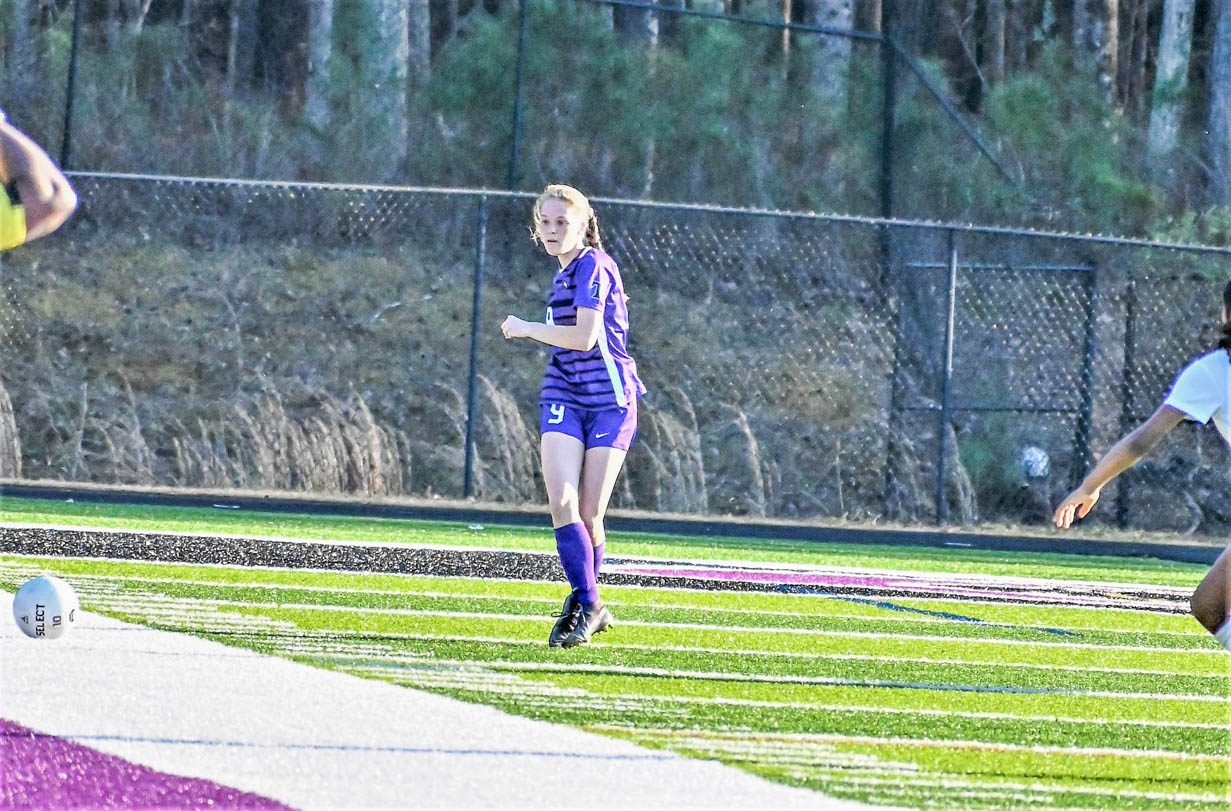 Senior Jenna Wilson passes off to a teammate.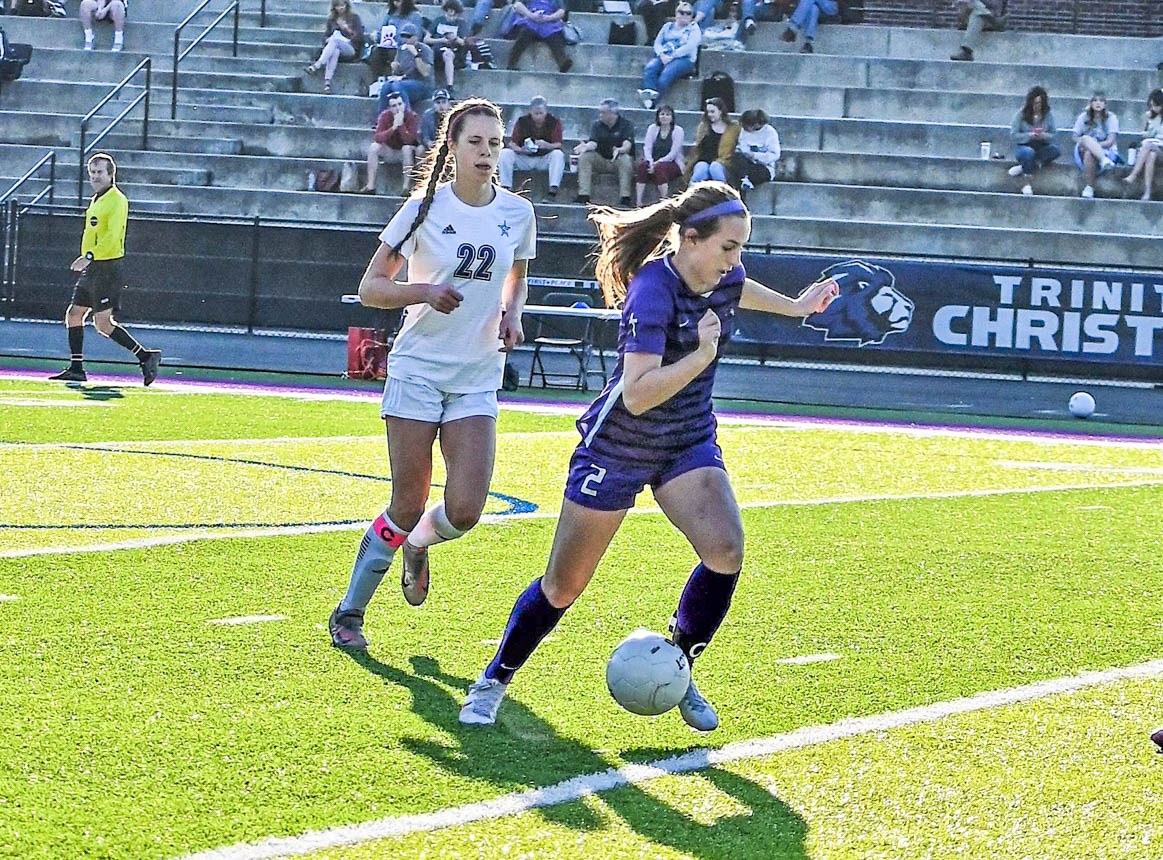 Senior Molly Duncan (#2) works through traffic.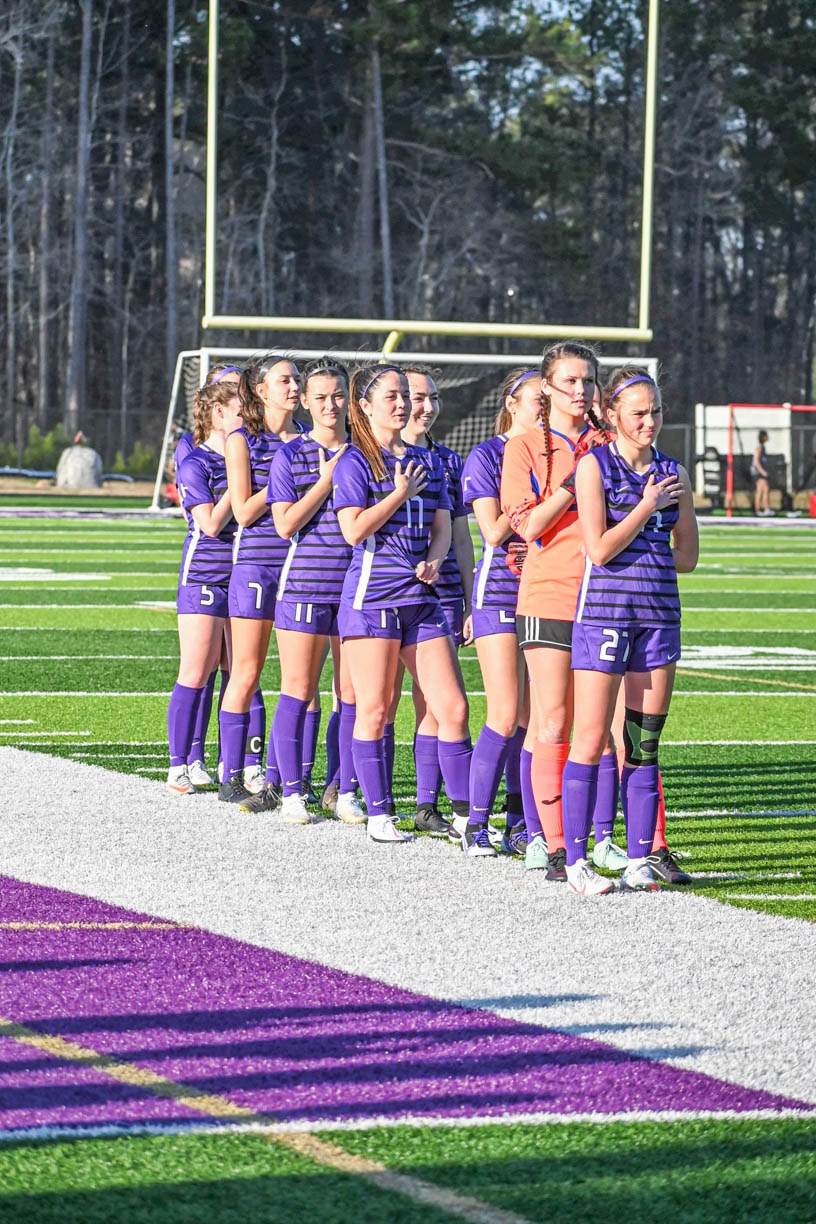 Trinity Christian Lady Lions pregame before their 2-1 win over Stratford Academy.