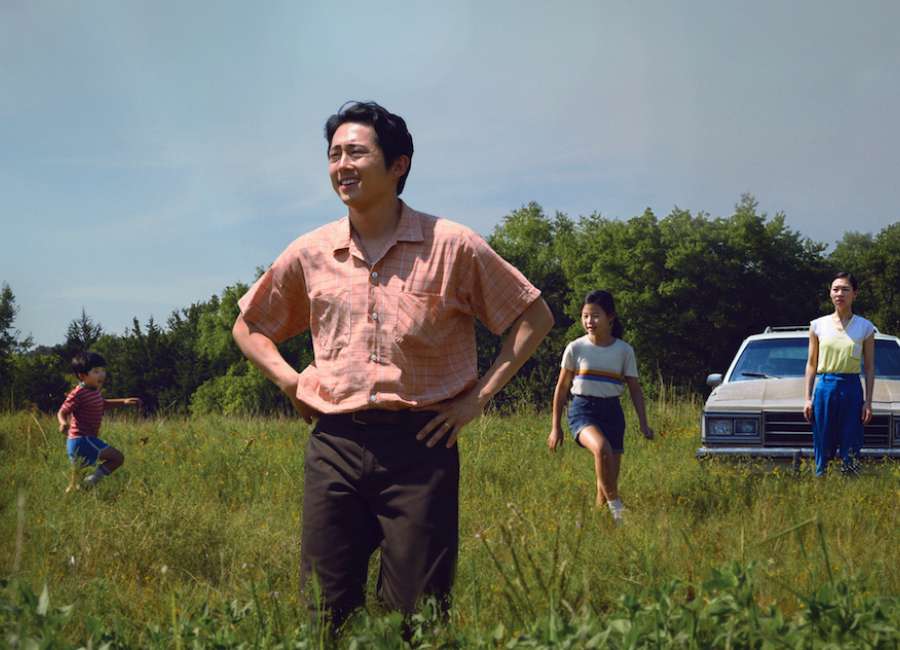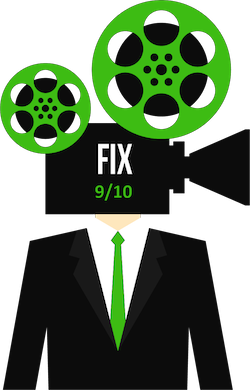 Review by Jonathan W. Hickman
After taking the US Dramatic Grand Jury Prize at the 2020 Sundance Film Festival, writer/director Lee Isaac Chung's "Minari" quickly emerged as an Oscar favorite. The film is an impactful and honest depiction of a Korean family starting a farm in rural Arkansas in the 1980s.
As much as it provides viewers with a look into the Asian American experience, it a story that all Americans will embrace.
In "Minari," "The Walking Dead's" Steven Yeun plays Jacob, who moves his family to a country community in Arkansas where they buy a plot of land and a trailer. An expert in the trade of chicken "sexing," Jacob's valued highly by a local hatchery. He's fast and exacting in his exhausting duties that involve hours of picking up chicks and quickly identifying their gender.
But as good as he is on his day job, he longs for the independent life of a small family farmer. And in the shifting economic climate of the 1980s, running an existing family farm is hard enough; starting one and being successful is a risky undertaking. But his particular farming plans target a specific Asian market. He intends to grow Korean vegetables and sell them to restaurants and Asian grocery stores. It's a project with potential, but his wife, Monica (Han Ye-ri), isn't too keen on the idea.
When Monica's strong-willed and sharp-tongued mother, Soon-ja (Youn Yuh-jung), comes to live with them, she shares a room with her grandson, David (Alan S. Kim). The young boy isn't happy about grandma invading his personal space. And besides, Soon-ja, who speaks only Korean and spends her days glued to the television, isn't what David expects from a grandma. The cantankerous mother-in-law's presence also doesn't help the growing tensions between Jacob and Monica.
To pull off his farming concept, Jacob employs Paul (an excellent Will Patton). A very religious and odd fellow, Paul offers some farming insight filtered through his devoutly Christian beliefs. It's a strangeness that Jacob doesn't understand but tolerates. And to fit into the community, Jacob and Monica decide to visit a local church.
It's refreshing how Chung depicts the church congregation, many of whom are warm and inviting to a Korean family's arrival. This movie isn't a mean-spirited story of intolerance; instead, Chung tells a universal American narrative featuring a textured Korean family. It's no surprise that the script is based on elements from Chung's own life. He grew up in Lincoln, Arkansas, and wrote "Minari" as a gift to his daughter.
So much about this sincere, thoughtful film is perfect—the setting, the performances, the space to breathe as the narrative unfolds. It's an authentic portrait. While Yeun's performance is likely to be rewarded with nominations, everyone is great here. I especially like Patton, whose character is tweaked and affected by his convictions. At one point, we see him dragging a large wooden cross along a roadway. It's a solid piece of acting both emotionally and physically. It's also something that any Southerner will immediately recognize.
Youn Yuh-jung is terrific as the saucy grandmother. Her chemistry with Alan S. Kim, playing David, feels genuine. Their relationship adds a meaningful dimension to the struggle many families encounter.
The title, "Minari," refers to a peppery Korean herb. When Soon-ja arrives, she brings with her minari seeds that she eventually plants after some reflection. The plant acts as an evocative metaphor for Jacob and his family. They are linked to the foreign herb and their mutual search to find a place to grow and flourish in a new land.

A RottenTomatoes.com Tomatometer-approved critic, Jonathan W. Hickman is also an entertainment lawyer, college professor, novelist, and filmmaker. He's a member of the Atlanta Film Critics Circle, The Southeastern Film Critics Association, and the Georgia Film Critics Association. For more information about Jonathan visit: FilmProductionLaw.com or DailyFIlmFix.com