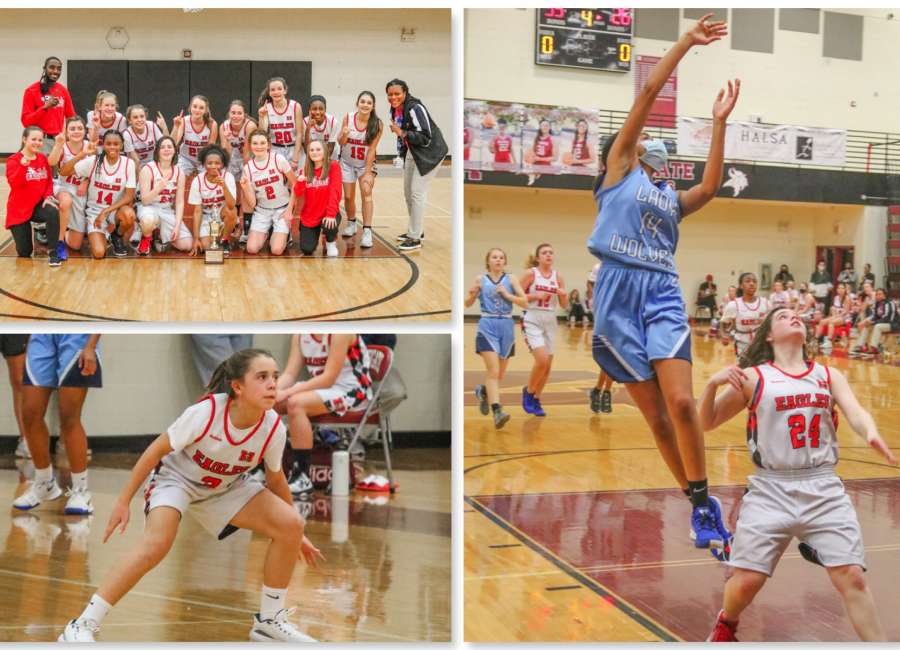 By Rob Grubbs
(Sharpsburg, Ga.) – The Madras Lady Eagles capped an undefeated season by winning the 2021 Coweta County Middle School Athletic League basketball championship at Northgate's Johnny Brown gymnasium Thursday night.
Led by Brandi Martin's 11 points, the Lady Eagles defeated the Lee Middle School Lady Timberwolves 37-27.
The championship game was a rematch of last year's final. Lee defeated Madras last season 36-14 to win their second title in a row.
Madras had defeated Lee earlier in the regular season by 15 points, but this one was closer until the end.
The Lady Eagles held on to a slim four-point lead at the half. Brooklyn Walker and Martin led a third quarter charge that allowed Madras to pull away. Amara Mawdesley put the game on ice with two bank shot free throws as the final seconds ticked away.
The Lady Timberwolves were led by Lana Revere with eight points and Lily Sawyer with seven.
The boys' game was going to feature Lee Middle School and another undefeated opponent, the Evans Cougars. Unfortunately, the Cougars had a COVID issue and the game was postponed for safety reasons.
On Tuesday, the Cougars defeated Smokey Road 49-19 behind Carby Martin's 22 points. The win continued a perfect season for Evans. Lee had to work hard to get to the championship, they defeated Madras 31-25 behind Sam Mead's 15 points.
Photos by Greg Keith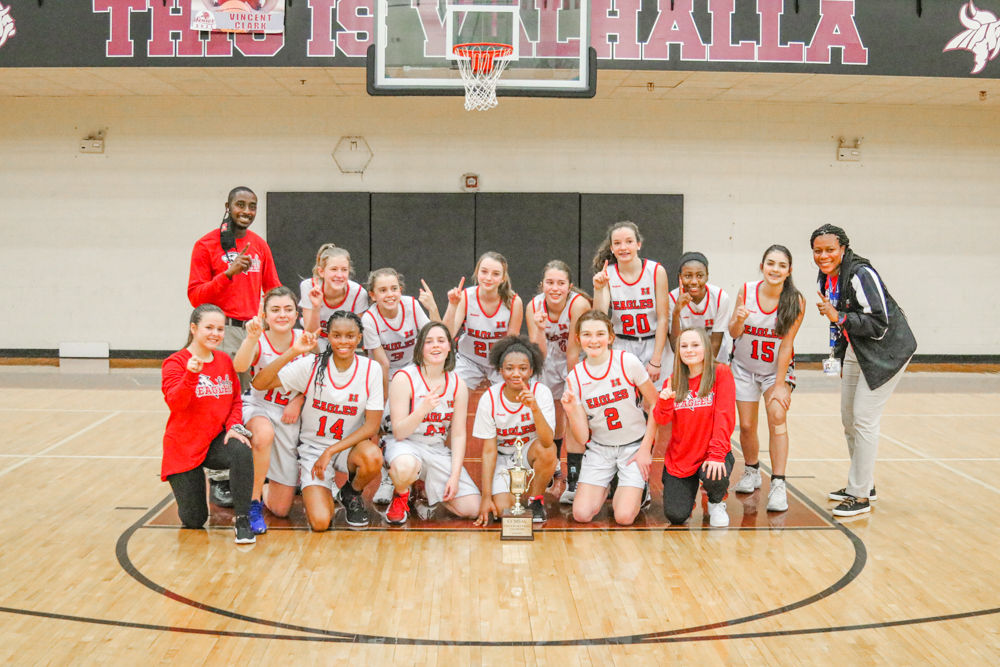 The Madras Lady Eagles finished the season undefeated to win the CCMSAL Girls Basketball Championship.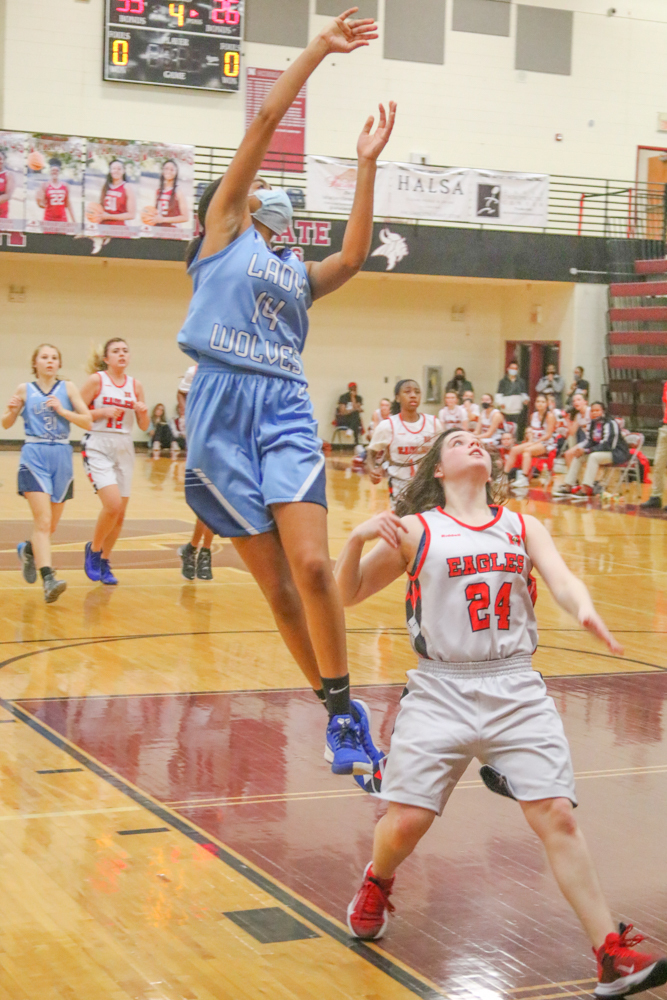 Lana Revere scores two of her eight points to lead the Lady Timberwolves.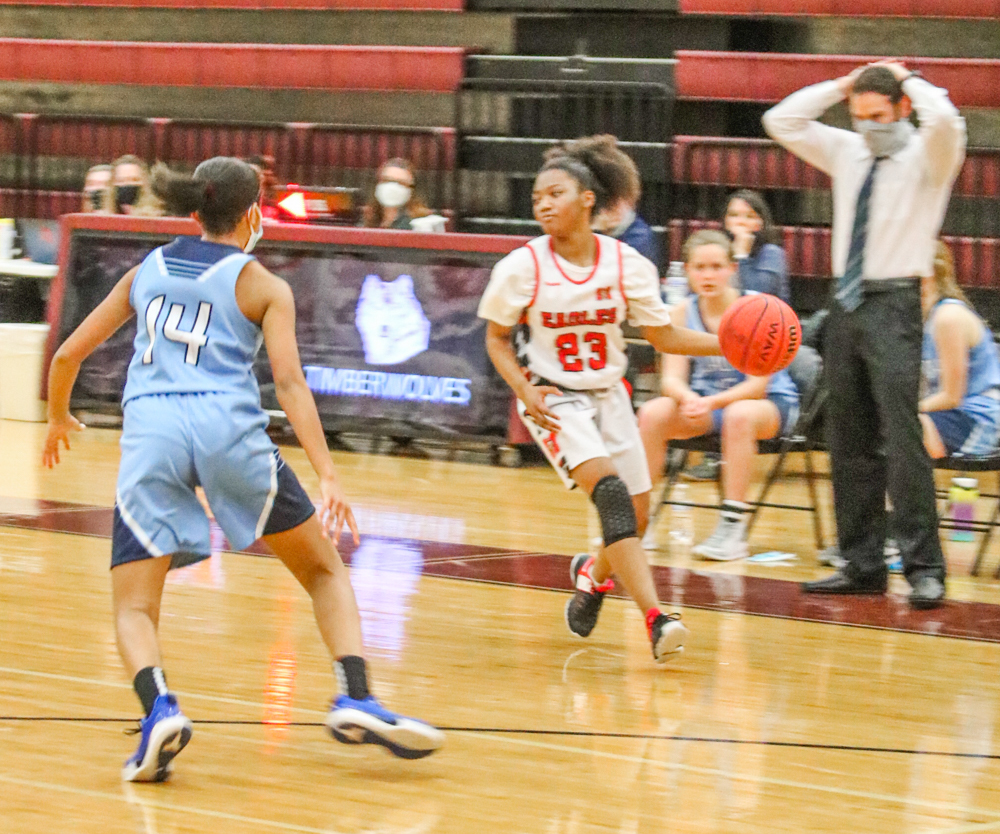 Brandi Martin led the Lady Eagles with 11 points.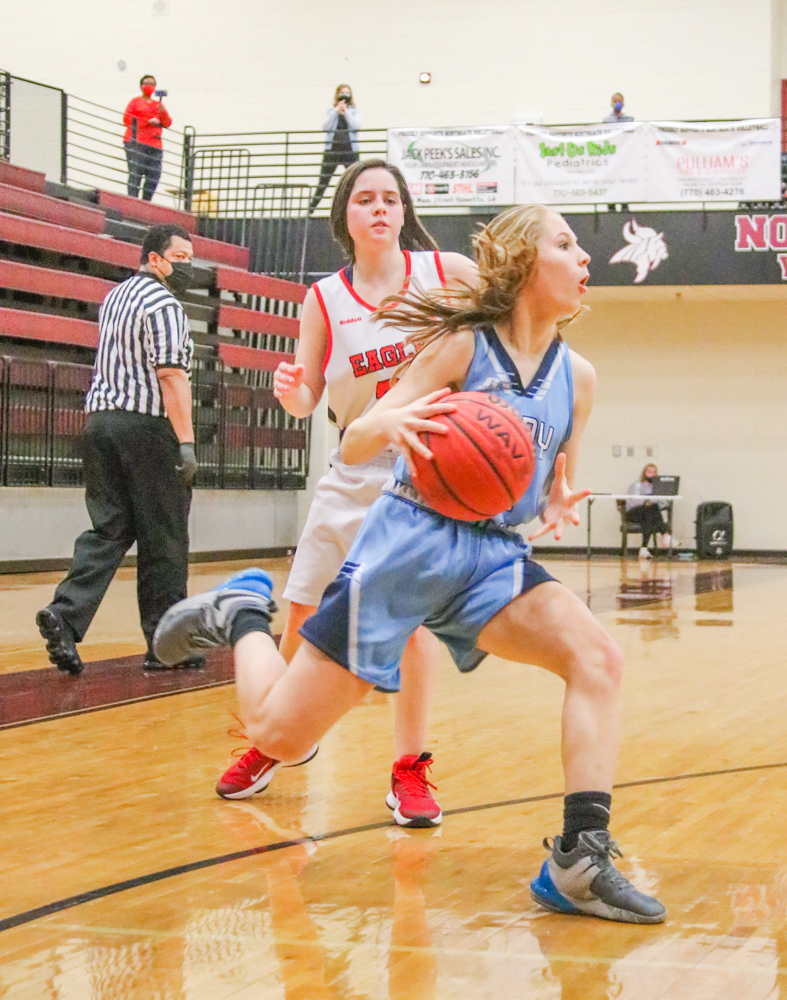 Lily Sawyer makes a quick cut to the outside, she finished with seven points.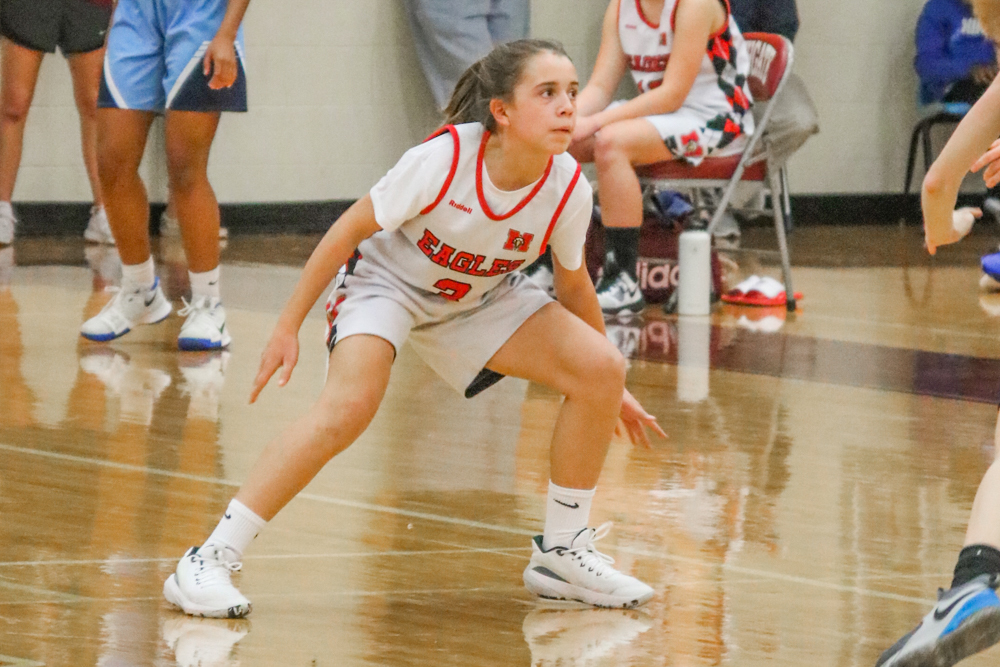 Defensive intensity brought to you by Lady Eagle Sarah Brackett.