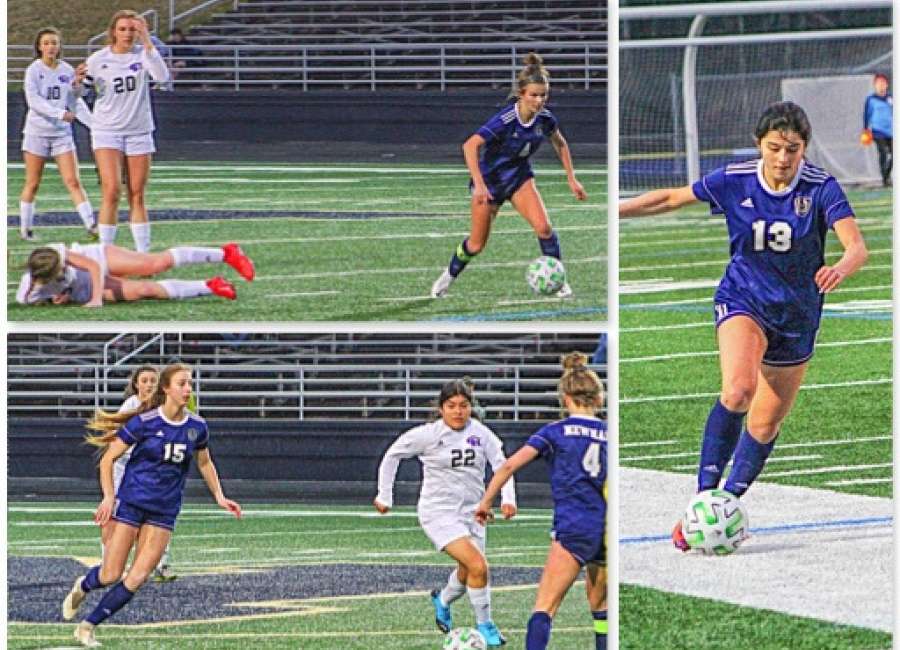 The Newnan Lady soccer team had a successful match Friday night.
They defeated Chapel Hill 10-0 at Drake Stadium to go into the winter break with a perfect 4-0 record on the season.
Ansley Decenzo and Maggie Flannagan both had hat tricks in the blowout win for the Lady Cougars.
It was also a successful night for both the East Coweta ladies and the Northgate ladies.
The Lady Vikings got a hat trick from Kiera Borngesser en route to their 6-1 win over Columbus to improve to 2-0 on the season.
Four Lady Indians found the back of the net as they defeated Mountain View, 4-2.
Photos by Kristy Rodgers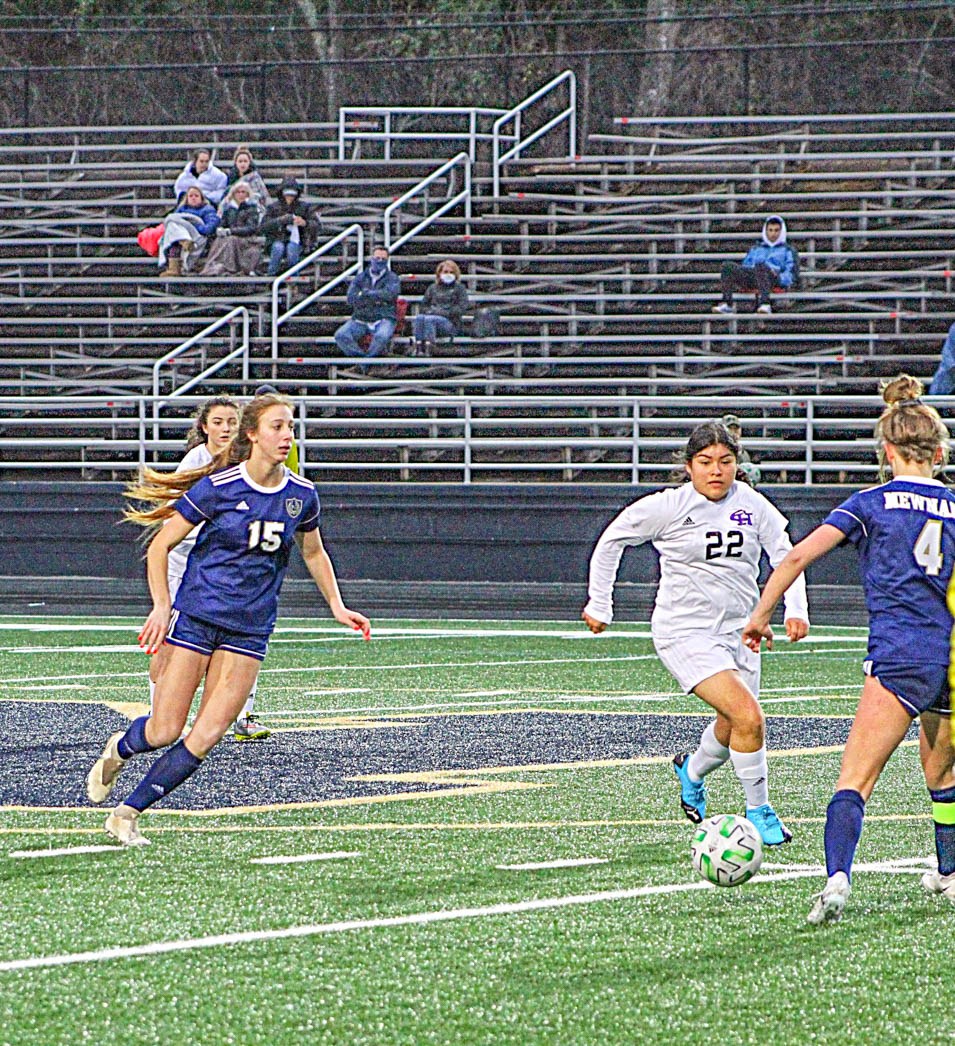 Meagan Smith (#15) looks on as Ansley Decenzo prepared to turn to the outside with possession.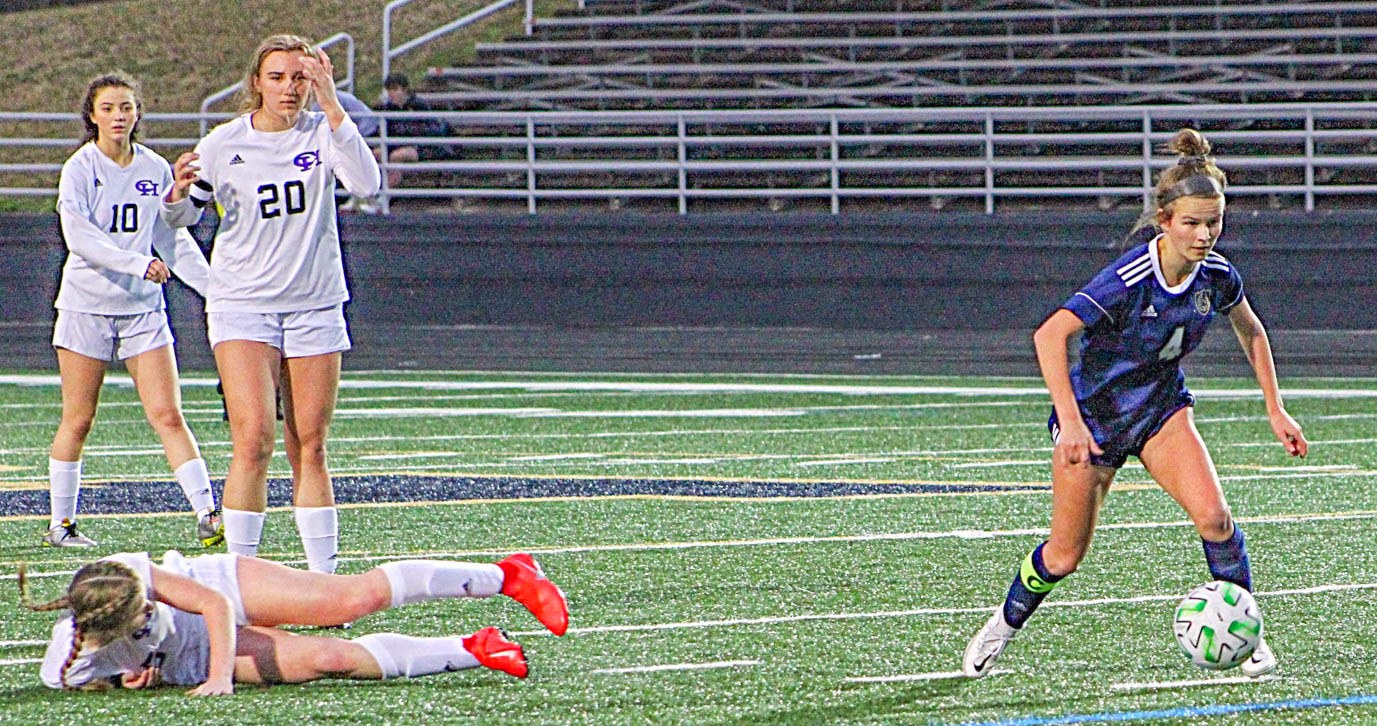 Decenzo leaves a defender down as she looks to score one of her three goals against Chapel Hills.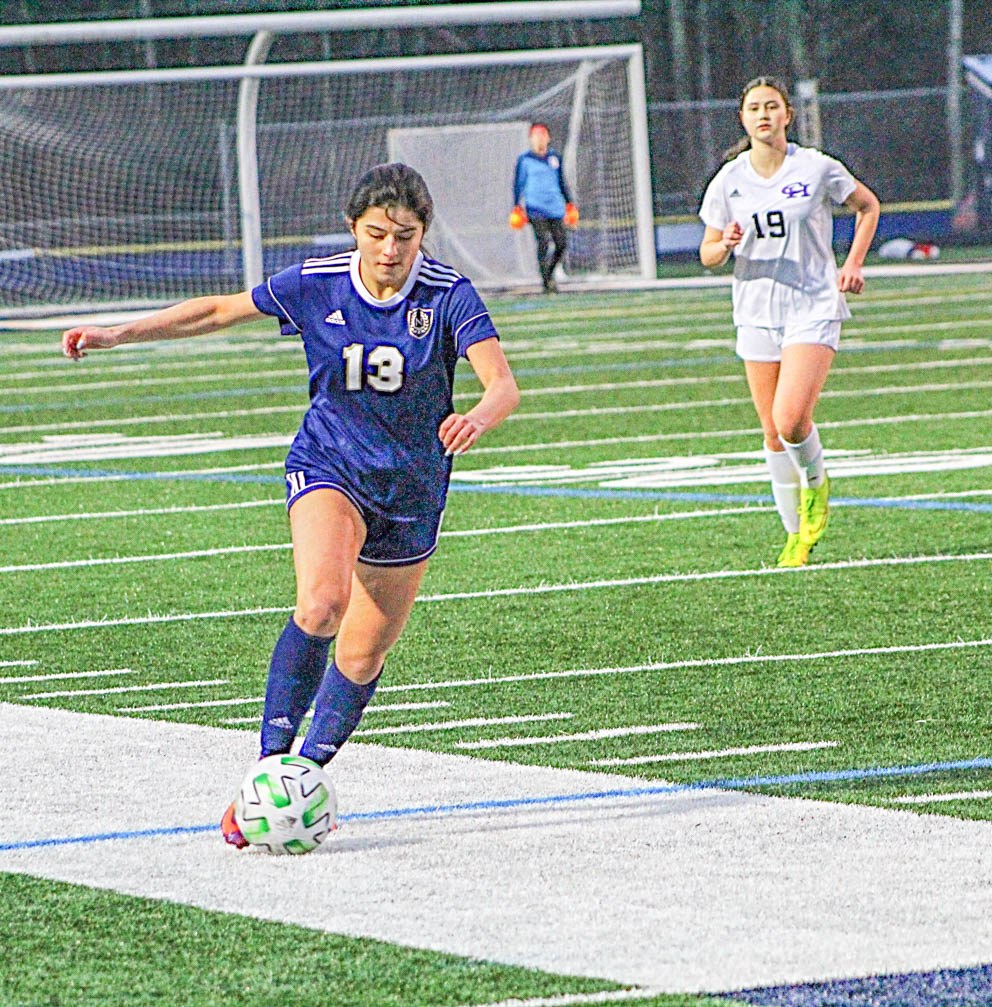 Nancy Enriquez puts some distance between herself and the defender.