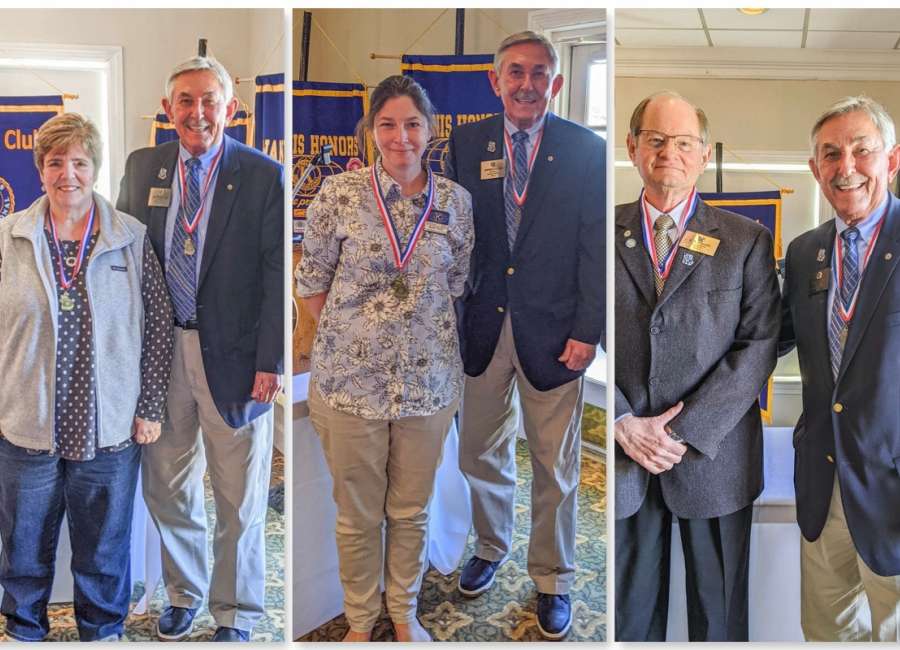 Three members of the Newnan Kiwanis Club were honored for their outstanding leadership at the Feb. 23 meeting.
Honorees were Kiwanis Treasurer Carol Hill, Public Relations Committee Chair Beth Neely and Division 3 Lt. Gov. C.R. Phillips.
According to Georgia District Governor George Elkins, Carol Hill was chosen as a recipient due to her keeping the club finances in good order for the last 11 years. In her role as treasurer, she has enthusiastically and accurately handled an exhaustive amount of invoices and receipts.
She was noted as "a rock and a pillar" of the Newnan Club. In addition to her role as treasurer, she is the administer of the Kiwanis Aktion Club at the Newnan Rutledge Center.
Beth Neely was nominated due to her "can-do attitude" and "knowledge and awareness of who and what is going on in our community, and most importantly to the children of Coweta County, what needs are going unresolved, and what voices need to be heard," said Elkins.
Neely is the Public Relations Chairwoman, Co-chair of the Membership Committee and is currently serving on the Newnan Kiwanis Board of Directors.
Lt. Gov. C.R. Phillips was noted as being a great leader and communicator. "Whatever he leads, whatever he gets into, he does enthusiastically, with a lot of pomp and circumstance... . He communicates well – very well," Elkins said. "He is a leader, and he is someone that I am proud to give a Governor's Leadership medallion to."