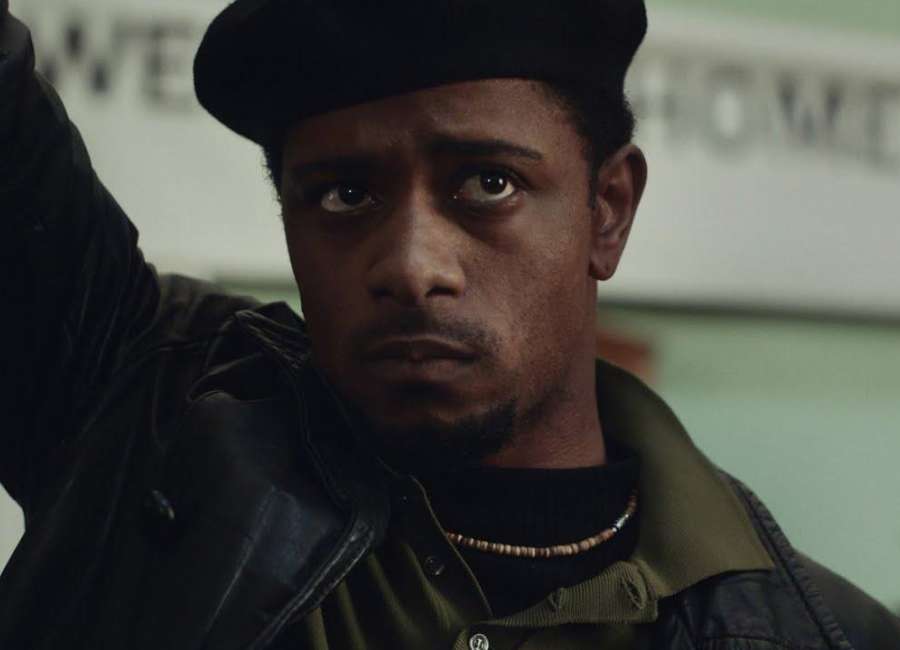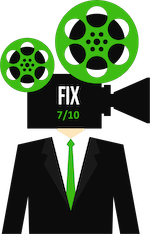 Review by Jonathan W. Hickman
Avoiding traditional biopic short-comings, director Shaka King's rousing but frustrating "Judas and the Black Messiah" gives us a glimpse into the lives of African American revolutionaries in Chicago in the late 1960s.
The film is an undercover thriller marketed as a historical drama.
Instead of focusing his lens on Fred Hampton, the chairman of the Illinois chapter of the Black Panther Party, who was killed in 1969, King and his team of screenwriters decide to tell this story from the perspective of FBI informant William O'Neal. But instead of giving us O'Neal's background, we are introduced to him by way of a convoluted car theft. O'Neal impersonates an FBI agent, enters a bar, and tries to take a man into custody, getting his car keys in the process. It's an inventive and risky way to jack a vehicle without committing an act of violence.
But when O'Neal is arrested, he's approached by an FBI agent named Roy Mitchell (played by Jesse Plemons). To avoid prosecution and jail time, Mitchell convinces O'Neal to infiltrate the Black Panther Party's Chicago headquarters to keep tabs on Chairman Hampton. And that's precisely what O'Neal does, leading to a tragic confrontation and Hampton's eventual assassination at age 21 in a hail of 99 bullets from the guns of authorities.
By framing his film around O'Neal's activities, King gives us a different view of history. We learn about J. Edgar Hoover's COINTELPRO operation based on his decree that organizations like the Black Panthers were "the greatest threat to the internal security of the country." An almost unrecognizable Martin Sheen plays Hoover. It's through informant O'Neal's eyes we see Hampton's involvement with other militant organizations.
At one point, Hampton, O'Neal, and a small group of Panthers visit the inner-sanctum of a Chicago group known as the Crowns. It's depicted as some kind of fortress. Surrounded by several hundred heavily armed men, Hampton stands his ground. And as part of a tenuous coalition, he's given what appears to be a Russian assault rifle. These are striking images.
While little time is taken to develop O'Neal, aside from his encounters with Mitchell for the exchange of information for cash, King's film does humanize Hampton. We see his romance with Deborah Johnson (played by an excellent Dominique Fishback), who helps sharpen and even mainstream his revolutionary message. And we learn about how he's sent to jail on questionable charges. These events unfold against the backdrop of Hoover's unrelenting investigations and likely illegal pressure tactics.
The production is impressive. To create the images, King collaborates well with cinematographer Sean Bobbitt (see his fine work in "12 Years a Slave"). And like director Steve McQueen's UK streaming series "Small Axe," parts of which take place at approximately the same time in history, the environments are painstakingly recreated with exacting precision. "Judas and the Black Messiah" convincingly transports the viewer to that place and time.
O'Neal is played by "Atlanta" actor LaKeith Stanfield. And Daniel Kaluuya is Hampton. Both were in Jordan Peele's Oscar-winning "Get Out." Their performances in "Judas" are some of the best of the year. I'll watch anything with these two in it, but just looking at their filmographies, these are actors who make great choices. Viewers are encouraged to check Stanfield out in the loopy 2018 film "Sorry to Bother You." And Kaluuya was terrific in the criminally ignored "Queen & Slim" from 2019.
But as good as King's film looks coupled with the sincere performances, I came away with little understanding of who William O'Neal was or why he betrayed his fellow revolutionaries. King tells us little to nothing about the man's past. Scattered throughout the film, we see a series of interviews from the documentary "Eyes on the Prize 2."
Even that narrative device fails to make us care about O'Neal or his flaws. The viewer is left grasping for a meaningful connection to any single character. Ultimately, King ends his film with a series of title cards that give us much of what his movie lacked—the context. I understand that the goal was to avoid the trappings of an ordinary biopic. Still, here the intimate story-telling comes at the expense of developing the film's chief protagonist.
Is O'Neal motivated by greed? Is there something in his past that makes his decisions all the more tragic? Who knows? In the end, we see the real O'Neal from the documentary sum it up when he says, "I think I'll let history speak for me."
King's impressive feature film debut is an incremental accounting of the events from an informant's point of view. Unfortunately, it fails to make us understand a troubled man and his selfish motivations.

A RottenTomatoes.com Tomatometer-approved critic, Jonathan W. Hickman is also an entertainment lawyer, college professor, novelist, and filmmaker. He's a member of the Atlanta Film Critics Circle, The Southeastern Film Critics Association, and the Georgia Film Critics Association. For more information about Jonathan visit: FilmProductionLaw.com or DailyFIlmFix.com