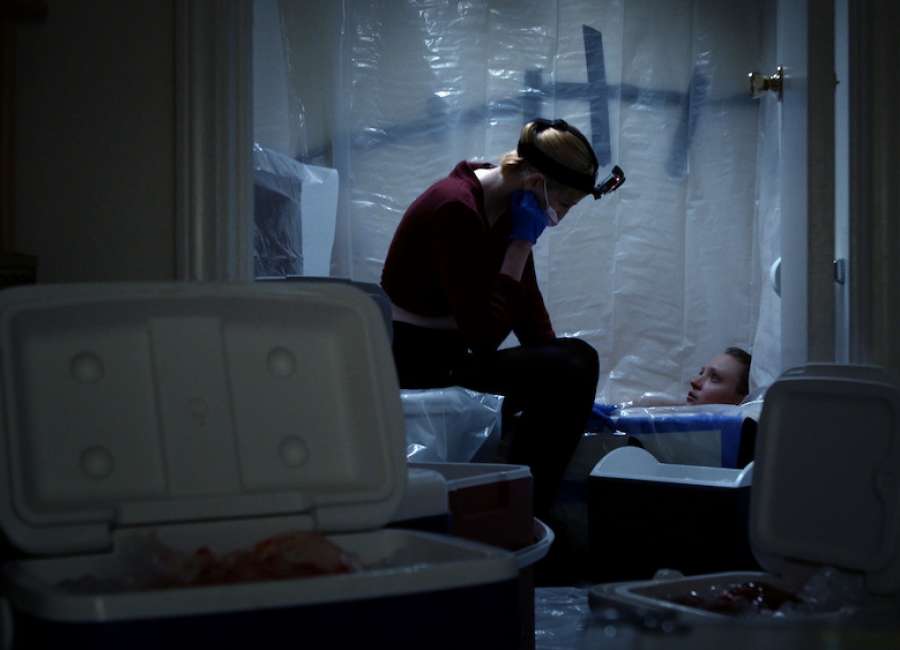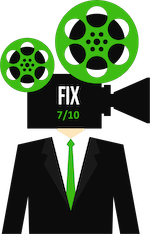 Review by Jonathan W. Hickman
With the pandemic explosion of video platforms like Twitch and OnlyFans, a movie like "I Blame Society" should strike a resonating chord. It's the story of a frustrated filmmaker who blossoms into a serial killer and films her progression.
Writer/director/star Gillian Wallace Horvat plays Gillian, a struggling creative in Hollywood who yearns to make her own movie. She lives with her hard-working boyfriend, Keith (Keith Poulson), a film editor, who encourages Gillian's work. But like almost everything in her life, his encouragement is somewhat condescending. Although she's a talented writer, Gillian's passed over or asked to do projects that are beneath her.
Determined to make something memorable, Gillian decides to make a documentary that explores the idea that no one could believe that she would make a good murderer. After interviewing her best friend, Chase (Chase Williamson), on-camera, asking him about his relationship and inferring that she might be inclined to murder his girlfriend, Chase understandably distances himself from Gillian. And when she takes a job with a couple of clueless, insensitive producers to create materials for them, something becomes dislodged inside her.
Using the mockumentary format, filmmaker Wallace Horvat mines the same material that made Emerald Fennell's "Promising Young Woman" a lightning rod awards contender. Murder is a metaphor for empowerment as Gillian arranges her cameras and carries out gruesome deeds. The explicit, matter-of-fact depiction of these lurid moments is sold well by the video-like cinematography. It's all reminiscent of stories of murders that are reportedly live-streamed on Facebook and other platforms.
While not as nearly nuanced and impactful as "Promising Young Woman," "I Blame Society" does conjure up a distinct and entertaining Brett Easton Ellis vibe ala "American Psycho." The female perspective provides some additional depth, although the thriller/horror aspects tend to overwhelm the satirical ones.
This movie can be seen through a horror genre lens exclusively and be entertaining. Still, some will connect with the apparent satire and embrace the message. That message isn't that murder will get your work notice; instead, I think it's that often through extreme choices one can release creative processes and overcome limits.
It is important to warn viewers that not only is "I Blame Society" violent and twisted but that the production values are purposely low-end. We get various camera types reflected, including material shot on mobile devices. It isn't a pretty production, nor is it intended to be.
Viewers should come away from "I Blame Society" intrigued with budding potential auteur Wallace Horvat. Her filmography is replete with many video shorts shot over the last several years. This movie represents her evolution from a video creator into a feature filmmaker. It's a kind of homegrown, audacious production that's the product of an ambitious creative soul.

A RottenTomatoes.com Tomatometer-approved critic, Jonathan W. Hickman is also an entertainment lawyer, college professor, novelist, and filmmaker. He's a member of the Atlanta Film Critics Circle, The Southeastern Film Critics Association, and the Georgia Film Critics Association. For more information about Jonathan visit: FilmProductionLaw.com or DailyFIlmFix.com