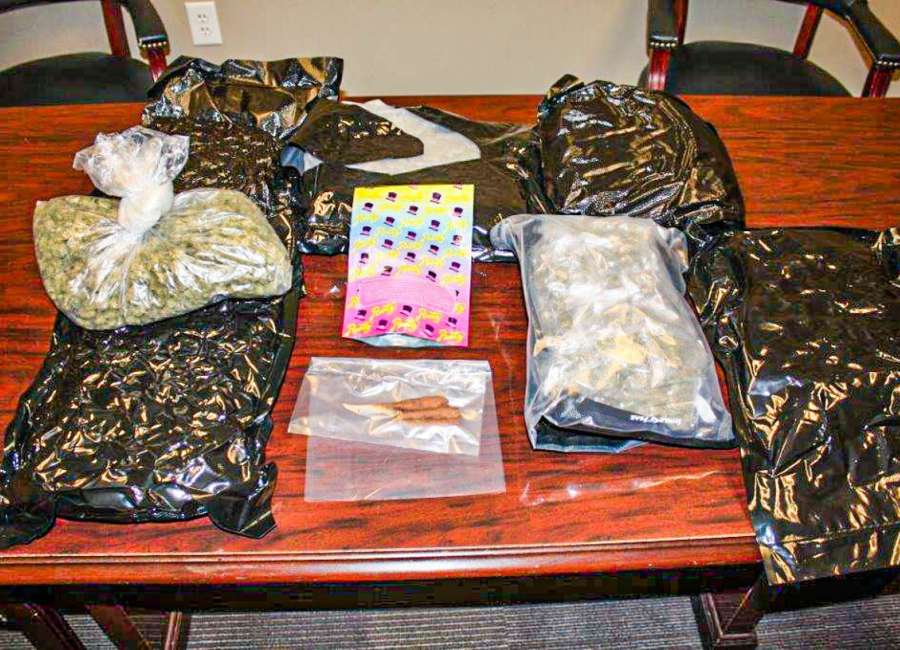 A Montgomery man is behind bars after over $10,000 worth of marijuana, cash and a firearm was seized from his car.
Leon McCord Jackson IV, 30, is facing numerous charges including fleeing from police, reckless driving, reckless conduct, speeding, marijuana possession with intent to distribute, leaving the scene of an accident, possession of a firearm by a convicted felon and possession of a firearm during the commission of a crime.
Just before midnight Saturday, deputies spotted a 2015 Camaro speeding down Interstate 85 southbound, near mile marker 47.
When they attempted to perform a traffic stop on the vehicle, Jackson reportedly took off and led deputies on a high-speed chase with speeds up to 140 mph, according to Col. James Yarbrough with the Coweta County Sheriff's Office.
Jackson took exit 41 and attempted to return to the interstate, but was struck by another car and his car was disabled, Yarbrough said. He then reportedly tried to run from the scene but was captured by deputies.
Inside the car, investigators found 8 pounds of suspected marijuana, a Glock 43 pistol and $1,200 in cash.
Jackson remains in custody at the Coweta County jail after being denied bond during a first appearance hearing.