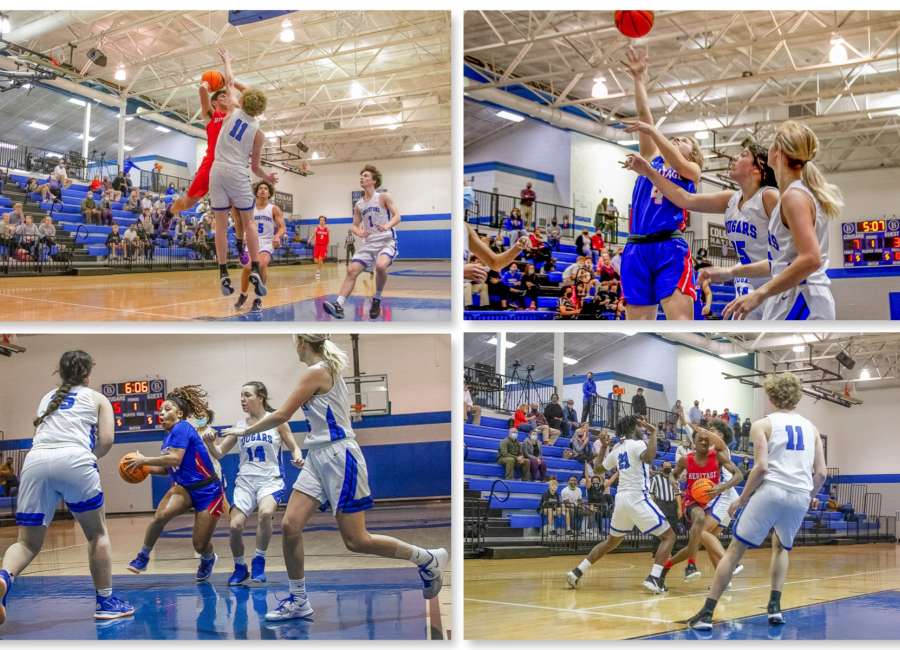 (Sharpsburg, Ga) – After a two-week COVID break, the Heritage Hawks jumped back into the deep end of their 2021 basketball season.
They embarked on a ten-day journey that included five region games, two road trips to Columbus and a visit to their closest rival.
On Tuesday, they started that gauntlet with a road trip to Columbus to face the Brookstone Cougars. The effects of taking time off in the middle of the season are unprecedented, and the rust was apparent as the Hawks lost both games in the return to action.
The girls had an early lead but fell to the Lady Cougars 54-37. Ianna Odulaja led the Lady Hawks with 15 points while Michaela Mikko had seven points and six assists.
The boys followed and dropped a tough defensive game, 42-34.
Both teams continue action this week, with another road trip to Columbus to play St. Anne Pacelli before closing out the regular season at home against Brookstone and Pacelli again.
Photo credit: Emily Walker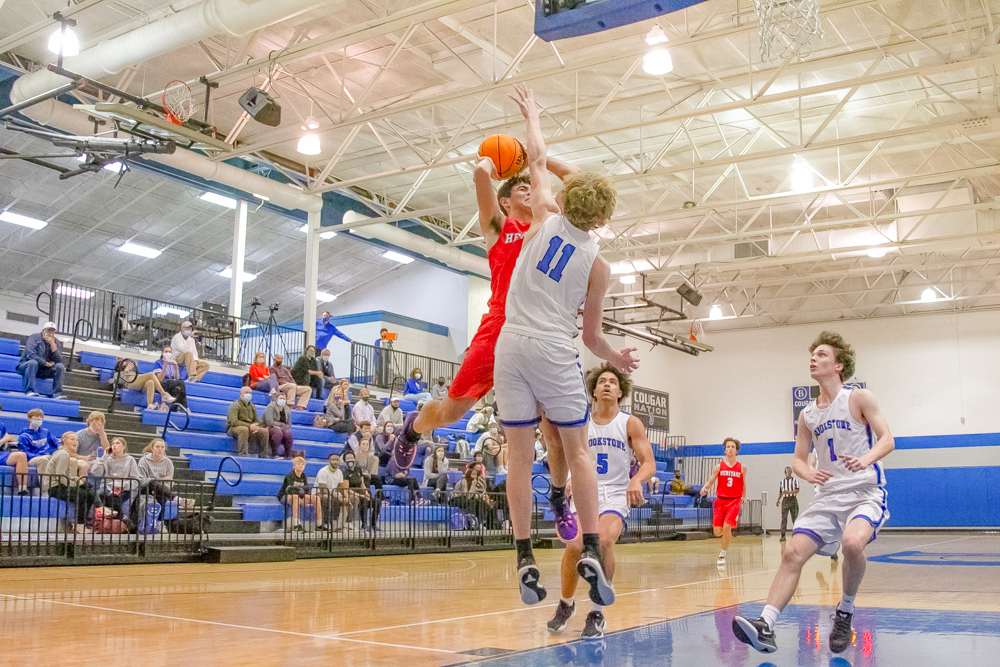 Leath Haddad goes up for a contested shot off the fast break.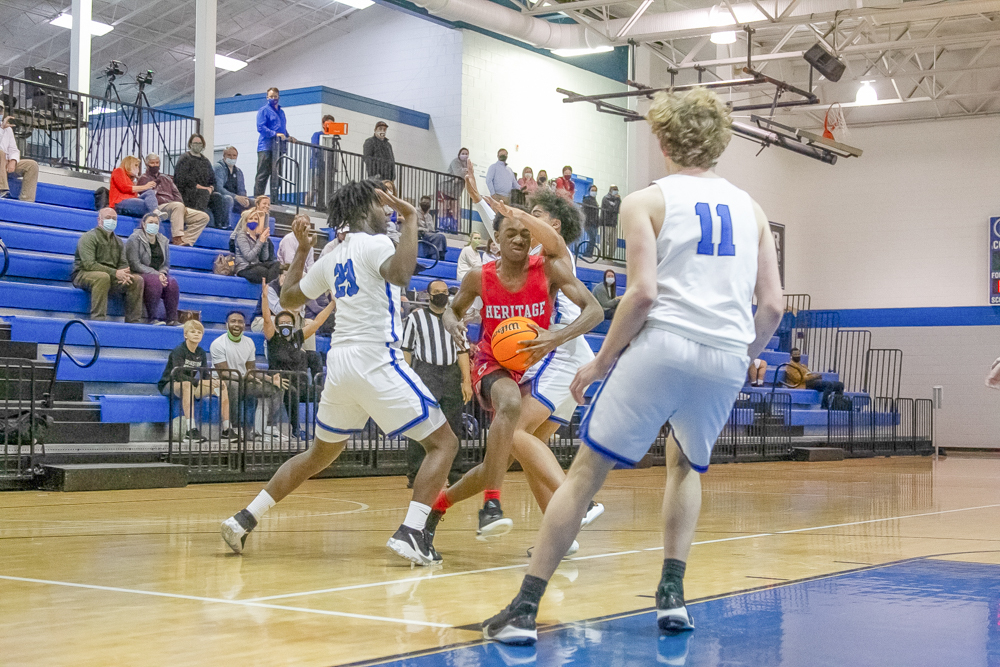 Emanuel Melvin splits the double team on his way to the basket.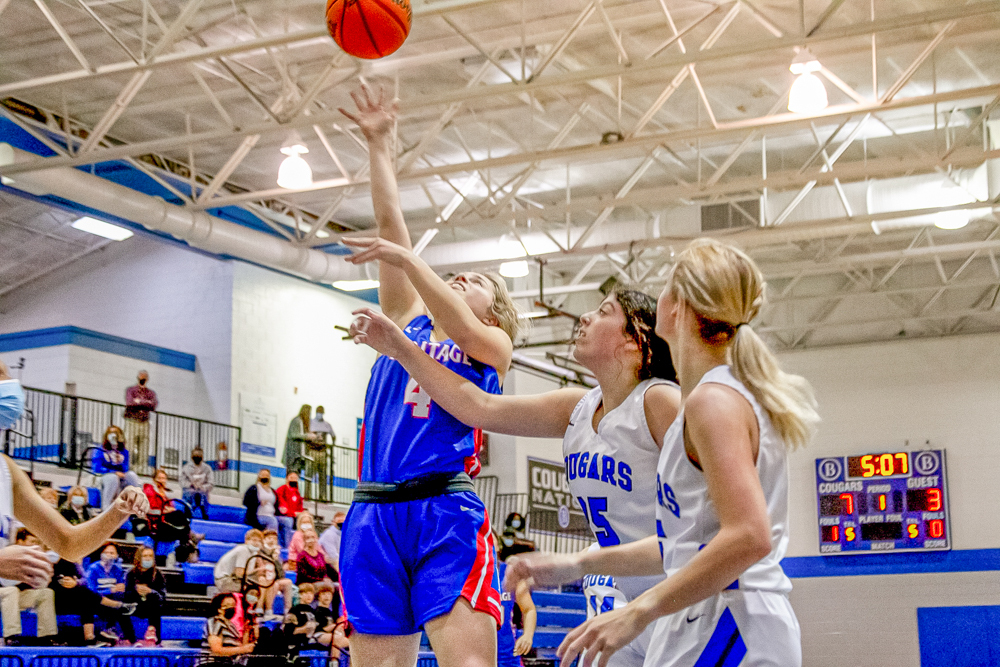 Lilly Arnall goes up strong under the basket against two Lady Cougar defenders.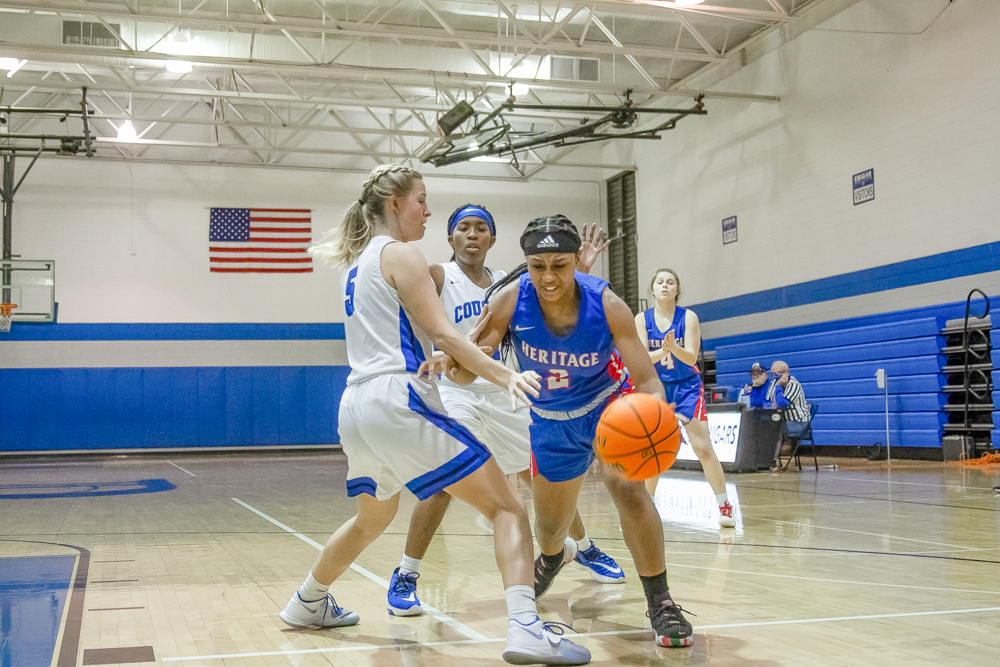 Quinn Wall dribbles out of the double-team by the Lady Cougars.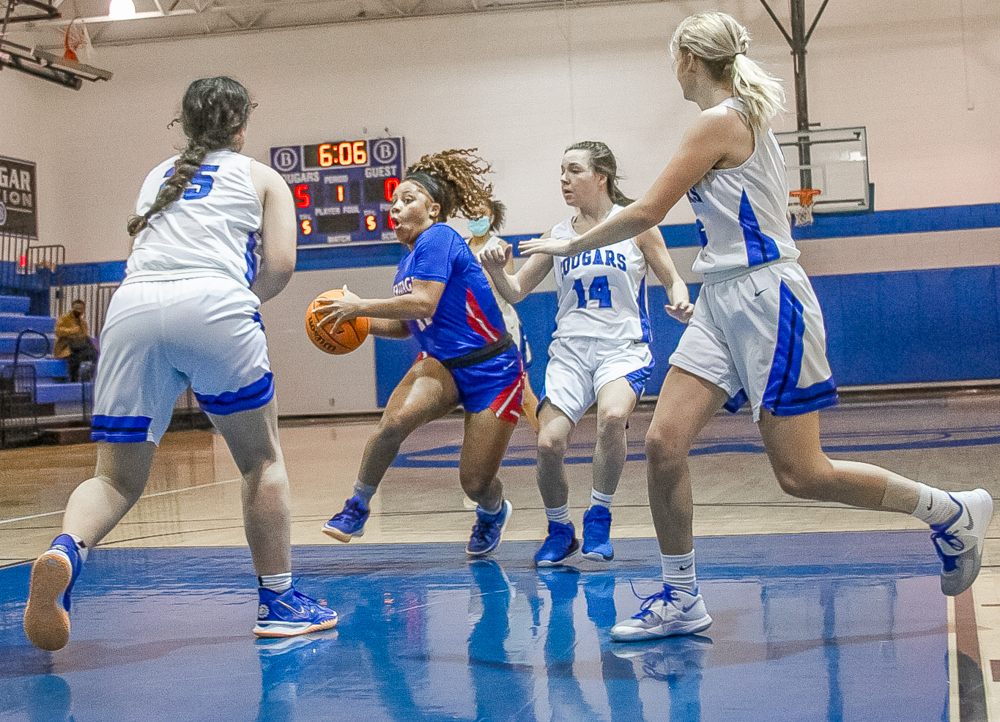 Lady Hawk Ianna Odulaja led with 15 points against Brookstone.