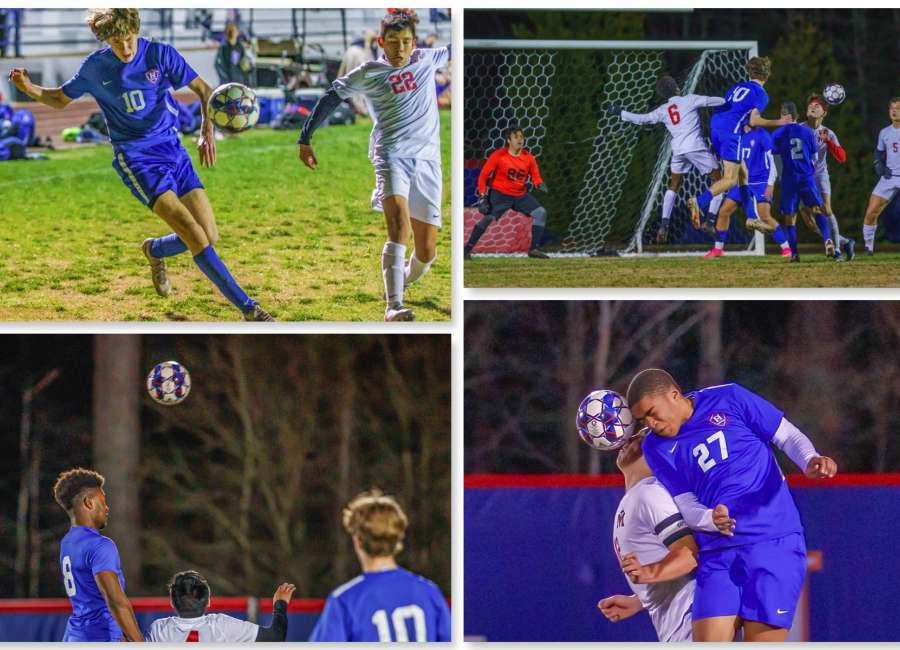 The Heritage Hawks are having a successful foray into their first GHSA soccer season.
After moving up from GISA, the Hawks improved to 3-0 with a 5-1 win over Our Lady of Mercy on chilly, pitch Wednesday night.

Braxton Harper had a hat trick for the Hawks, while Jalen Cunanan and Omar Abdellal each added a single goal. Harper now has nine goals in their first three matches.
Heritage returns to action next week with a match on the road at Landmark Christian.
Photos by Chris Martin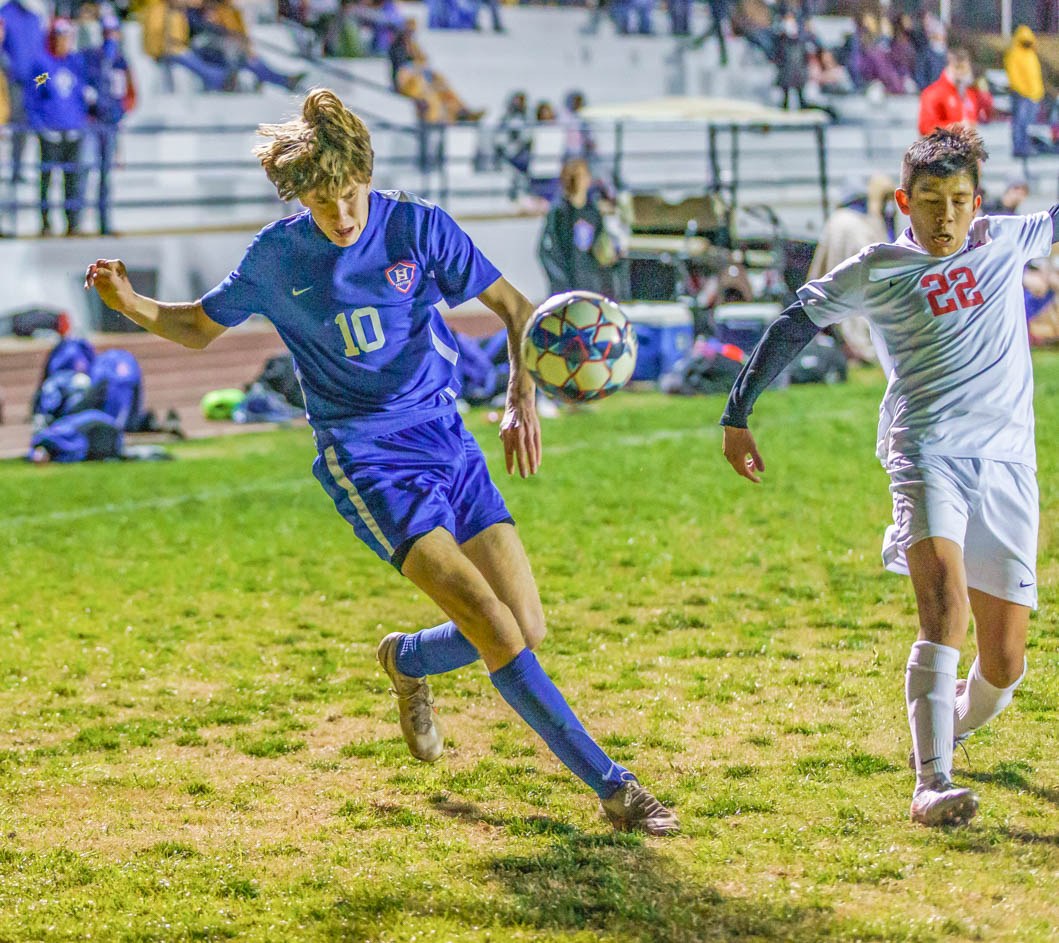 Harper dribbles past the Our Lady of Mercy defender on the way to a score.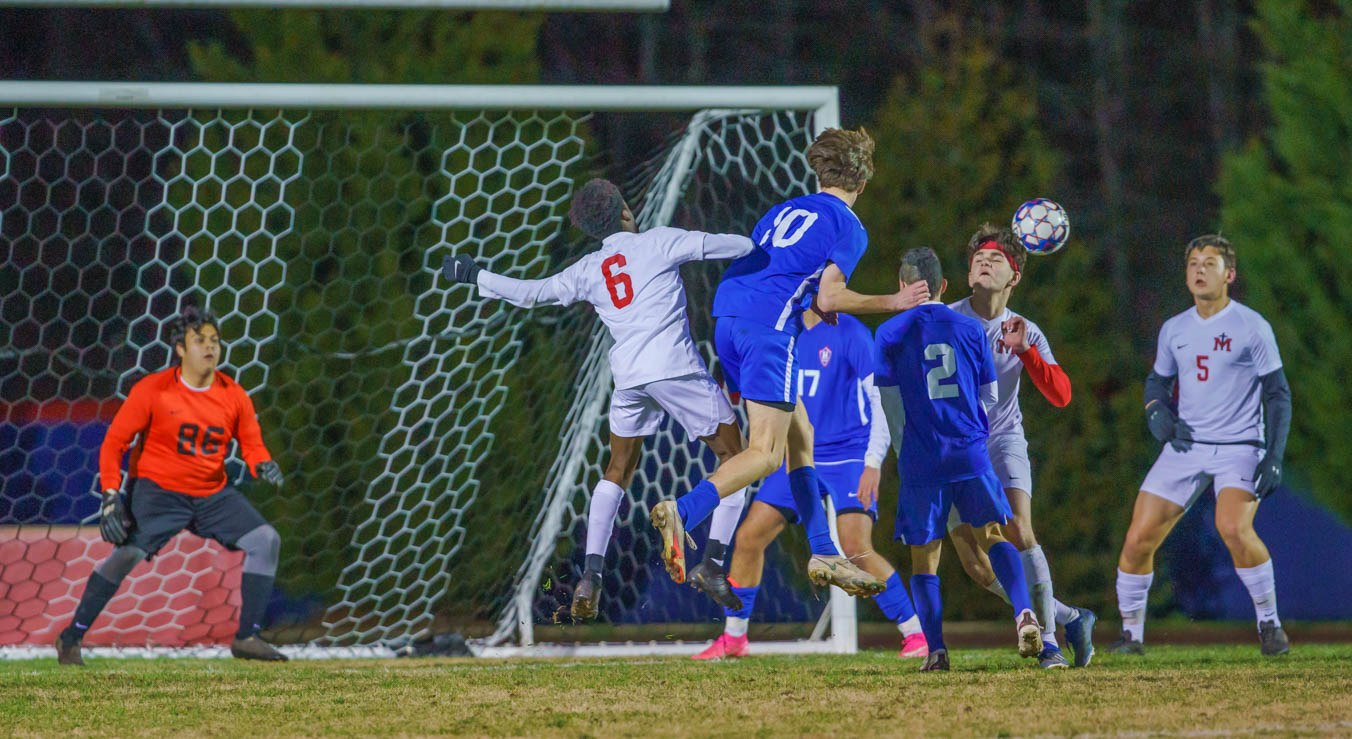 Inspired play by Braxton Harper, including a hat trick, lifted the Hawks to a 5-1 win against Our Lady of Mercy.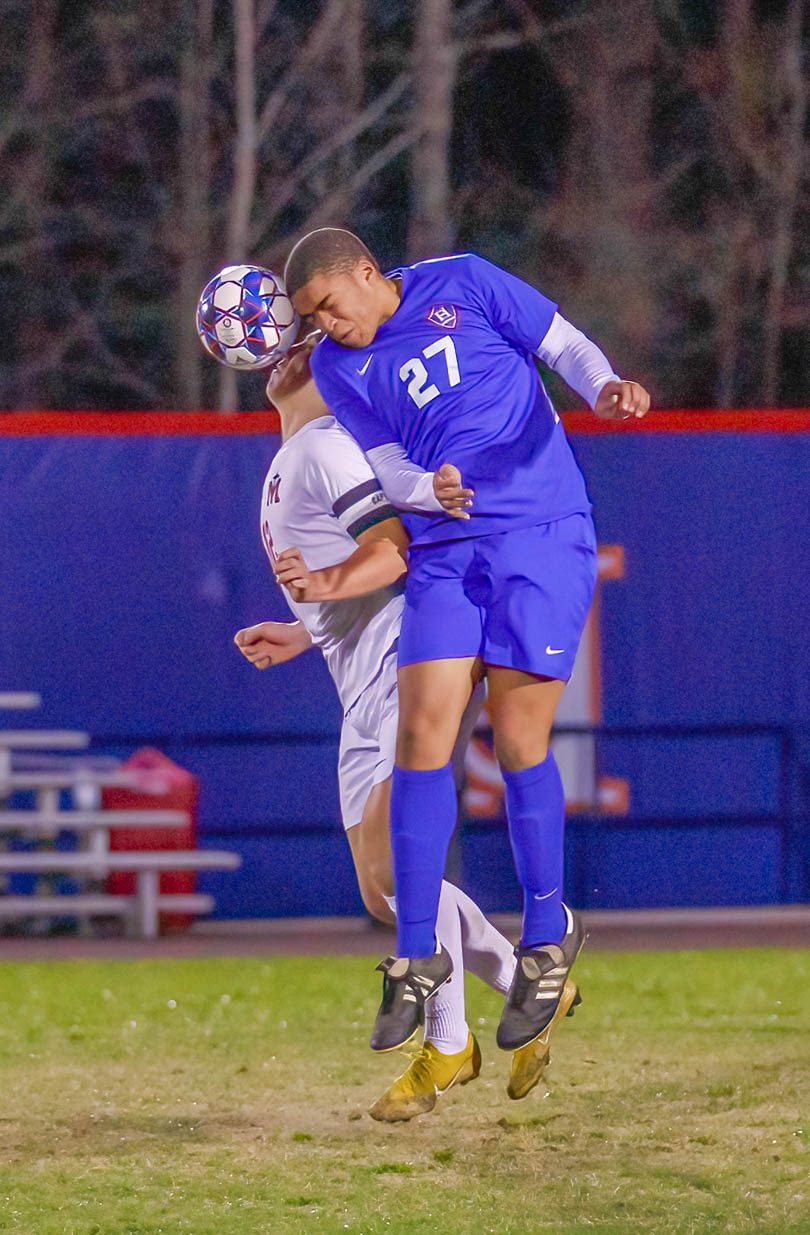 Myles Tambro outhustles the defender for the opportunity to get the ball into the offensive zone.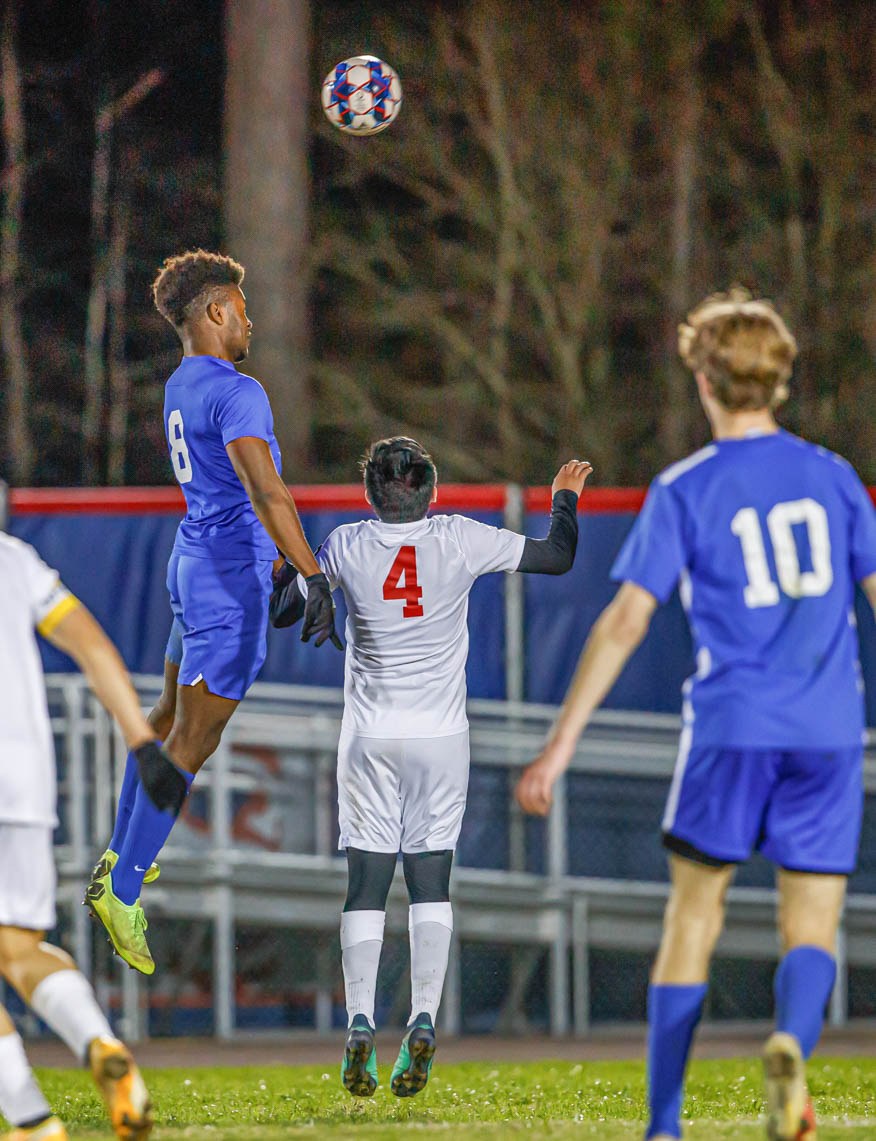 Excellent form by Brandon Hurlock, winning a ball over the defender.