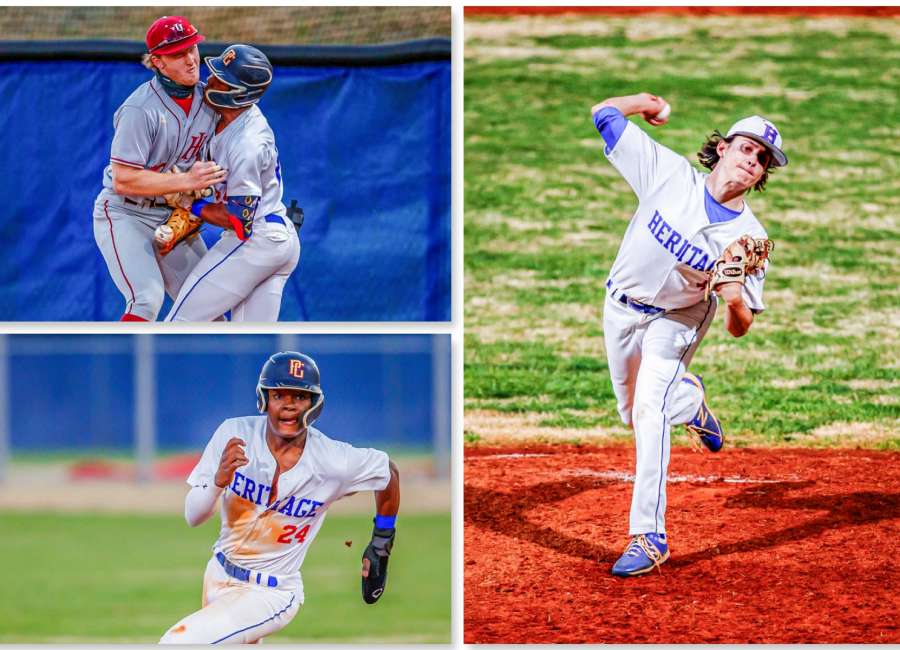 By Rob Grubbs
James Thorpe drove in three runs in the first two innings to lead the Heritage Hawks to a 6-2 win over Holy Innocents Episcopal on Wednesday afternoon.
The Hawks led 5-0 after two innings and coasted to a 6-2 victory.
Georgia State signee David White started on the hill and pitched four innings for the victory. He struck out seven and only gave up two hits.
Thorpe finished the game 2-for-2 with the 3 RBI and was also walked twice. Andrew Rich, Ethan Garrett and Calvin Baker also had hits in for Heritage. Garrett had an RBI with a sacrifice fly.
It was their second win in the row, they defeated Kings Ridge Christian 10-5 on the road. Leadoff hitter Rich scored four runs and David White drove in three runs to lead the offense.
The Hawks return to action on Monday afternoon when they host the Eagles Landing Christian Academy Chargers.

PHOTOS BY CHRIS MARTIN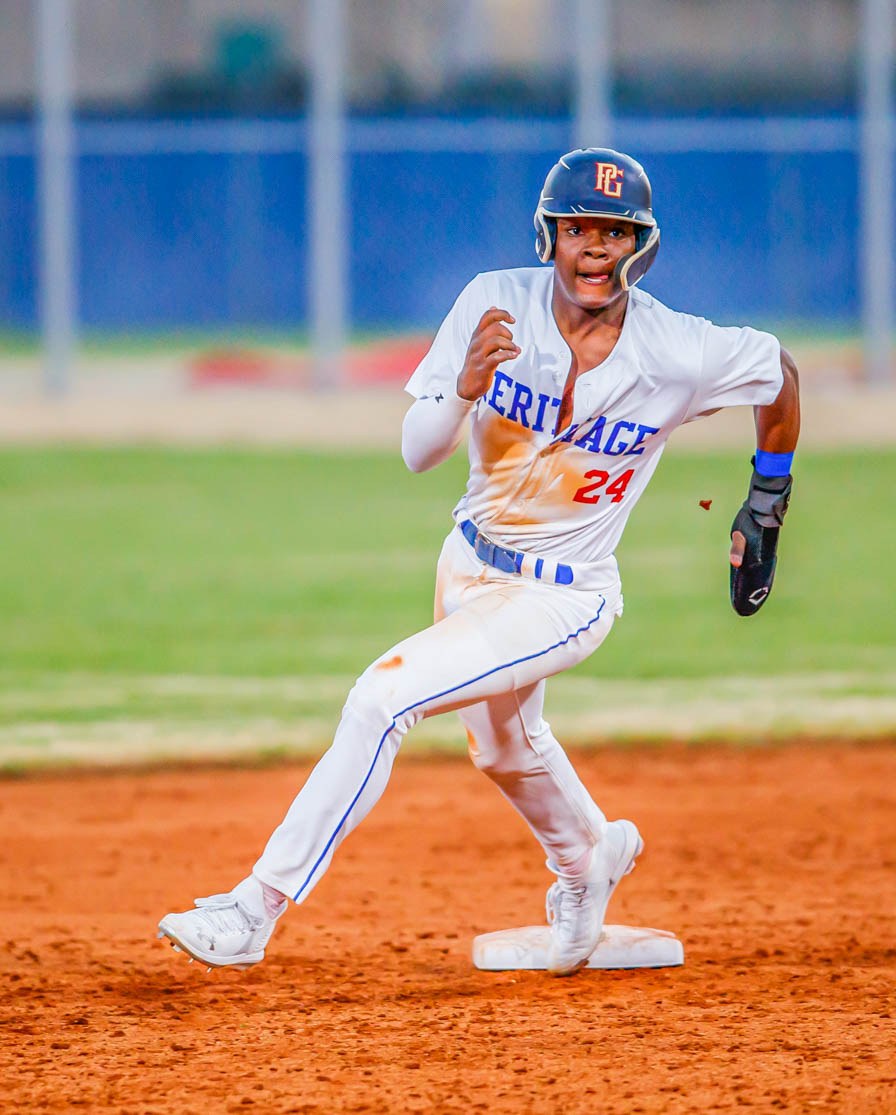 Yannis Rembert takes the turn at second and picks up his third base coach.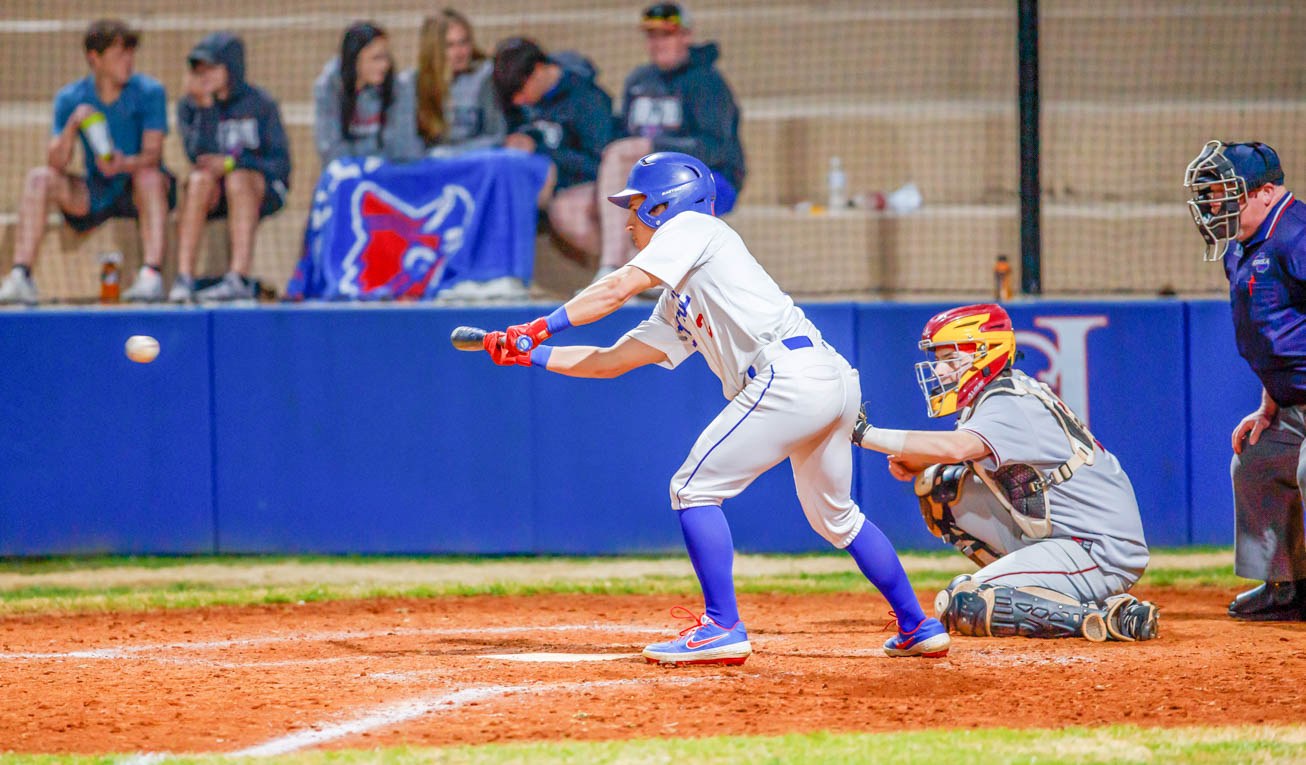 Andrew Rich offers at a pitch in a sacrifice situation.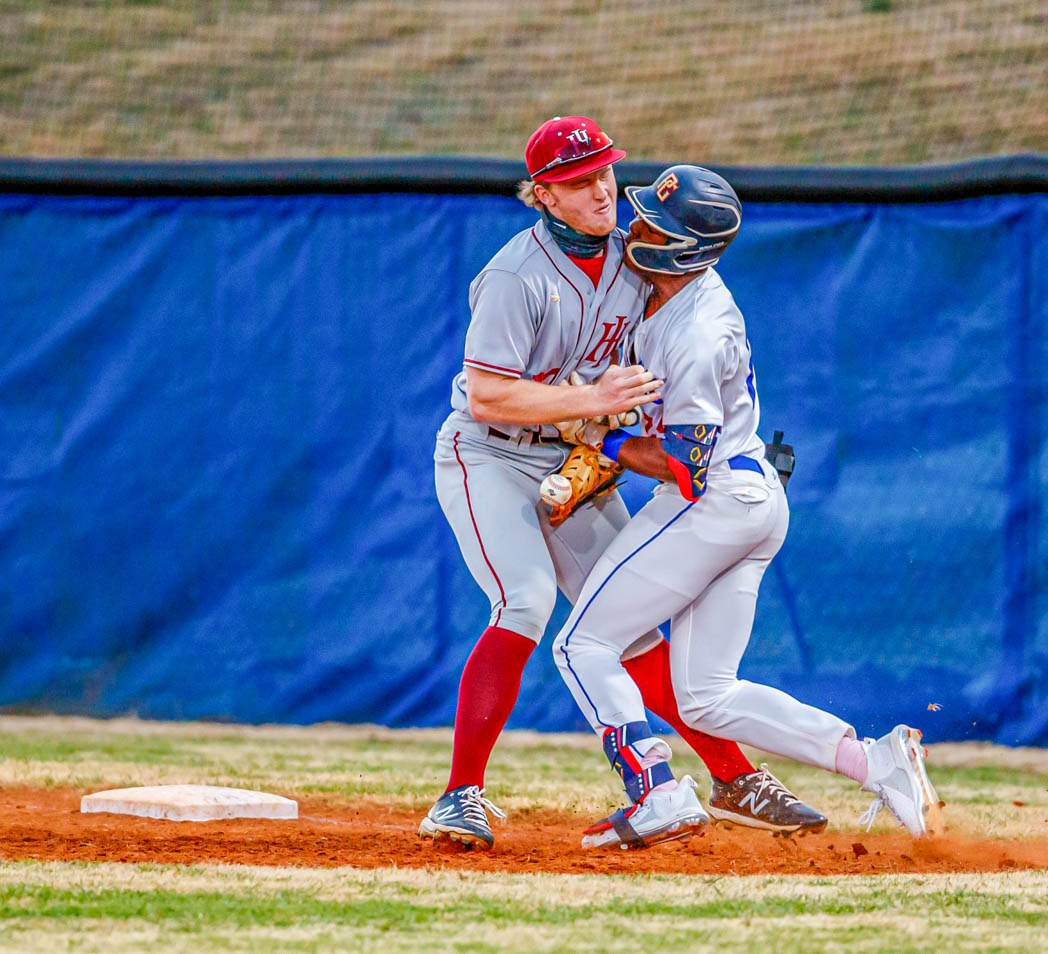 Yannis Rembert is safe at first after a collision with the first baseman.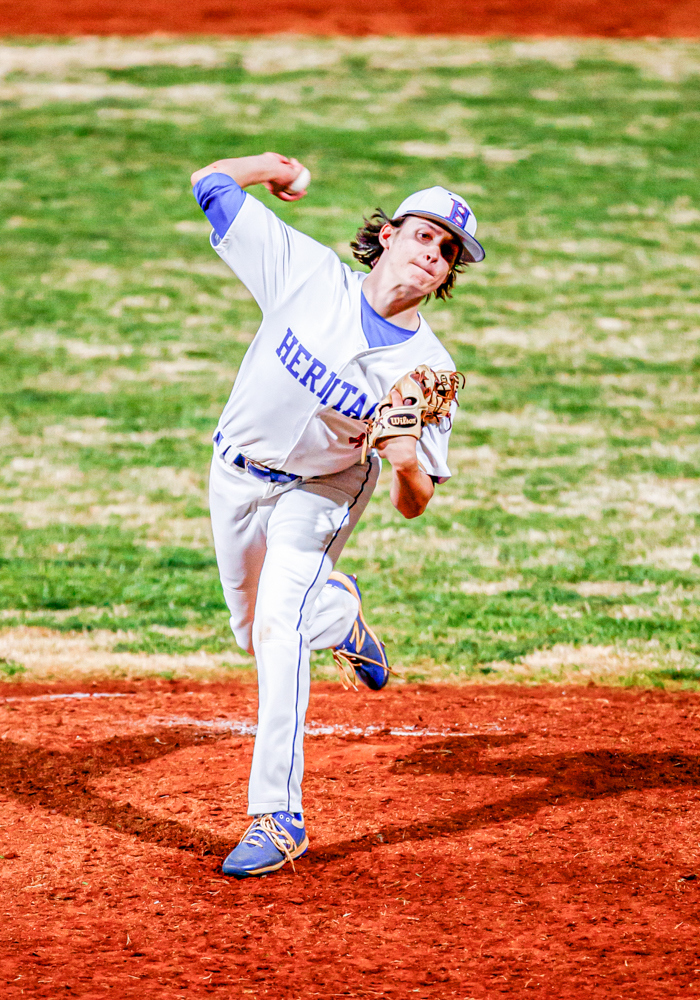 The Hawks got some solid middle relief pitching from Thomas Gray.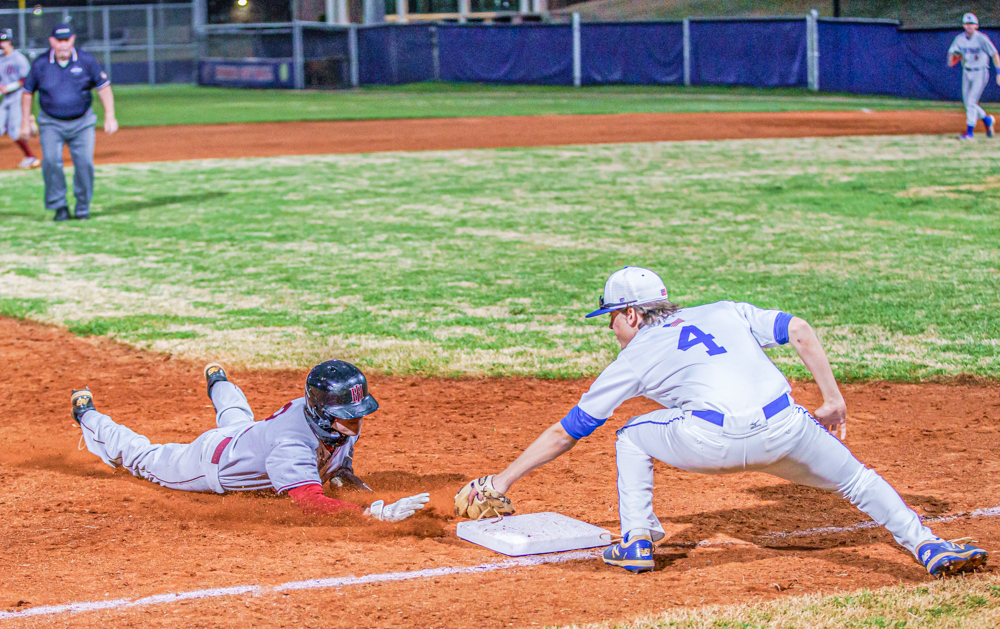 Thomas Gray put the tag on and gets the out at third base.