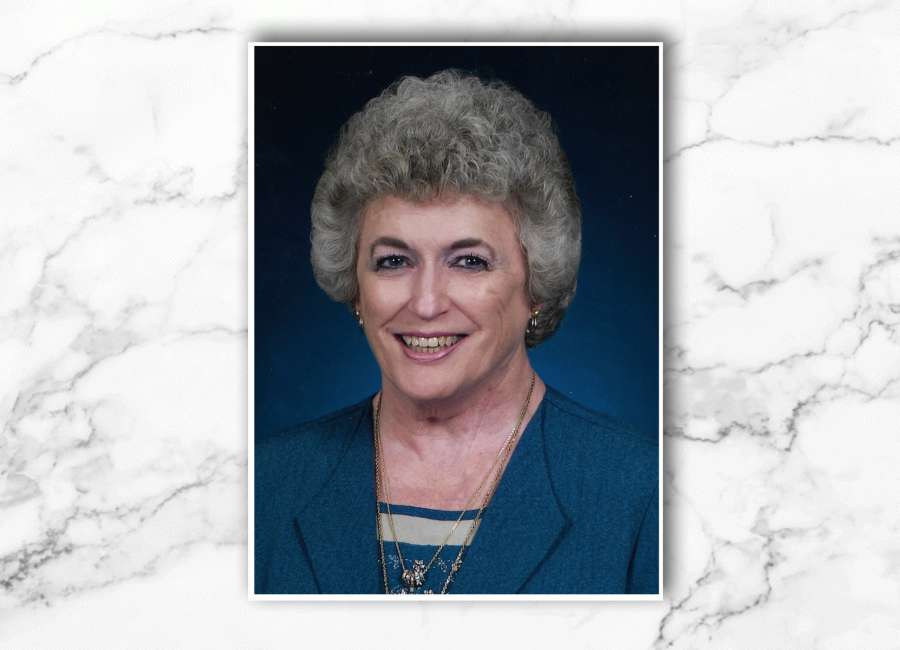 With all her heart, Harriet Fretwell Newton believed in the words of the scripture, John 14:3. "I go and prepare a place for you, I will come again and take you unto myself, that where I am, you may be also."
The fruitful life of Harriett Fretwell Newton commenced on December 9, 1935. She was born in Atlanta, Georgia and was the daughter of the late James Gordon and Mary Frances Smith Fretwell. Harriet lived in the same house in the Sylvan Hills neighborhood of Atlanta for the first 21 years of her life.
Sharpsburg, in Coweta County, became her home in 1974. Harriet was a very task-oriented, detail-conscious person by nature. She found a natural fit for these traits in her employment with Delta Airlines in Human Resources that began in 1974. She would later work with In-Flight Service and then in the pension office before her retirement in July 2000. Harriet was a charter member of the Kiwanis Club of Coweta County.
She served that organization faithfully for five years as a director, three years as a secretary-treasurer, two years as the newsletter editor. She was presented the prestigious George Hixon Award in 1997 in honor of her dedicated service to Kiwanis. Harriet and Neil were devoted to their church, Central Baptist Church of Newnan. They made many close friendships in the Myrtle Arnall Mann Sunday School Class. That special pew was always occupied if their health allowed them to attend.
In addition to her parents, Harriet was predeceased by her sister, Elizabeth Fretwell Phillips, and her brother Clifford Fretwell. She is survived by her husband Nelson Neil Newton. Her daughter is Kristy J. Luckie and her husband David of Newnan. Her son is Kerry L. Johnson of Jonesboro, AR. She is also survived by Neil's children, Beth (and Clarke) Thomas, Kim (and Tony) Terrell, Valerie (and Clarke) Thornton, and Lara (and Richard) Rodgers. There are eight grandchildren and seven great-grandchildren. Also surviving are her nieces Laney (and Rudy) Ortega and Dana (and Penny) Phillips.
The funeral service to honor Harriet's life and legacy will be on Sunday, February 21, 2021, at 2:00 PM at Central Baptist Church. The family will receive friends beginning at 1:00 PM in the church fellowship hall. Interment will be private at Holly Hill Memorial Park.
McKoon Funeral Home 770-253-4580.