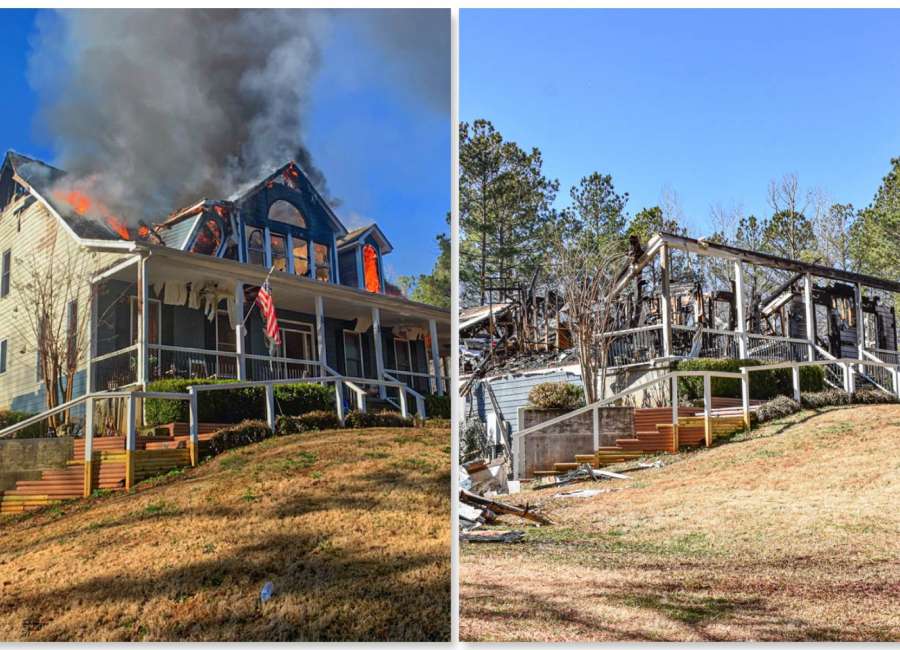 A Grantville home is a total loss after a fire that began in a chimney, authorities said.

Just after midnight Sunday, firefighters were called to a residence on the 1600 block of Grandma Branch Road. Upon their arrival, firefighters began their attack on a chimney fire that spread into the walls and attic space, according to Response Chief Jake Jenkins of Coweta County Fire Rescue.
Because the residence was over 3,000 feet away from the nearest fire hydrant, firefighters began a tanker shuttle operation to get water for combating the blaze. The fire was under control by 2:30 a.m. and was fully extinguished by 4 a.m., Jenkins said.
Firefighters returned at 6:30 a.m. for a rekindle check and reported no sign of smoke or fire.
One hour later, firefighters were called back to the residence and found the home fully involved in flames, and witnessed a collapse of the backside of the home, Jenkins said.
The fire was extinguished again utilizing the tanker shuttle strategy, but the home has been declared a total loss, Jenkins said. No homeowners, firefighters or animals were reported injured in the fire.
The incident is under investigation by the fire marshal.