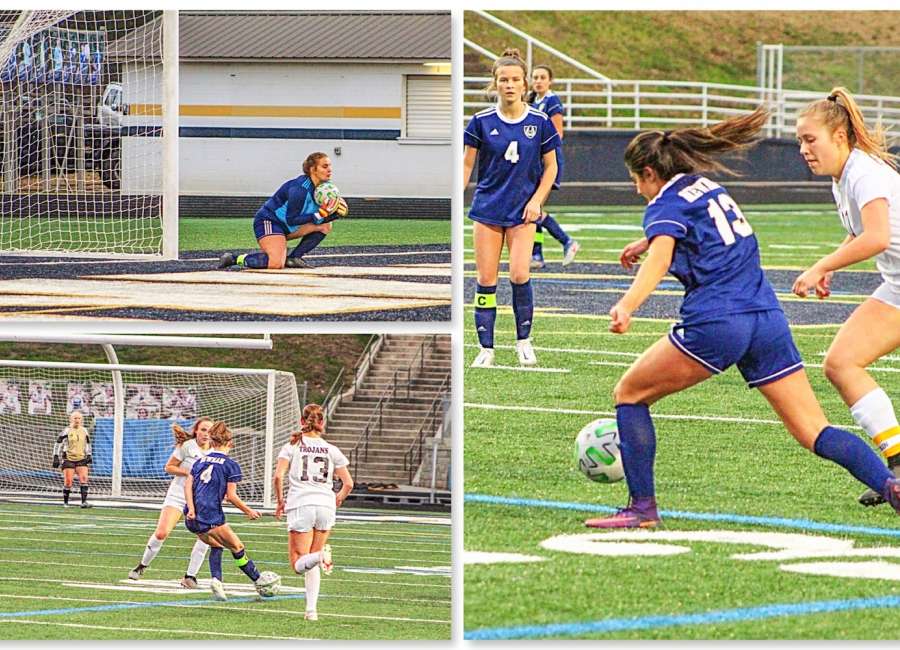 Ansley Decenzo left it all on the pitch at Drake Stadium Tuesday night.
The Valdosta State signee scored five as the Lady Cougars had an impressive 7-1 over the Carrollton Lady Trojans.

The win moved Newnan to a perfect 3-0 record in the young season.
They previously recorded wins over Harris County and Douglas County.
In addition to Decenzo's five goals, Maggie Flannagan and Cara Cost added single goals for the final margin. Emma Cramer dominated the midfield area.
The Newnan boys fell to Carrollton, who is one of the top programs in Class 5A to fall to 1-1-1 on the season.
Both teams will take the winter break off and will pick back up on Tuesday February 23, 2021 at Luella.
Photo credit: Kristy Rodgers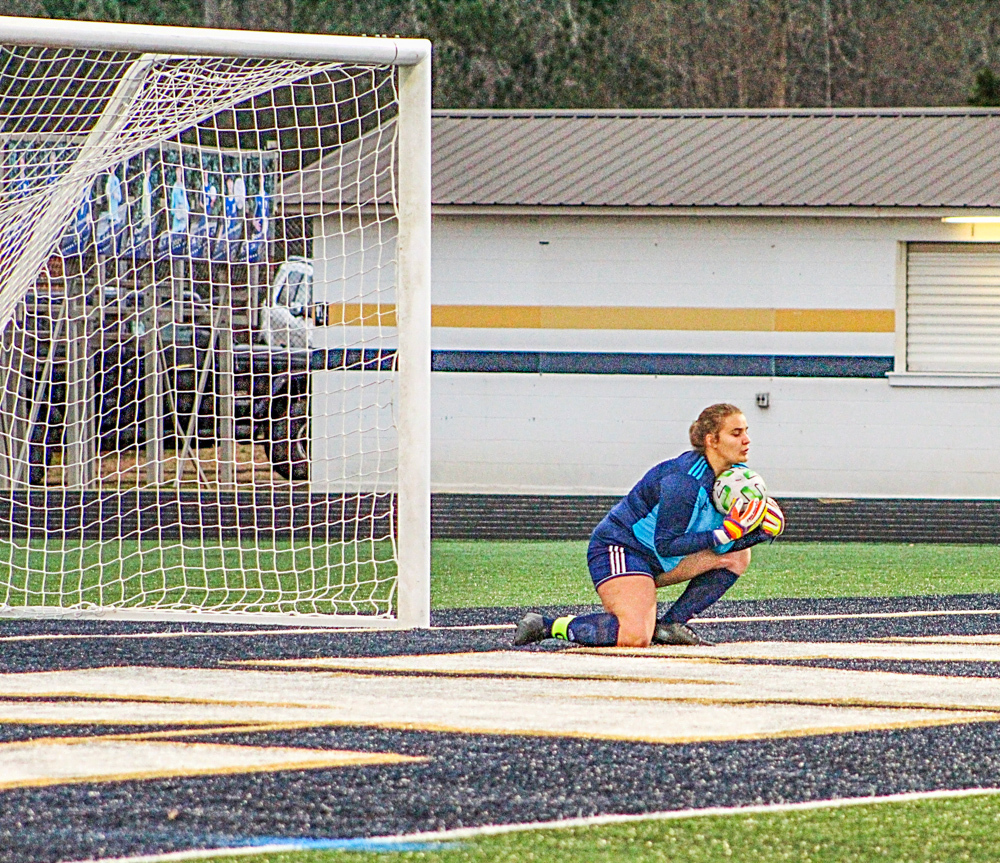 Senior Keeper Reagan London with a save against Carrollton.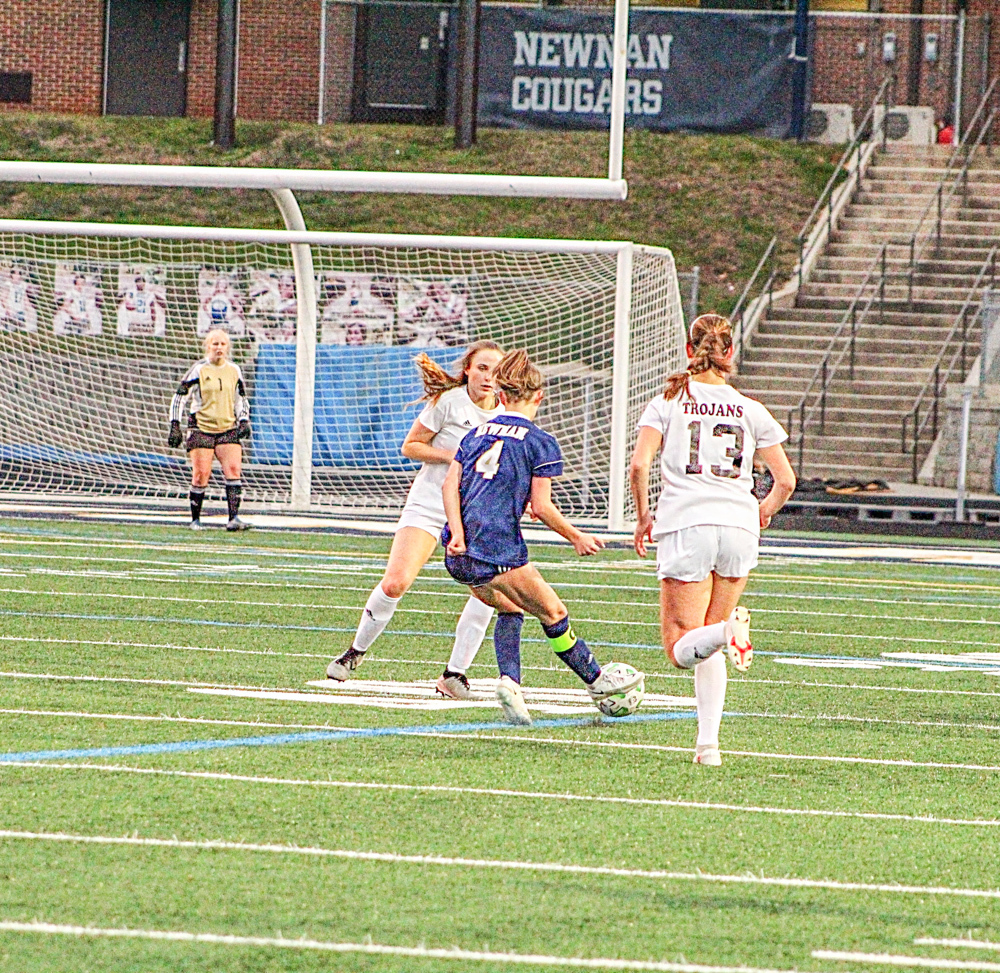 Ansley Decenzo had five goals in the Lady Cougars 7-1 win over the Carrollton Lady Trojans.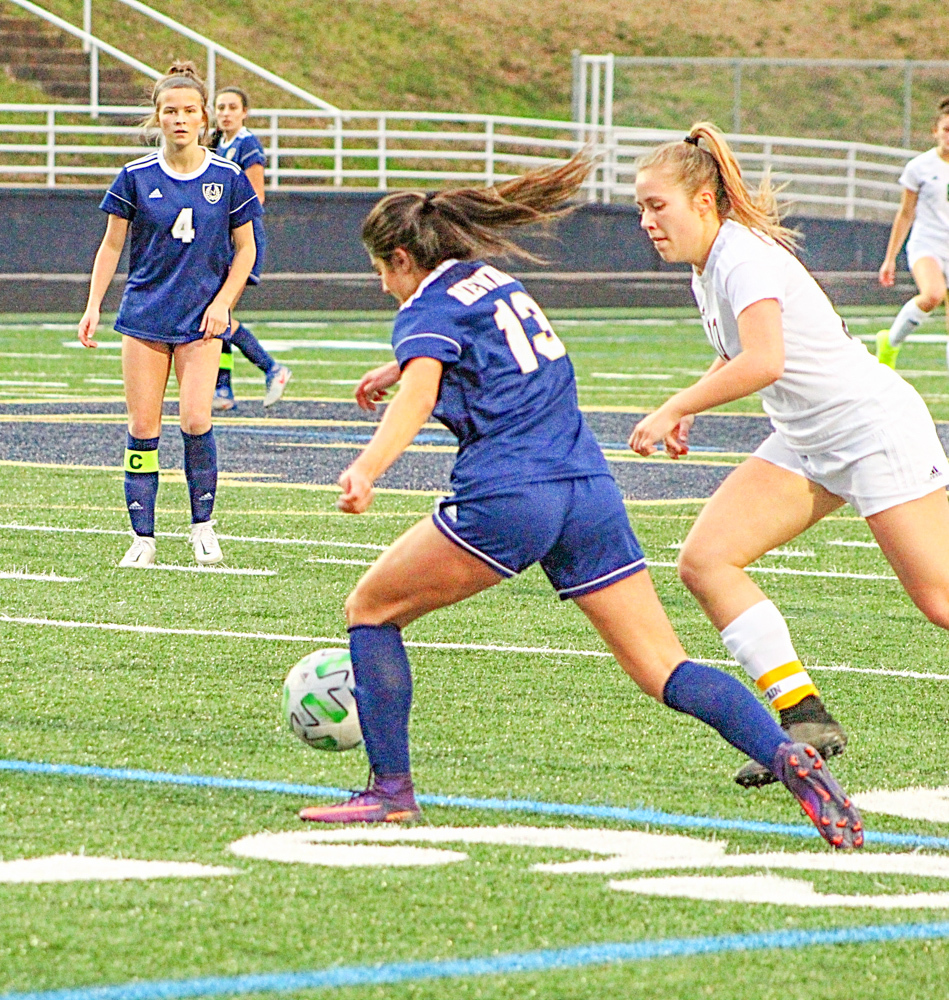 Nancy Enriquez looks to avoid the Lady Trojan defender as Decenzo waits to score one of her five goals.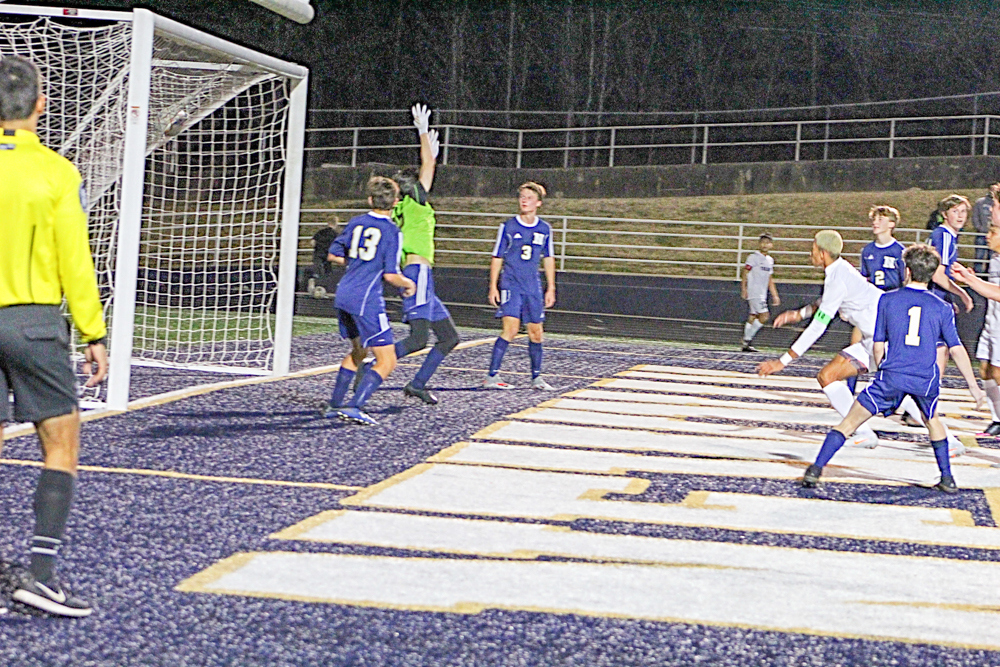 Johnny Anderson (#13), Russell Smith (#3), Ethan Holloway (#1) and Sam Willems (#2) watch as a ball goes over the net.