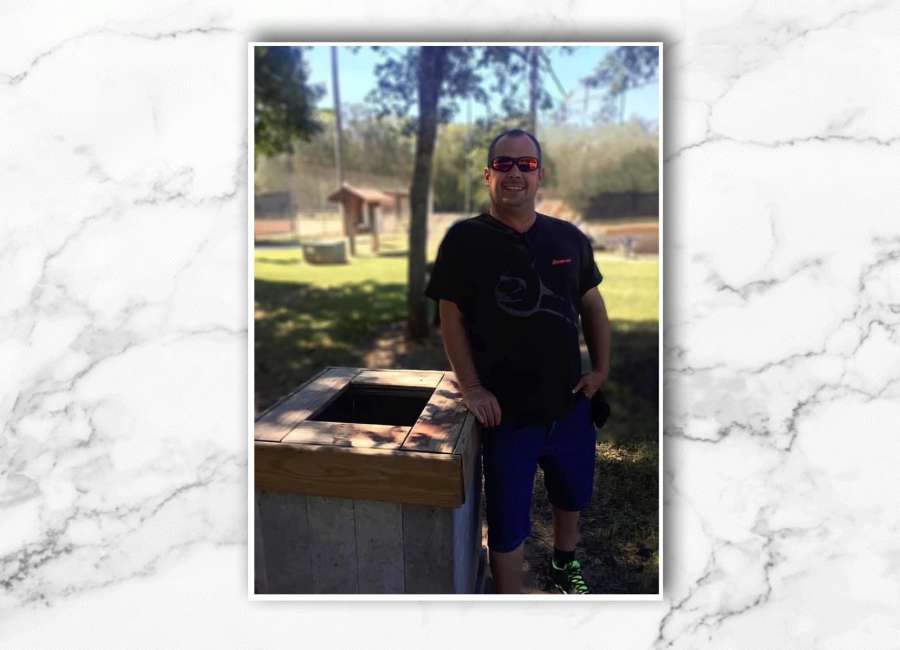 Mr. Darrin Scott Hutto, age 52 of Newnan, Georgia passed away on February 17, 2021 at Piedmont Fayette Hospital.
Mr. Hutto was born in Eastpoint, Georgia on January 9, 1969. He is preceeded in death by his parents, William Henry Hutto and Ursula Holle Hutto. He was a self-employed mechanic, he loved collecting a variety of things, loved tools and grilling out with family and friends.
Survivors include his wife, Tracey Street Hutto; children and spouses, Ashley and Scott Ashmore, Arielle and Garrett Webb, Darrin Hutto, Sylas Watts, Ansley Hutto; step-son, Brandon Street; step-daughter, Brandie Street; grandchildren, Madison Ashmore, Carter Ashmore, Brayleigh Webb, Levi Webb, Lily Ward, Kyleigh Street, Emily Street, Brooklyn Street, Logan Campbell, Maci Campbell; brothers and spouses, Dennis and Dana Hutto, Mike and Carrie Hutto; nephews, Corey and Nicholas Hutto, niece, Megan Coleman. A very special and dear friend, Tonya Hood.
Visitation will be on Friday, February 26, 2021 from 9:00 AM until 11:00 AM at Conner-Westbury Funeral Home. Following the visitation, a memorial service will be conducted in the Chapel with Jim Cisson officiating.
Conner-Westbury Funeral Home, 1891 W. McIntosh Rd., Griffin is in charge of arrangements.
Please join the family and friends in honoring the life of Darrin Scott Hutto by visiting www.conner-westburyfuneralhome.com to post your tributes and memories.