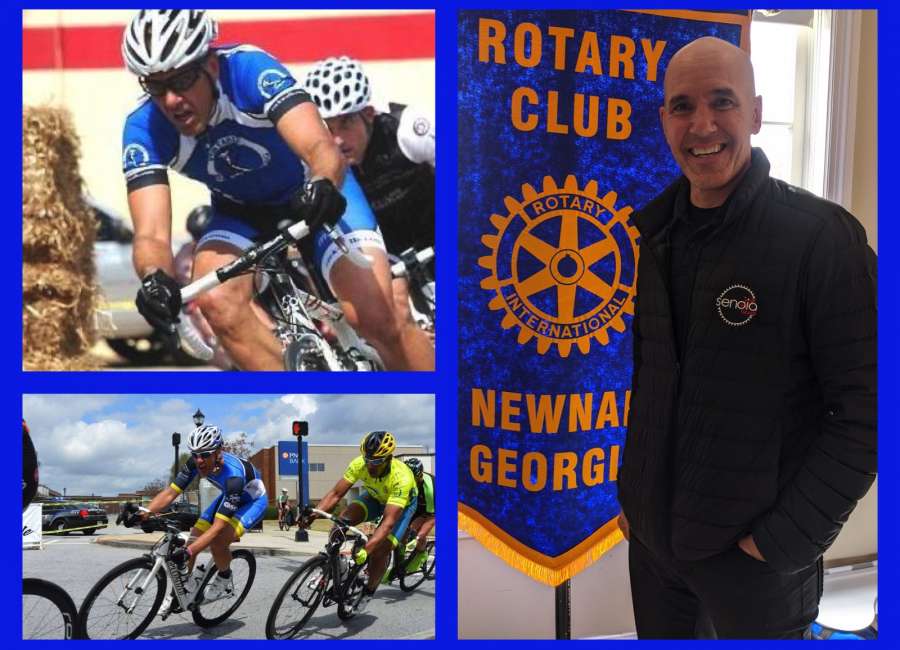 As the Newnan Rotary Club prepares to host its first "Tour of Coweta" bicycle ride this spring, local cycling advocate and Senoia Bicycle owner Carter Schmeck was the recent speaker at the Newnan Rotary Club.
Schmeck, a California native, grew up surrounded by cycling and as a teenager. It wasn't uncommon to find Schmeck occasionally riding alongside three-time Tour de France winner Greg LeMond, just for fun.
His passion for cycling eventually took Schmeck to Europe, but he ultimately returned home after deciding performance-enhancing drugs weren't something he was willing to take.
He created a business featuring a portable rock climbing wall that he sold before moving to Georgia seven years ago and eventually purchased Senior Bicycle, which originally opened as Senoia Cycle Works in 2012.
The business is a full-circle story for Schmeck, who began his teenage working career in a bike shop and said his shop reflects what he feels is important.
On April 17, the Rotary Club will host the century ride, featuring routes for cyclists along numerous country roads in Coweta County. Riders can choose from 25, 45, 62 and 100 mile rides with all proceeds benefiting the Newnan Rotary Club.
"We have an amazing infrastructure for cycling in our community," Schmeck said. "My goal is to get people on bikes, bring people together and have events."
For more information on the Tour of Coweta, visit tourofcoweta.com.