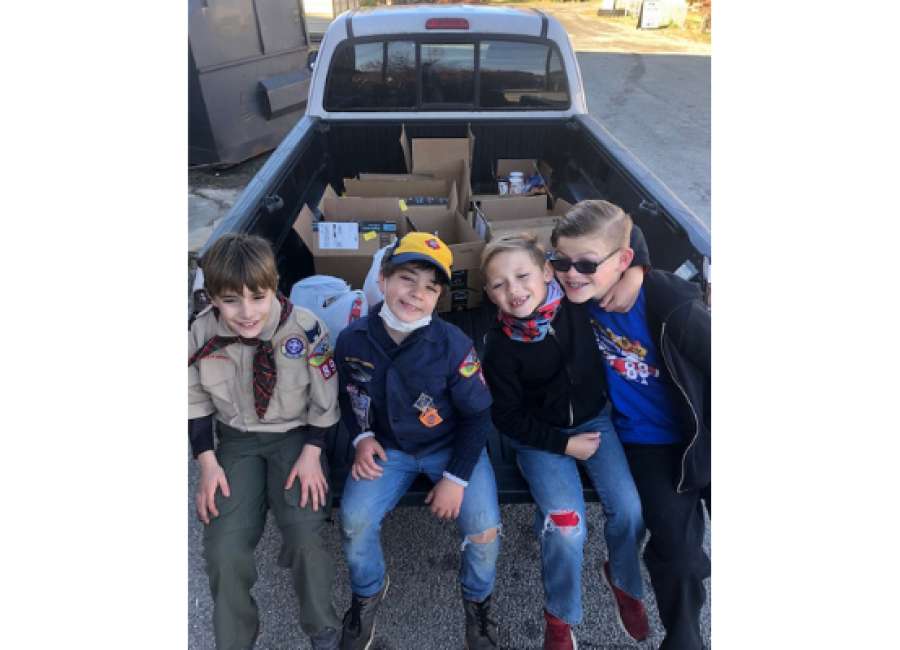 Local Cub Scout Pack 897 will host a "Scouting for Food" event at Cornerstone United Methodist Church Sunday, March 7.
Scouts will be collecting canned goods, nonperishables and monetary donations for Bridging the Gap from noon to 4 p.m. in the parking lot. Scouts will be directing traffic, and those who are donating goods won't have to get out of their cars.
Evan Bleecker, cub master for Pack 897, said they hold a community food drive every year as a merit badge opportunity for the Scouts. Usually, local grocery stores let them set up outside so people can buy donations in the store and drop them off on their way out.
This year, they had to change their plans because of the COVID-19 pandemic. After the drive-thru event, a handful of Scouts will present the donations to Bridging the Gap.
"One of the biggest impressions we try to make on the Scouts is community service," Bleecker said.
He said they will host food drives, partake in downtown parades and volunteer with Backpack Buddies.
"Service is one of the big stresses of what we try to impart on the Cub Scouts," Bleecker said.
During the COVID-19 pandemic, Bleecker said it has been a down year for them in participation. He said typical enrollment is 100 Scouts, and this year they have 35.
Bleecker said they are having fewer events and gatherings, but packing more into them. He said typically, dens would meet twice a month, and now they're meeting once a month.
He said they are meeting outside at a pavilion with social distancing.