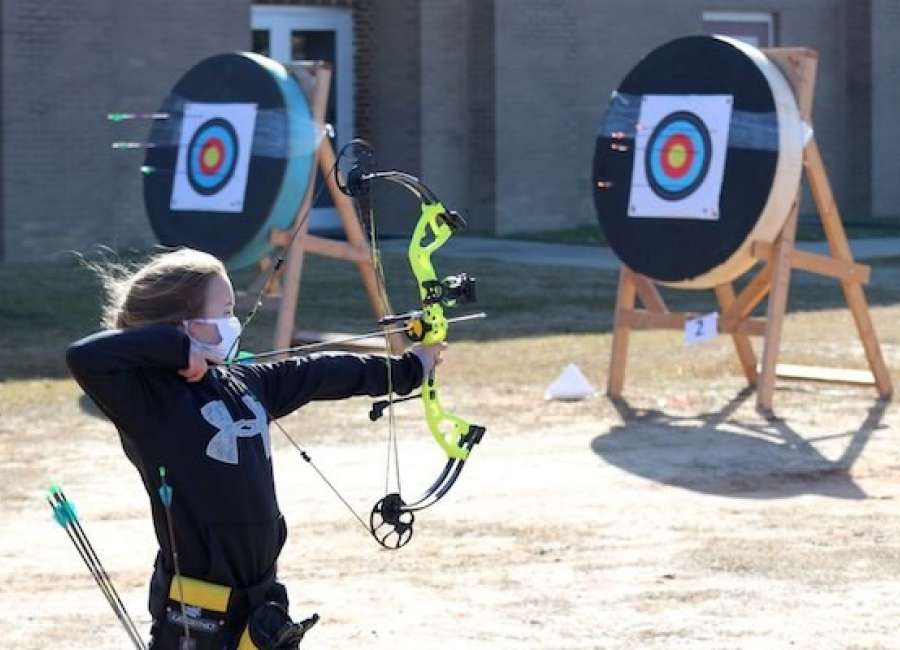 More than 300 youth from 25 counties participated in the 2021 Georgia 4-H Virtual Archery Contest this year, including eight 4-H'ers from Coweta.
Georgia 4-H continues to adapt its programs to create a safe environment for 4-H'ers during the COVID-19 pandemic, according to a release from the University of Georgia College of Agricultural and Environmental Sciences Newswire.
Each January, around 800 youth archers test their skills against other 4-H'ers indoors at the Georgia National Fairgrounds. A substitute modified outdoor contest was planned for Jan. 16 at the Rock Eagle 4-H Center in Eatonton, Georgia, but changing COVID-19 guidelines prevented this alternative.
To set the stage for this year's statewide virtual contest, Georgia counties held local club matches in adherence to COVID-19 guidelines between Thursday, Jan. 14, and Sunday, Jan. 31. Archery coaches verified scores, and county University of Georgia Cooperative Extension staff submitted scores through a new online scoring program. A virtual awards ceremony for the competition was held on Feb. 2.
"I am really pleased we found a way for youth to participate in a state contest, especially when so many things they do are being canceled," said Craven Hudson, a state 4-H specialist in the release.
The Winter Virtual Archery Contest is part of 4-H Project SAFE. Youth who participate in 4-H Project SAFE, which stands for Shooting Awareness, Fun and Education, develop a sense of belonging, learn teamwork in a safe environment and increase concentration skills. Safety and the responsible use of equipment is a primary goal.
Coweta 4-H'ers who competed in the event included: Willow Brown, Brett Daniel, Bella Fisk, Madelyn Heatherly, Jillian Melvin, Fisher Prince, Cooper Sipes and Philip West.
The senior winners of the 2021 Winter Virtual Archery Contest are:
Senior Female Compound: Brianna Moore, Morgan County
Senior Female Recurve: Carolina Phillips, Jackson County
Senior Male Compound: Adam Caldwell, Terrell County
Senior Male Recurve: Tim Smith, Morgan County
A full list of Cloverleaf Novice and Junior 4-H winners within the compound and recurve categories can be found at georgia4h.org/safe .