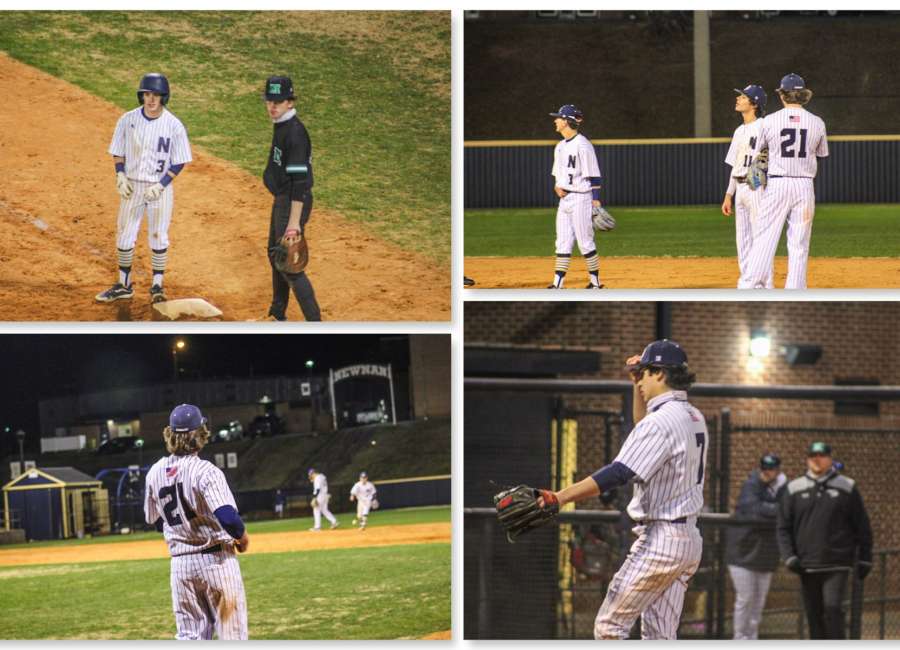 by Rob Grubbs
The Newnan Cougars took advantage of a break in the weather for a full day of baseball on Wednesday.
It was a productive evening as the Cougars defeated the McIntosh Chiefs 5-3 on a chilly but dry night at Joe Pope Field.
As part of the 2021 home opener, Cougar Head Baseball Coach Marc Gilmore honored the memory of the late Hunter Scarbrough by placing him in the opening lineup at first base.
This would have been the start of Scarbrough's senior season.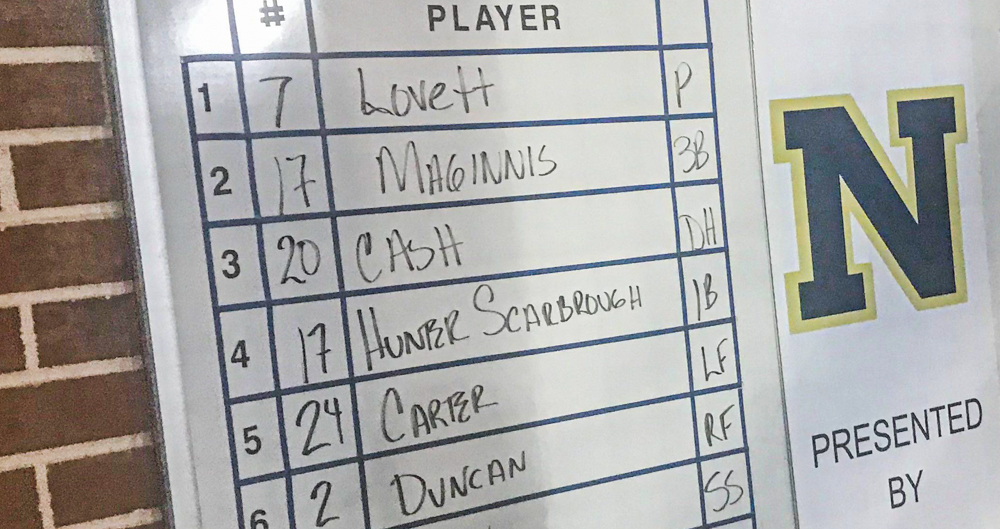 Lovett threw the first pitch of the game with only Scarborough's legacy at first. Yates Kelleher took his spot after the emotional moment for the remainder of the game.
Jeff Lovett started on the mound for Newnan and kept the Chiefs lineup off balance through the first four innings. He allowed one hit and struck out three.
The Cougars scored two runs early. Lovett led off with a walk and eventually scored before Dunn drew a bases-loaded walk.
The Cougars had a 3-0 lead when McIntosh rallied in the fifth. Connor Soper led off with a double and advanced to third when Shea Johnson reached on a sacrifice. Soper scored on a single that barely got past Cougars second baseman Beau Lewis.
A few moments later, Trey King hit a ball to short left field with the bases loaded. Left fielder Aubrey Carter made a valiant effort, but it nicked his glove for a hit and McIntosh pulled within one.
With the bases still loaded, McIntosh designated hitter Sean Bailey hit a scorcher to third baseman Michael Maginnis, who in one motion fielded the ball and tagged third for an out. Maginnis threw home, but Joe Glozier got there just ahead of the ball to tie the game at 3-3.
Yancy Dunn reached first on a passed ball to start the Cougars' sixth. Lewis laid down a perfect sacrifice to move Dunn to second, and Dunn handled the rest himself. He took third and then scored via some crafty baserunning on wild pitches.
The Cougars got an insurance run when the Chiefs mishandled an infield grounder, ensuring the 5-3 final margin.
Jaxon Dennis pitched the last inning and two-thirds for the Cougars victory.
It was a victorious day overall for the Cougars. The ninth grade team and the junior varsity team pulled out one-run victories for a complete sweep. In the junior varsity game, freshman William Maginnis had a walk-off homer for the game-winner.
The Cougars varsity team returns to the field this weekend for three games at the Lake Point facility in Cartersville.