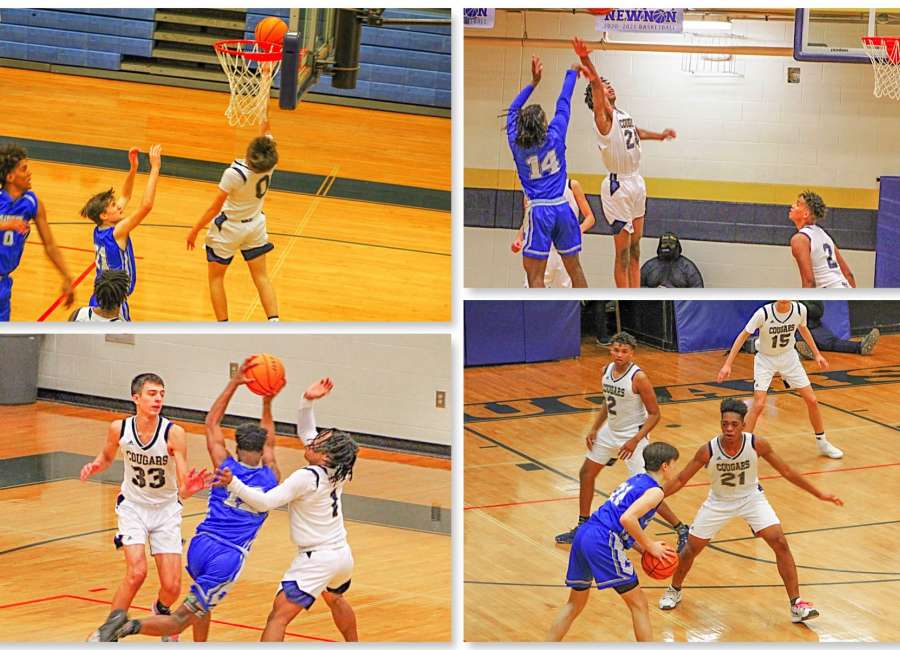 By: Arvon Bacon
After a seven-year post-season drought, the Newnan Cougars emerged victorious Tuesday night over the fifth seed visiting Campbell Spartans in a play-in game to reach the GHSA playoffs.
The Cougars victory didn't come easy; the home team fell behind 9-2 in the early minutes of the contest, which led to a Cougar timeout.
Feeling reenergized after the time out, Mekhi Mawdesley his first of his two 3-pointers of the night, trimming the Spartans lead to four. Cougars Wesley Drake and Zion Brown added a layup and another three pointer to tie the game before Mawdesley again found his range from deep, putting the Cougars up 2, 13-11, to end the back and forth quarter.
In the second quarter, the Cougars had a calmer demeanor after withstanding the Spartans' first quarter flurry. Six different Cougars scored the ball in the second quarter, allowing Newnan to outscore the Spartans, 18-11.
Coming out of halftime up 10, 31-21, the Cougars offense fell into a lull only mustering up 12 points in the third.
However, thanks to Donte' Colton's defensive prowess, the Cougars were able to erase some of Campbell's would-be points with some emphatic blocks. The shot-blocking senior Cougar also led his team in scoring in the third quarter with four points and scored the 41st team point slamming an alley-oop dunk assisted by Zion Brown.
Again, the Cougars held the Smyrna native Spartans to 11 points for the third consecutive time, and the Cougars proceeded into the fourth quarter up 43-33.
Drake and Brown led the charge in the fourth quarter, combining for 11 of the 18 points, which was too much for the Spartans to combat as the Cougars guard Eric Smarr dribbled the ball out to the sound of the buzzer and an applauding crowd, which was there to share an incredible moment with the student-athletes and coaches involved.
With eyes on the second-year coach after the program's milestone victory, Coach Gatzemeyer seemed to have the look of ease and what seemed to be a soft smile under his Newnan Cougars facemask.
"This win is awesome for us; our kids have put so much into this, and for it to come down to one game and for our kids to perform and fight together — it's a pretty great experience."
Next, the Cougars will travel to Marietta on Tuesday at 7 p.m. to take on the (19-5) Walton Raiders in the first round of the GHSA playoffs.
Photos by Kristy Rodgers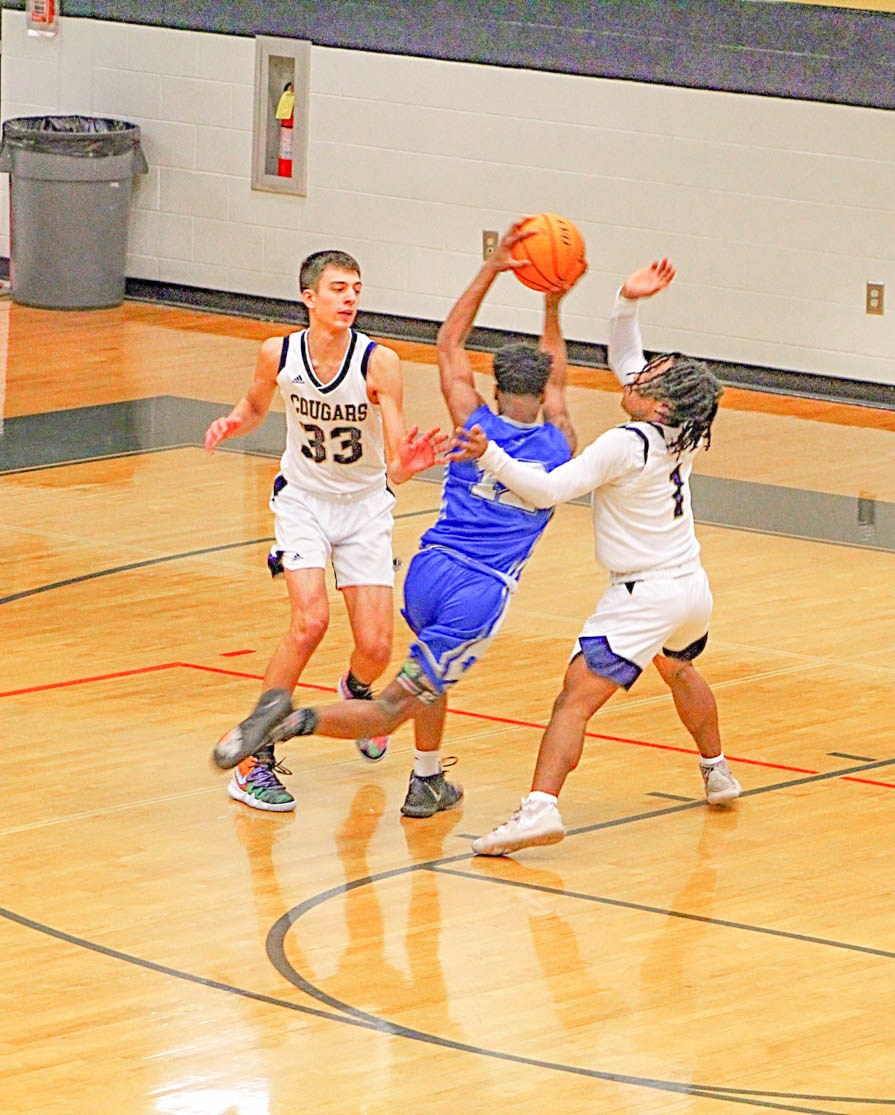 Newnan Cougars Mekhi Mawdesley and Jamarr Stargell play tight defense on the driving Campbell guard.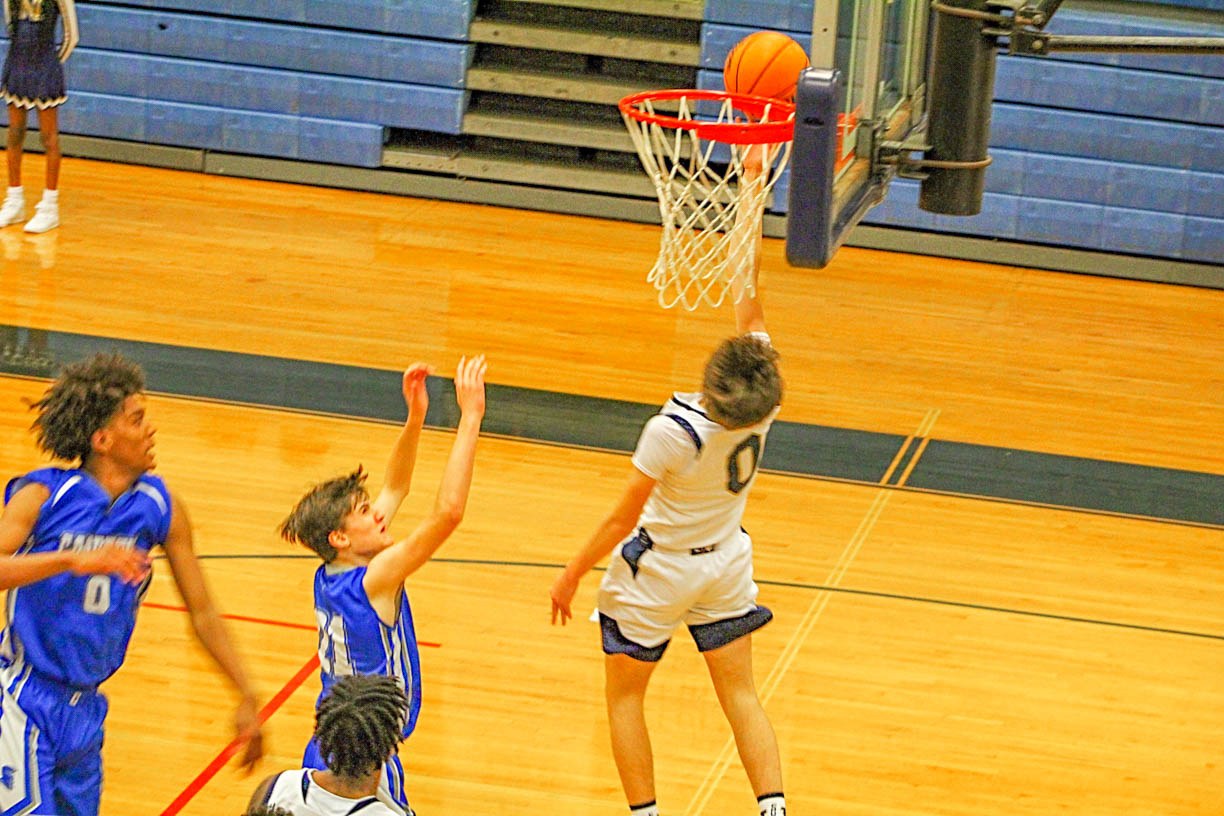 Newnan Cougar Wesley Drake banking a reverse layup off the backboard.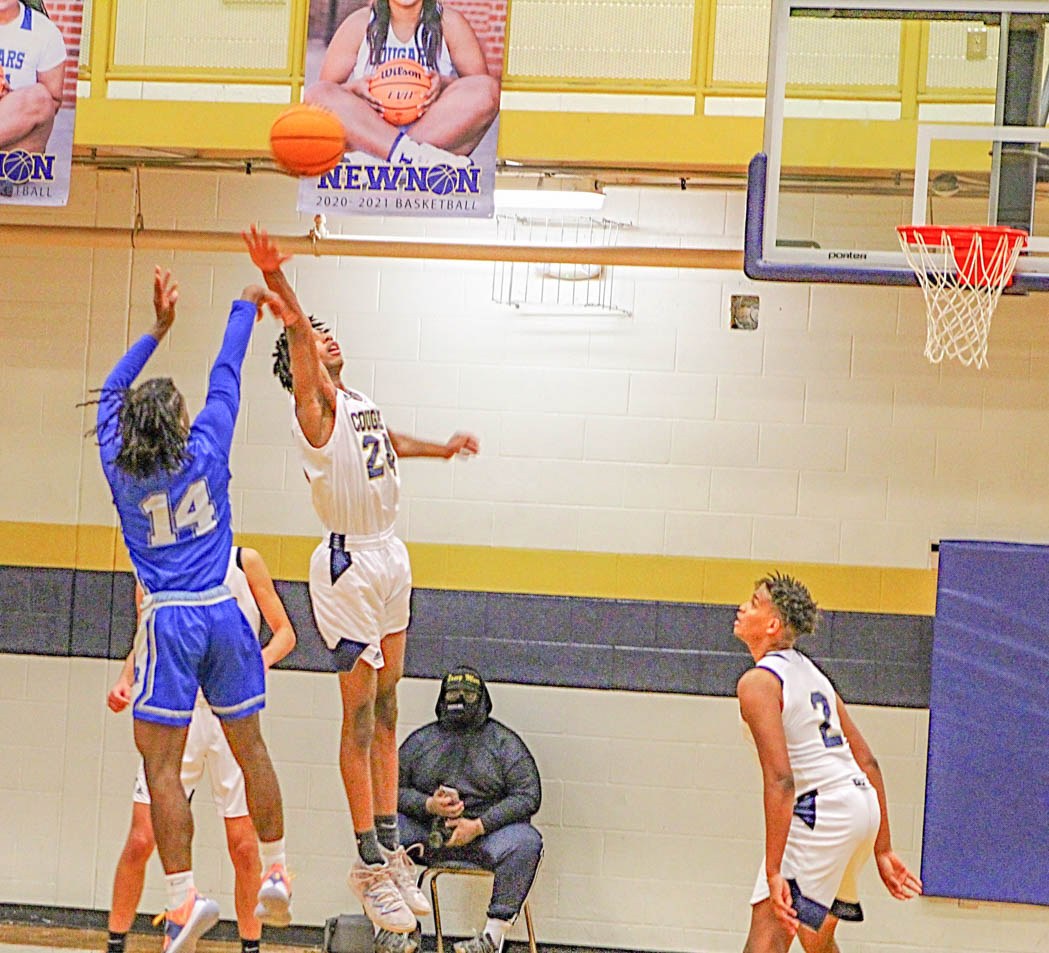 Newnan Cougar Donte' Colton disrupts his opponent's shot with his length.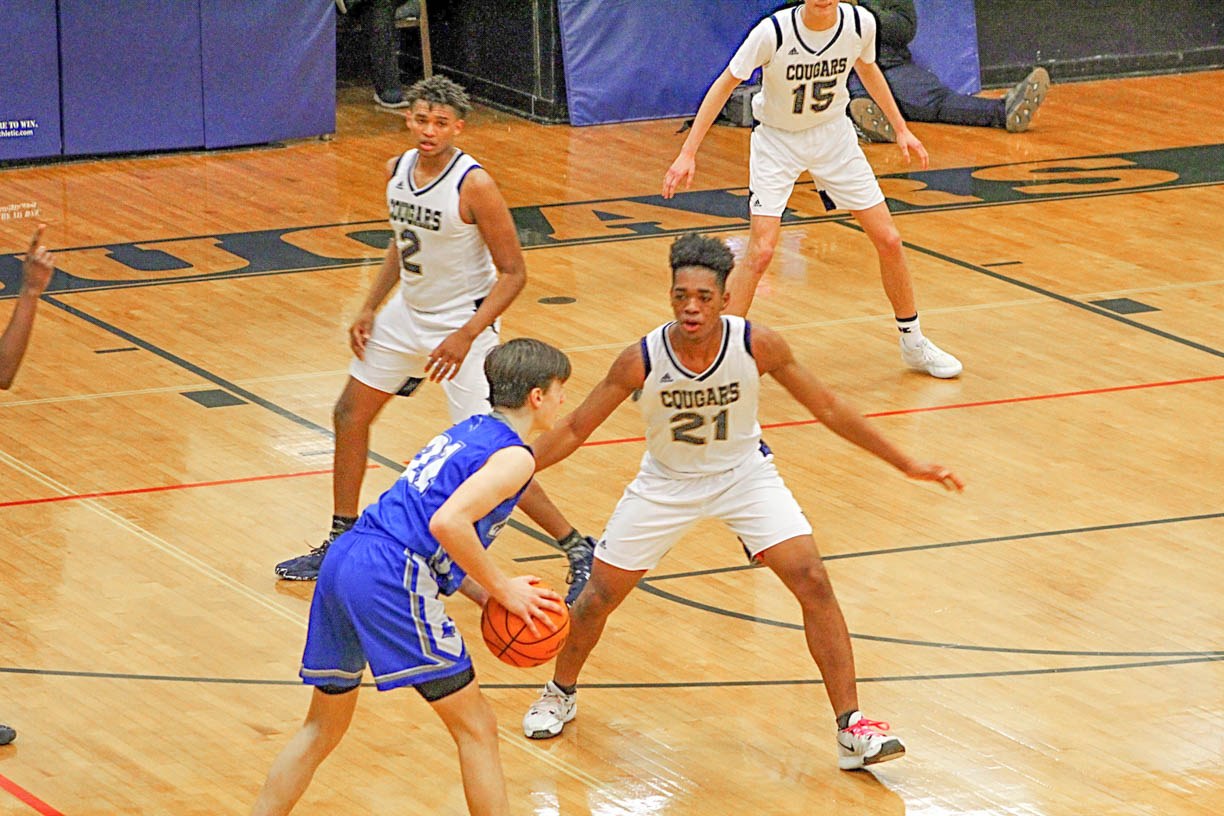 Newnan Cougar Ja'terriaz Robinson uses his length to cut off passing lanes.