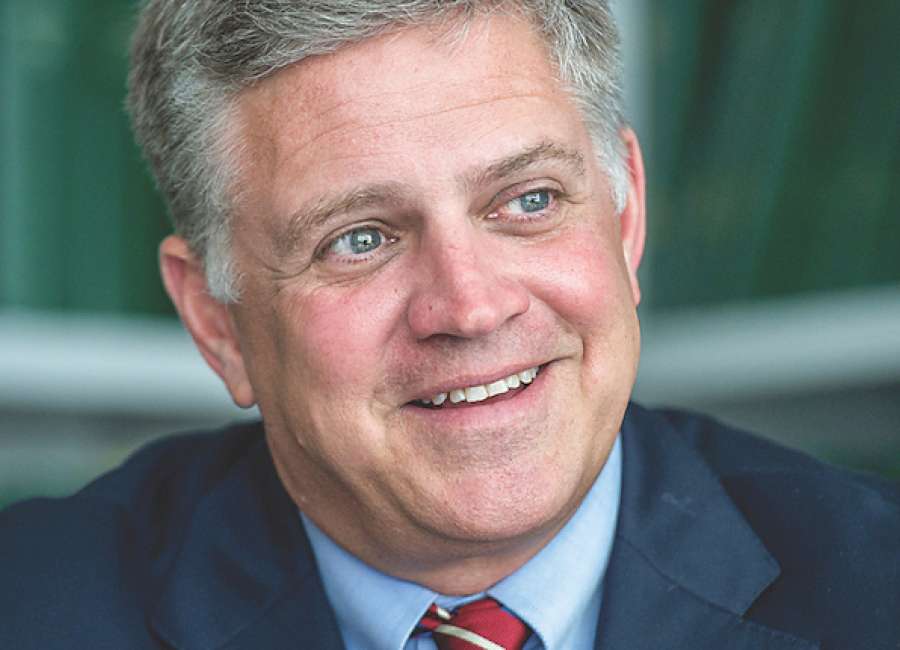 Broadband is essential to 21st century infrastructure - now more than ever.
The past year has brought with it an unprecedented need for fast, reliable Internet access —whether it's for at-home distance learning, tele-health appointments, working from home, or any number of ways we have stayed connected during the COVID-19 pandemic.
At the end of the day, broadband access is crucial, but many rural communities simply do not have access to this critical tool and the many opportunities it provides.
As our nation manages the continued consequences of this pandemic, rural Americans are being left behind because of insufficient broadband infrastructure.
The realities of this new normal have left millions of rural Americans isolated because of inadequate or nonexistent connectivity to high-speed broadband. These folks are in dire need of an expanded — and enhanced — broadband network to compete in our 21stcentury economy, and it's vital that we put in place the infrastructure to ensure American citizens have ample opportunities to succeed, regardless of where they live.
Modernizing our nation's infrastructure will benefit every American, and it will make us safer, more resilient, and more financially prosperous. Updates like these will expand access to healthcare, create educational opportunities and well-paying jobs, increase productivity, and amplify our future economic success.
This week brought good news for Georgia's Third Congressional District with the announcement of a new partnership through the Central Georgia EMC, Southern Rivers Energy, and Conexon to provide high-speed internet to 80,000 homes and businesses in 18 counties in middle Georgia, including Coweta, Fayette, Henry, Lamar, Meriweather, Newton, Pike, Spaulding, and Upson. With this $210 million investment, a new era of connectivity is coming to our part of the Peach State.
Last Congress, I introduced H.R. 7857, the Connect America Now (CAN) Act to incentivize rural-focused internet service providers with tax advantages that would allow them to buy underinvested networks and expand their gigabit capability. My legislation would also provide states with another financing mechanism for broadband infrastructure.
As your Member of Congress, I remain committed to delivering broadband services to rural Georgia. Simply put, America has been hindered as a result of our nation's aging, deteriorating infrastructure for far too long, and I won't stop working until the digital divide is closed.
Congressman Drew Ferguson represents Georgia's 3rd Congressional District. He can be reached at his Newnan office at 1601 E. Hwy. 34, Suite B, Newnan, GA 30265, 770-683-2033; his Washington office at 1032 Longworth House Office Building, Washington, DC 20515, 202-225-5901; or at ferguson.house.gov .