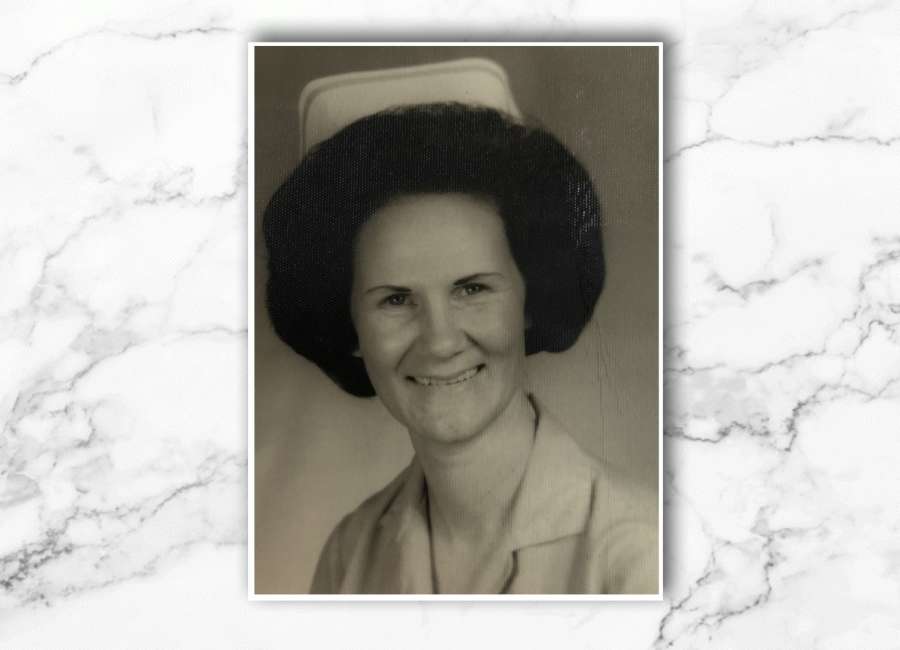 Mrs. Clara Nell Ashley Floyd of Newnan, GA passed away February 18, 2021, at Insignia Assisted Living.
She was born July 27, 1932, to the late Ralph and Estelle Little Ashley.
Nell was a Charter Member of Royal Baptist Church and was active in Young At Heart, the Health Ministry and the Ladies Sunday School Class where she really enjoyed the fellowship and laughter with the other women. She was a member of the Board of Directors of the Rutledge Center for 26 years.
Nell was a Registered Nurse, fulfilling her childhood dream, who started working at the original Coweta general Hospital and worked there for 30 years. After retirement, she remained active by working part-time for Piedmont MCC, the Rutledge Center, and Collins and Wood Appraisers with her dear friends, Carlene Collins, Sally Wood, and Carolyn Bowers.
For over 25 years, Nell along with her best friend Jane Johnston formed a Ladies Annual Travel Group with their girlfriends. Nell loved to travel and did a majority of the planning and arrangements.
Survivors include her loving children, Cheryl Carlisle, Lynda Wolters, Rachael Cole (Clay), Thomas Clellen Floyd (Cindy), Matt Floyd, and Joey Pope. She is also survived by grandchildren Chris Carlisle, Katie Fitzgerald, Rene Jenkins, John Wolters, Blue Cole, Bret Cole, Jon Thomas Floyd, Amanda Floyd, and Tiffany Floyd. She is also survived by 14 great-grandchildren, numerous nieces and nephews and her beloved sister-in-law, Martha Sue Ashley.
In addition to her parents, she was also preceded in death by her husband, John W. Floyd and her brother Robert H. Ashley.
The family thanks Dr. James Smith and the staff of Insignia Assisted Living and Amedisys Hospice for their excellent care and devotion to our mother.
The funeral service will be held privately with Rev. Steve Bullard officiating.
In lieu of flowers, contributions may be made to Royal Baptist Church at 70 Mayo Royal Industrial Blvd, Newnan, GA 30263 or at www.royalbaptist.org in memory of Mrs. Floyd.
Condolences may be made online at www.mckoon.com.
McKoon Funeral Home & Crematory | 770-253-4580