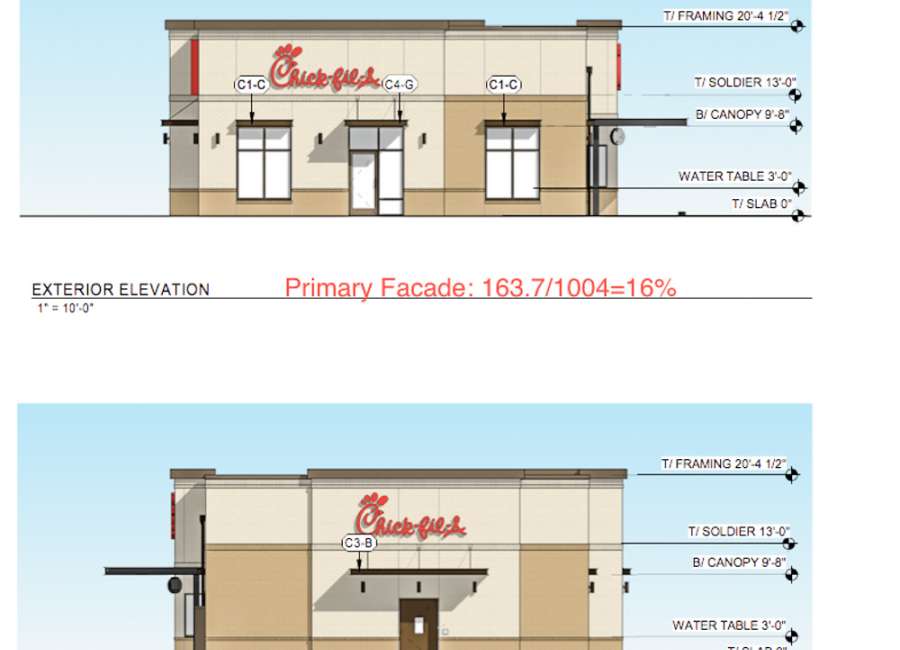 A Chick-fil-A is coming to Senoia.

The Chick-fil-A restaurant will be located along Highway 16 on an outparcel near the new Publix, which is under development at the corner of Highways 16 and 85. The restaurant, the city's second fast food drive-thru, will be part of the Shops of Senoia development.
Monday night, the Senoia City Council approved a variance requested for the restaurant. The variance is to the city's requirement for windows. Senoia's ordinance for the Highway 16 and 85 commercial overlay requires that the street level storefronts have windows covering at least 60 percent of the facade, and all other facades and stories have windows covering at least 30 percent of the facade.
The proposed Chick-fil-A restaurant has windows on 16 percent of the primary facade and 10 percent of the secondary facade, according to materials provided with the meeting agenda.
According to the variance application, "the interior spaces of the building do not lend themselves to extensive windows;" however, "the overall architecture is attractive in scale and will complement the balance of the shopping center."
The Senoia Planning Commission was set to consider the site plan for Chick-fil-A at its Feb. 16 meeting. Also on the agenda were the preliminary plat for the Shops of Senoia development and a landscape plan for a medical office at Shops of Senoia.