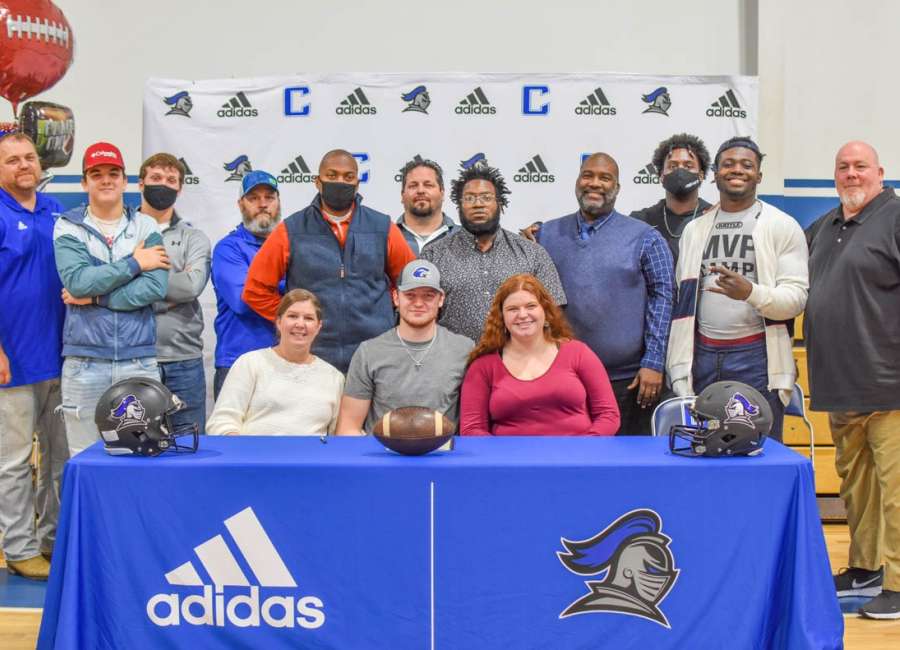 By ROB GRUBBS
James "JT" Brown led the Central Christian Crusaders on the field this past season and was rewarded last week with an opportunity to play at the next level.
He was joined by teammates, family and friends on Friday as he signed a Letter or Intent to play college football for the Shorter Hawks.
Brown is a 6-foot-4, 228 lb tight end/defensive end that will play the next four years at Rome's Barron Stadium where the Hawks call home.
Some of the highlights of Brown's senior season include a huge 20-yard catch against Fullington Academy. He was stopped 10-yards short of a first down but kept fighting until he reached the line to gain. It took ten defenders to finally get him on the ground.
In a home game against Griffin Christian, Brown was unblockable, he lived in their backfield all night.
The Hawks, under the leadership of Head Coach Zach Morrison, play in the Gulf South Conference.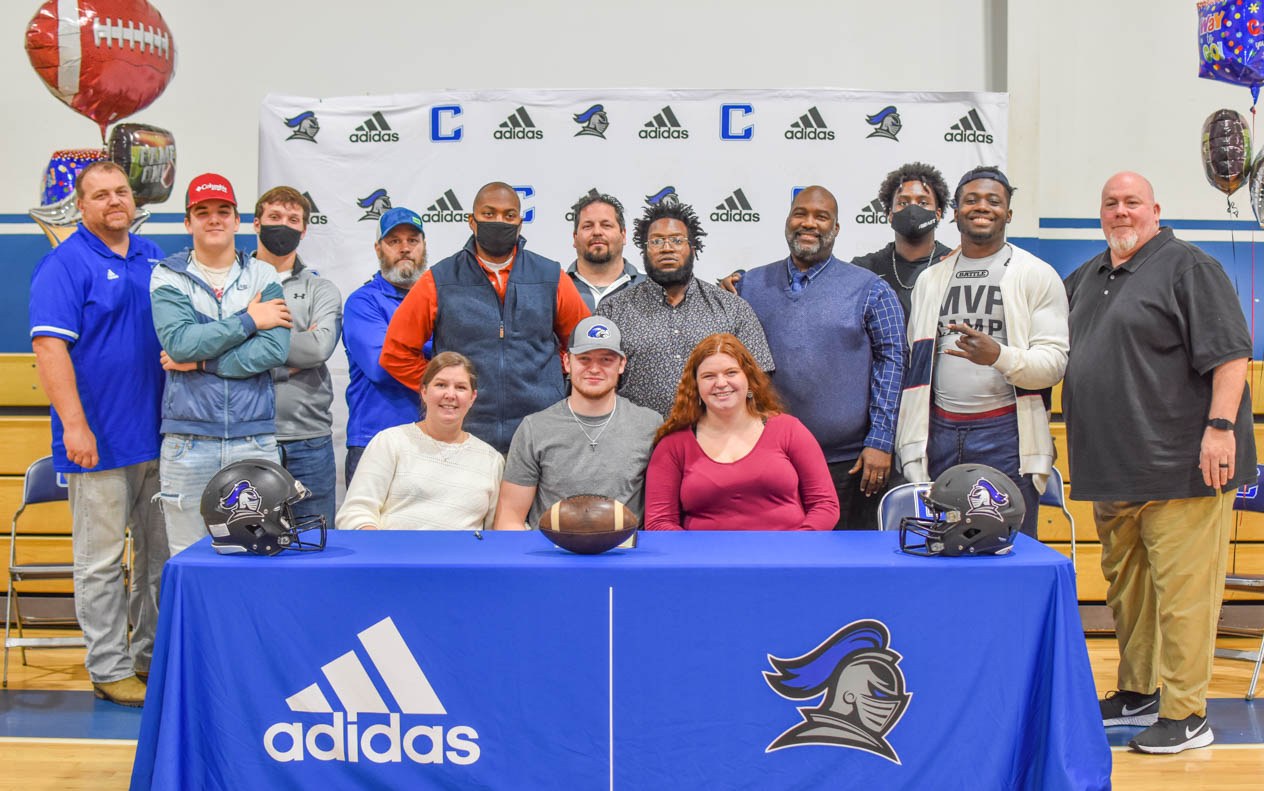 Standing from left are Larry Brown, Cody Earle, Colton Hayden, Paul Frantz (Head Coach), Lamarcus Townsend, Joey Farlow, Seldon Peters, Kevin Zachary, Caleb Holmes, Kristian Zachary and Sean Bruce. Sitting are Amy, J.T. and Gracie Brown.