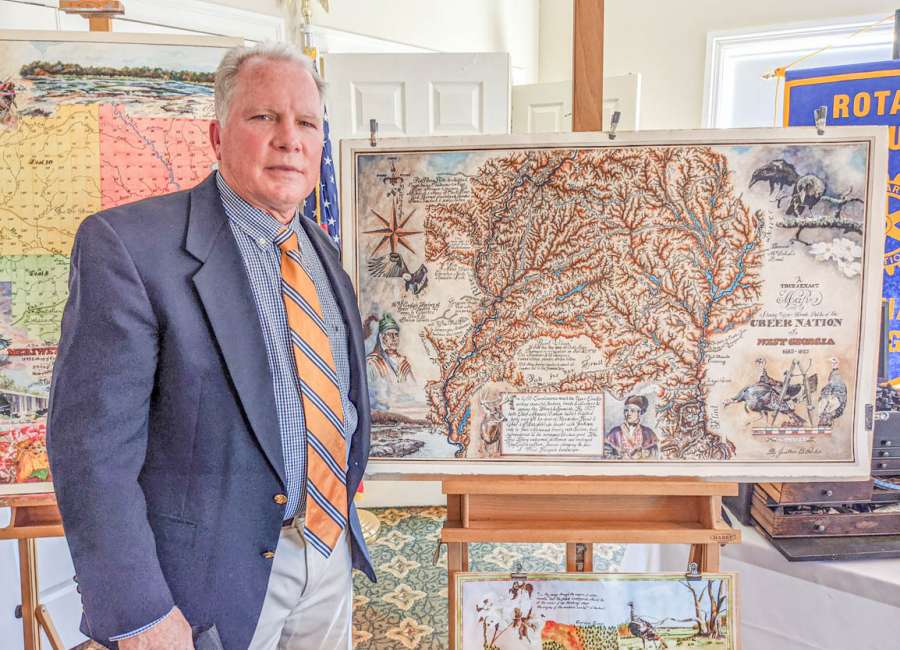 Cartography enthusiast Jonathan Parker spoke during last Friday's meeting of the Newnan Rotary Club.
Parker's business with land management created his passion for cartography, defined as the practice of drawing maps.
Parker shared how the drawing of a land map can preserve the history of land along with various rock carvings and petroglyphs in the west Georgia area. Parker's "maps of historical significance" are hand-drawn with animated margins.
The Rotary Club of Newnan meets at noon on Fridays at the Newnan Country Club.