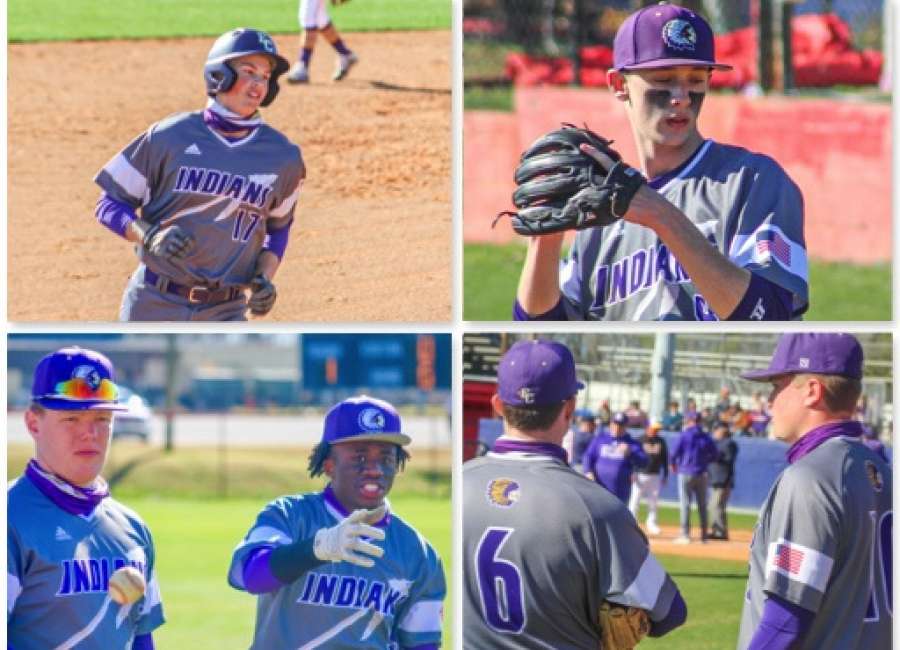 By: Rob Grubbs

For the fans who attended the East Coweta Indians doubleheader at Red Devil Hill on Saturday, there were two options to park, along the third base foul line and in the outfield.
Those that chose the later put their vehicles in danger as the Indians' lineup sent seven out to rattle around the parked cars.
It was not just this past weekend though, the Indians playing long ball has become a theme through the first four games of the 2021 season. The games Saturday were just a great illustration of that.
The Indians opened the season with four games in four days and won all four. They have scored 57 runs and hit 10 home runs. Eight players have gone yard, including two from Bryce Alewine and John Monnin.
After defeating the McIntosh Chiefs on Friday, they swept a double header against the Jackson Red Devils and the Jones County Greyhounds on a picture-perfect Saturday afternoon.
Jacob Rossi pitched in relief and dominated the Red Devils in his two and a third innings, striking out five of the seven outs he recorded. In all the Indians pitching staff recorded 12 strikeouts.
Mason Pearcy was the hitting star, he had six RBI and hit his first career home run for the Indians.
In Game Two, Alewine put the Indians in the lead with a three-run homer in the second inning and they never looked back. Quinlan Wiley got the start and went four innings for the win, only giving up two runs.
On Monday, the Indians returned home to face their Northgate, with the same results. Alewine and Landon Underhill both homered while Janson Kenty and Evan Doss shared a one hitter in the 15-0 victory.
The early season offensive numbers are staggering, 12 Indians have driven in runs in their first four games and eight have driven in four or more, with Alewine and Underhill leading with seven each.
While the East Coweta team is young, there is an awful lot to like early. They will look to continue their offensive onslaught on Wednesday with a game against Whitewater at home, who will probably feature the best pitching the Indians have seen to date.
If someone is attending an Indians away game this season, choose wisely where you park.
A parking space beyond the outfield fence will put your vehicle at risk, as well as the opposing pitcher.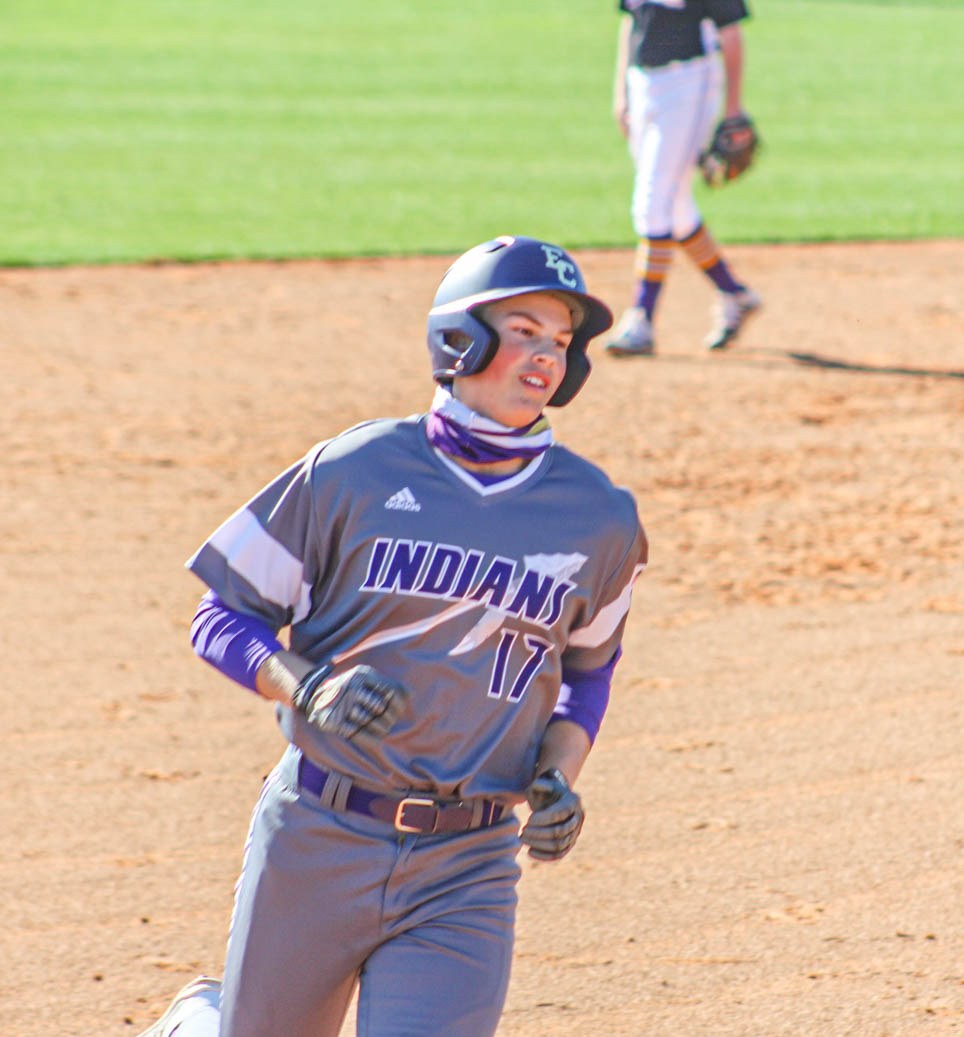 Bryce Alewine put the Indians on the board first with a three-run homer in Game Two against Jones County.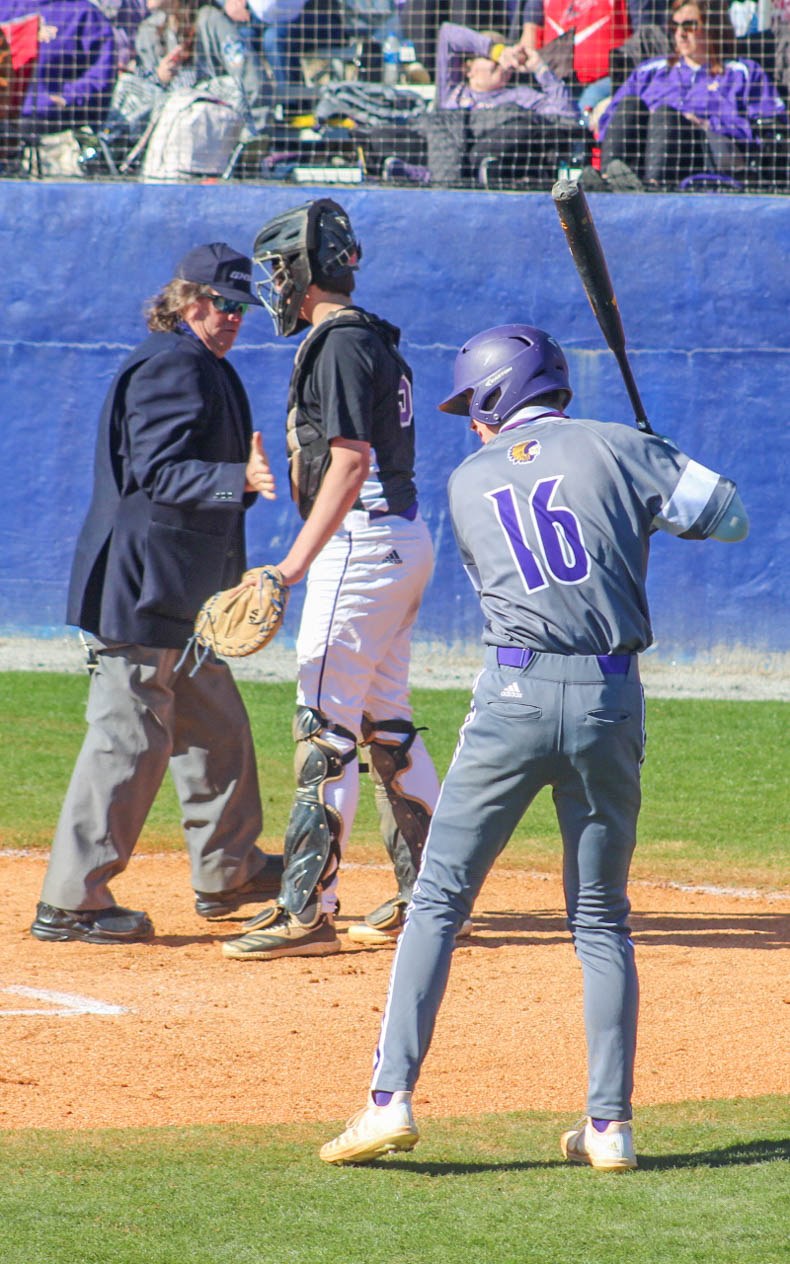 Senese prepares to leadoff Game Two.
Quinlan Wiley got the start and the win against Jones County.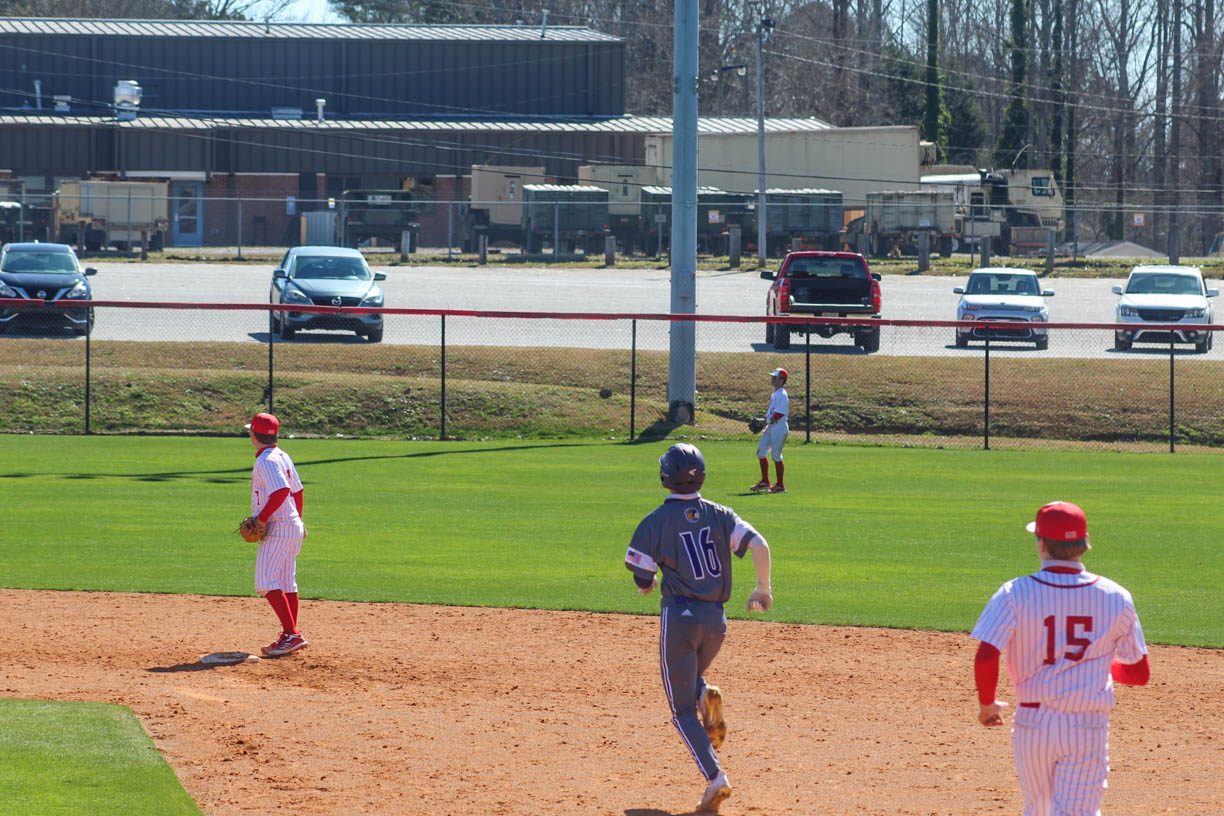 Indians shortstop Nico Senese legs out a double against Jackson on Saturday.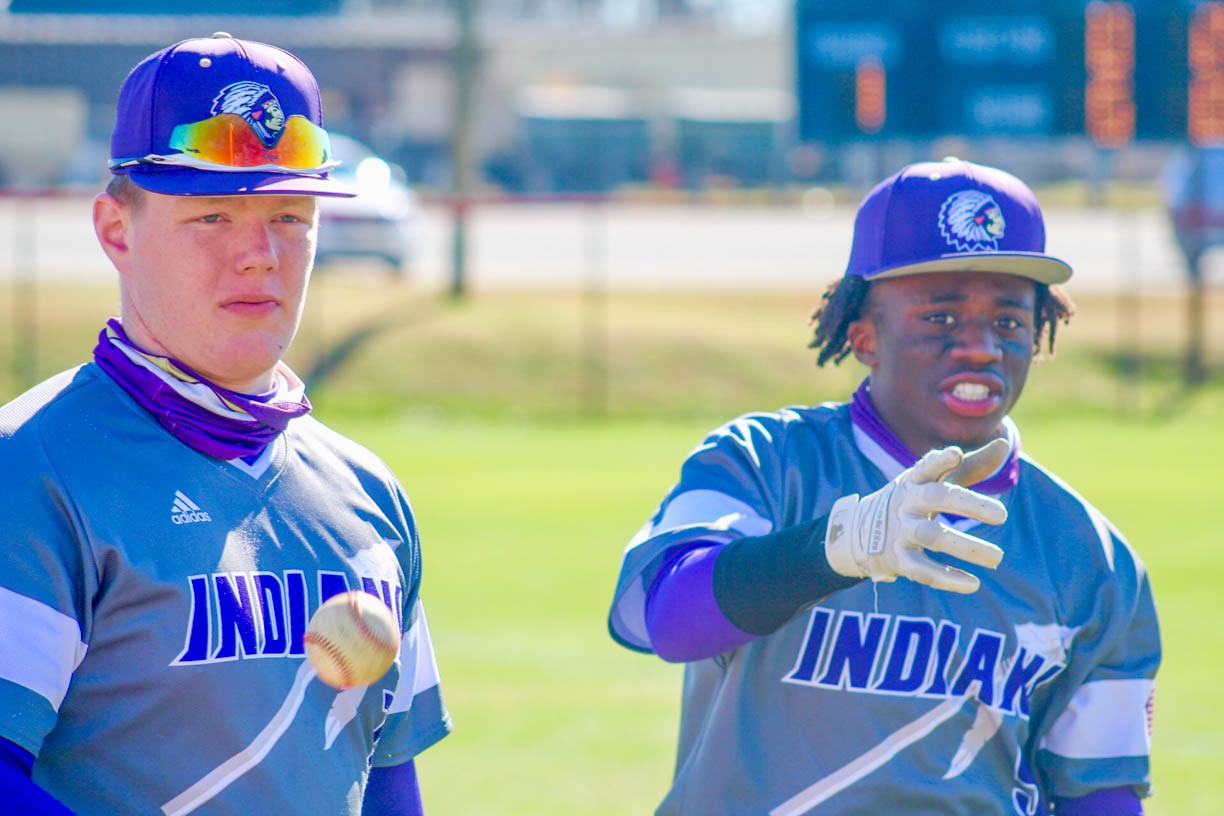 Ryan Barber and Charlie Paige prepare for Game Two on Saturday against Jones County.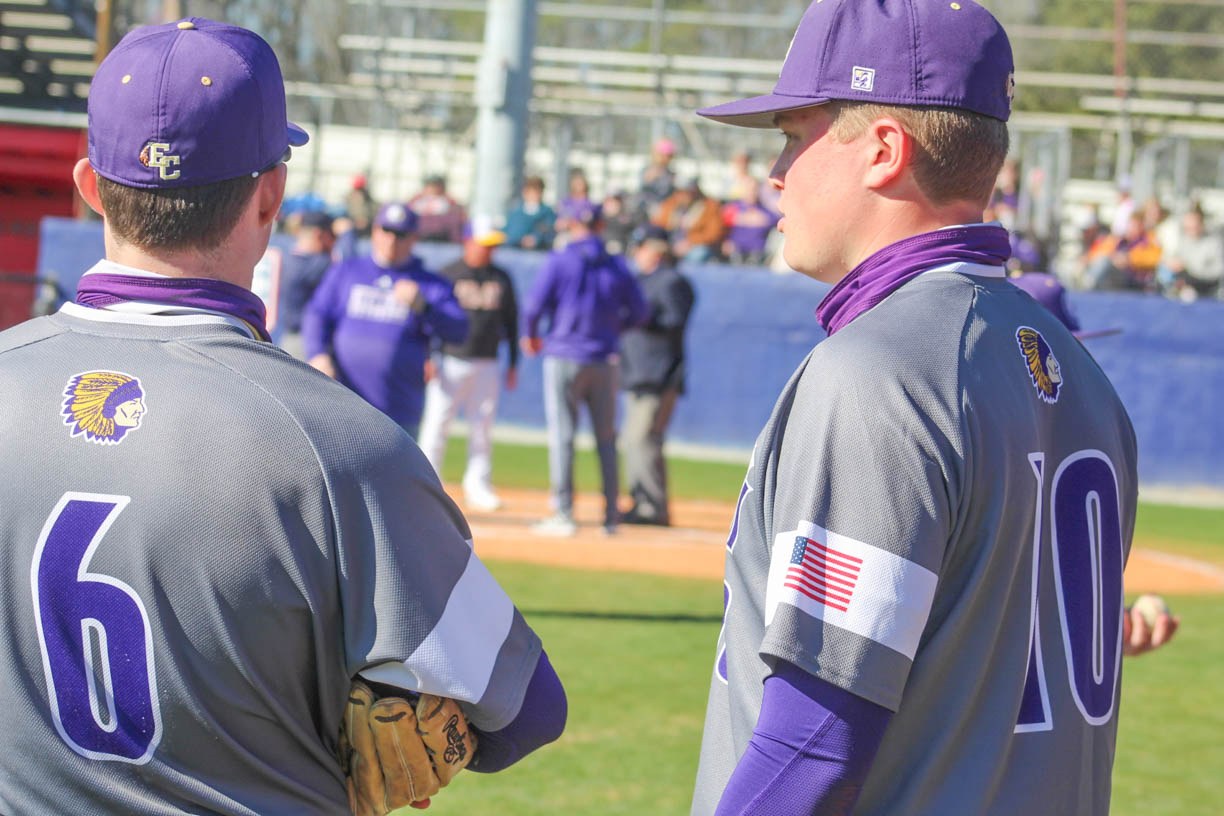 Landon Underhill and John Monnin watch on as the coaches meet with the umpires before Game Two.