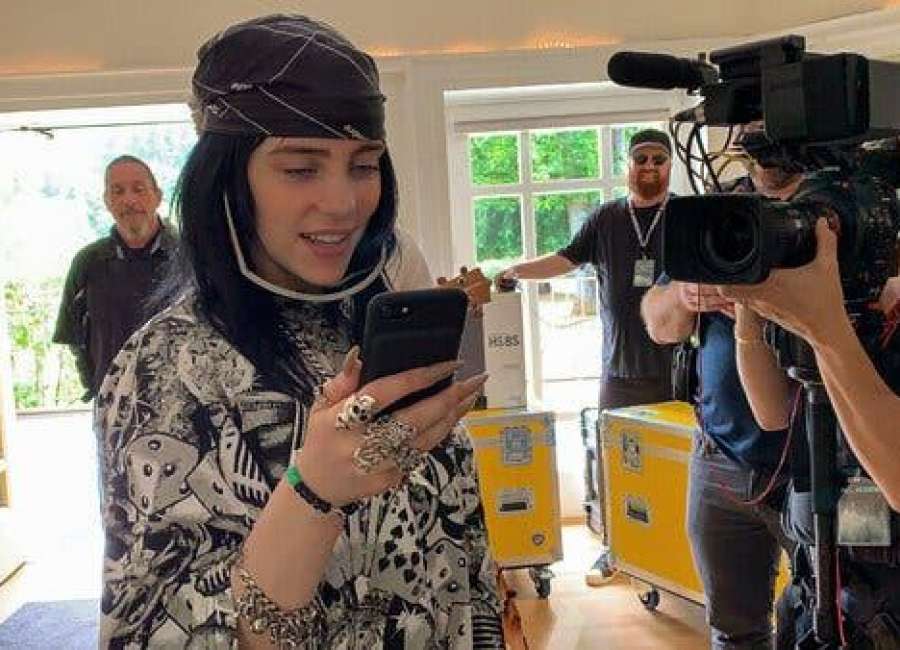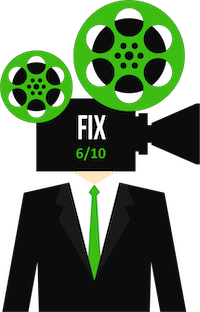 Review by Jonathan W. Hickman
Filmmaker R.J. Cutler's meandering fan service provides some insight into the creative force of his nuanced and enigmatic superstar subject.
"Billie Eilish: The World's a Little Blurry" is mostly an unfocused ramble that only pulls back half the curtain.
In 2021, a movie about the lead-up to the release of Eilish's 2019 debut studio album "When We All Fall Asleep, Where Do We Go?" seems like ancient history.
World-changing events moved so fast in the last two years that this musician's creative struggles seem almost quaint by comparison. But through the use of archived footage, Cutler reminds us of a time when masks weren't required wardrobe options and the value of a hearty, loving embrace was taken for granted.
If the high-mark for a documentary profile of a rock artist is director Asif Kapadia's profound Oscar-winning movie "Amy," "Billie Eilish: The World's a Little Blurry" is of a slightly lower tier. While the access to Eilish and her family, mainly her mega-talented producer brother Finneas, is impressive, it's hard to shake the feeling that we're missing integral parts of the artist's personal story. But Cutler isn't making a biopic here; instead, he's giving fans a glimpse, a snapshot into the creative process.
And it's in showcasing the collaboration between two loving siblings that the film finds some semblance of narrative cohesion. Finneas, Eilish's older brother, clearly loves his unusual sister. The two are inseparable for much of the movie, as Eilish hangs out on Finneas' bed clutching a microphone and experimenting with musical flourishes.
The camera is continuously rolling as the two try out various songs that later become iconic hits. And while the album is a studio creation, the studio's location appears to be wherever these two decide to record. We see them in their parents' house, where Finneas sits at a desk before a computer and keyboard, and we see them on the road in hotel rooms, always experimenting.
If anything, this movie is a kind of testament to the technological advances enabling young creatives to make art anywhere. At no time in the film do I remember seeing Finneas and Eilish in a traditional studio setting. If their award-winning album was recorded and mastered in the way depicted here, music producers everywhere should be worried.
Aside from the music, Cutler does chronicle the toll Eilish's performing style takes on her body. We learn that when she was younger, Eilish took ballet, only to have that career derailed by a hip injury.
As much as her cascading vocals enchant fans, Eilish's infectious dance moves on stage are equally captivating. And we see that shin splints and ankle injuries sidelined her. I came away impressed by Eilish's athletic prowess.
Because the film has no narration, no sit-down interviews and very little text on screen, the stream of consciousness flow and long running time may try the audience's patience. You can learn more biographical facts about the artist from Wikipedia. But we do meet Eilish's parents, who provide a nurturing and loving creative home environment. It's from their efforts that the two creative souls evolve, and it's telling that they continue to live humbly with their parents as their stars rise.
"Billie Eilish: The World's a Little Blurry" is essential fan viewing. The cavalcade of star power will entertain, if also set up cringey moments like when Orlando Bloom has an awkward huggy moment at the Coachella Valley Music and Arts Festival. And Justin Bieber fans, of which Eilish is one of the biggest, get their fix, as the two share several conversations in the film's second act.
But there is an ominous pall hanging over all the joy that the musical performances evoke. Eilish isn't comfortable, and it makes the viewer equally uncomfortable. Mentioned in passing are Tourette syndrome and depression. Her youth may give way to a possible future malaise, a crash, that will hopefully be avoided through love and support.
The film's guarded handling of its subject is apparent as we are taken behind the scenes on one of her music videos, and Eilish is shown after shooting a scene saying that she will direct all her videos moving forward. In one sequence, Eilish, armed with a video camera, directs her mother in their backyard. In one later scene, Eilish complains about not being prepared for a photoshoot and demanding more control over her image.
It's these flashes, I think, that gives us a glimpse into the difficulty that Cutler, or any filmmaker, might have in capturing all of Eilish's character and process. "Billie Eilish: The World's a Little Blurry" is a blurry take on a career in flux.

A RottenTomatoes.com Tomatometer-approved critic, Jonathan W. Hickman is also an entertainment lawyer, college professor, novelist, and filmmaker. He's a member of the Atlanta Film Critics Circle, The Southeastern Film Critics Association, and the Georgia Film Critics Association. For more information about Jonathan visit: FilmProductionLaw.com or DailyFIlmFix.com