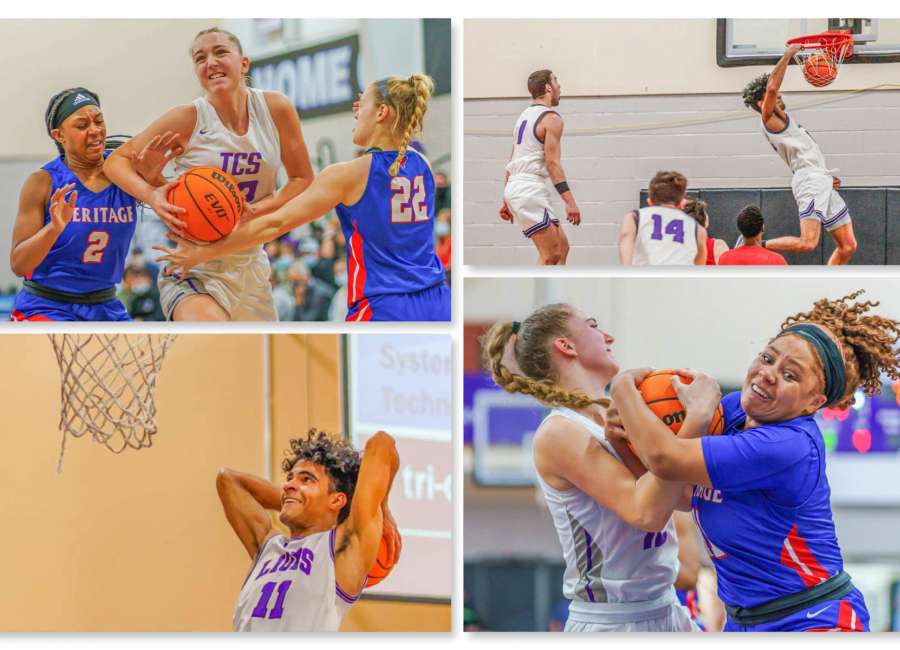 (Sharpsburg, Ga.) - The Trinity Christian Lions concluded their 2021 basketball regular season against rival the Heritage Hawks on Thursday night with resounding results.
In addition to celebrating the work of their senior players, they swept the Hawks as they look forward to hosting first-round playoff games.
The girls, who feature two seniors, Anna Denes and Mattie McCracken, grinded out their game for three quarters before pulling away for a 42-27 victory.
Denes had 10 points to push her high school career scoring mark to 1,256 points in her illustrious career. The University of Alabama Birmingham signee plays best in the grind-it-out games when she can use all the skills he has in her toolbox.
As has become the norm for the Lady Lions, Head Coach Joe Daniels team had a balanced scoring night. In addition to Denes, Kendall Wells had a double-double with 10 points and 13 rebounds, Madison Morge had 10, Ashlyn Settle added seven and McCracken chipped in five.
Coach Daniels said afterwards, "It wasn't our best shooting night, that's for sure. But there are other ways to win games. Our defense was great in the second half. Our rebounding was strong, led by Kendall and Anna. Madison, Ashlyn and Mattie hit key buckets along the way. And we were able to make enough plays to pull out a win against a tough Heritage team on Senior Night. Really proud of our ladies."
For the boys who were coming off two tough losses against St. Anne Pacelli, it was a good night all around. Isaac Brito and Sami Pissis had dramatic baskets in the first 30 seconds of the game as it turned into a celebration of how this team gelled during the season.
The Lions held a 23-point lead at halftime and kept expanding it out. Sami Pissis led the way with 35 points as the Lions prevailed 81-38. The game was a story of how the Lions merged over the season and turned into a dangerous team going into the tournament.
Head Coach Will De La Cruz commented, "We needed that tonight; we had two tough games against Pacelli, but we needed something to get us going into the playoffs. Overall, we gelled better than we thought they would. This whole season, the team has been like brothers."
The playoffs are on the horizon. Their first-round opponent would be the third seed from Region 1-A Private, which is currently Deerfield-Windsor (10-12).
Photos by Chris Martin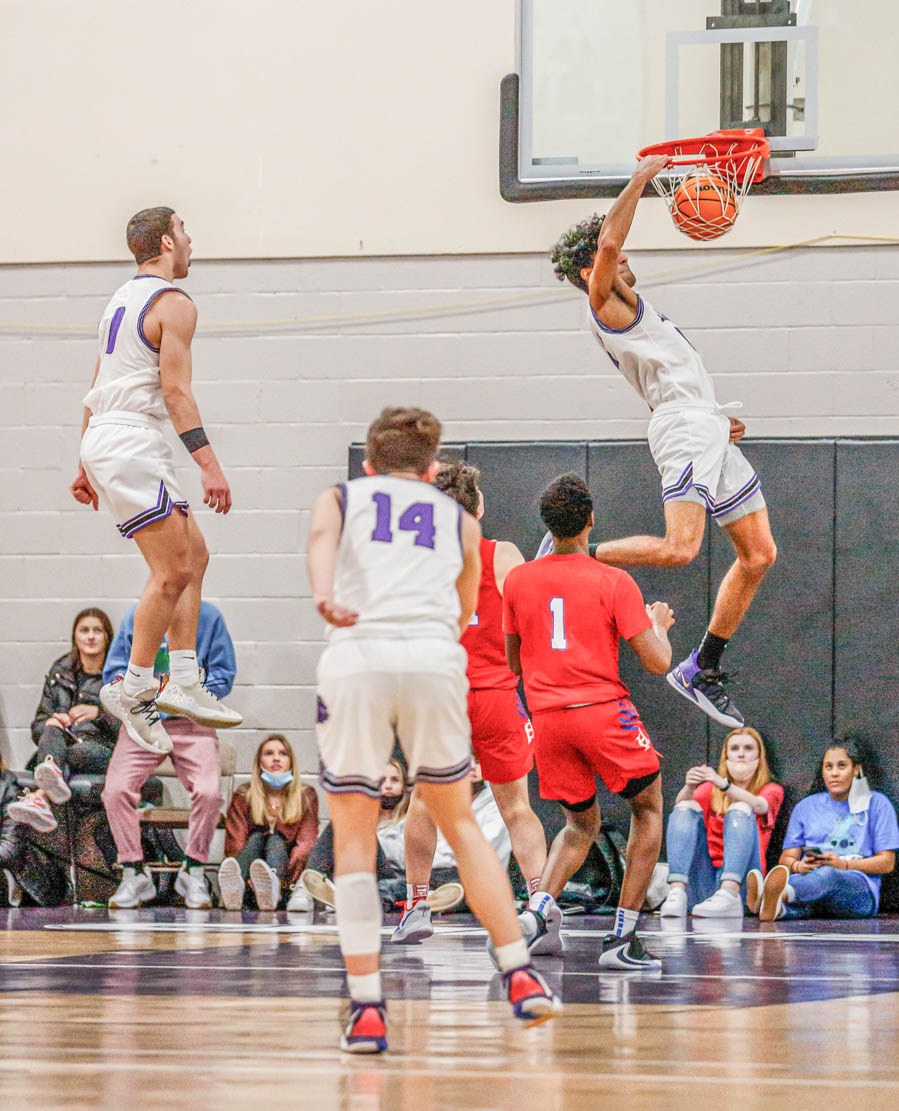 Isaac Isaac Brito with the slam and Sami Pissis soaring to get a closer look.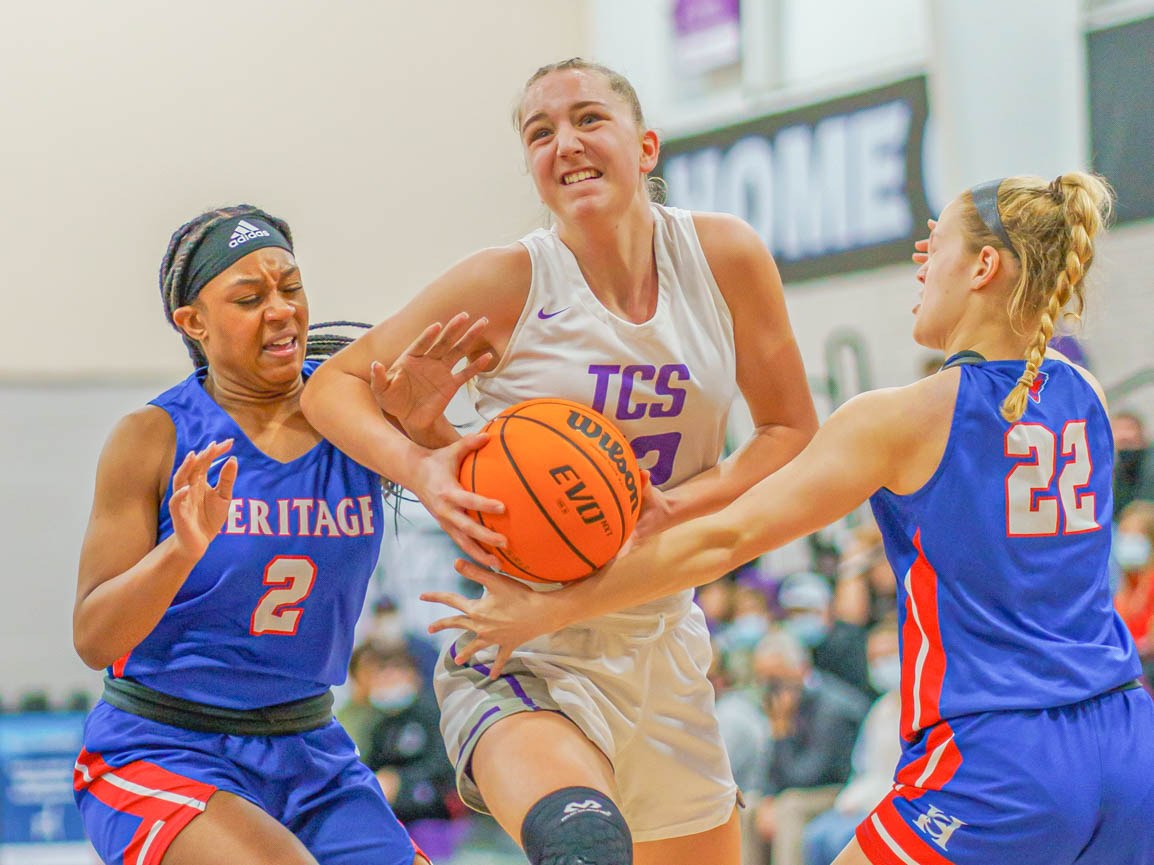 Denes fights to the rim; Quinn Wall and Michaela Mikko put up a defense.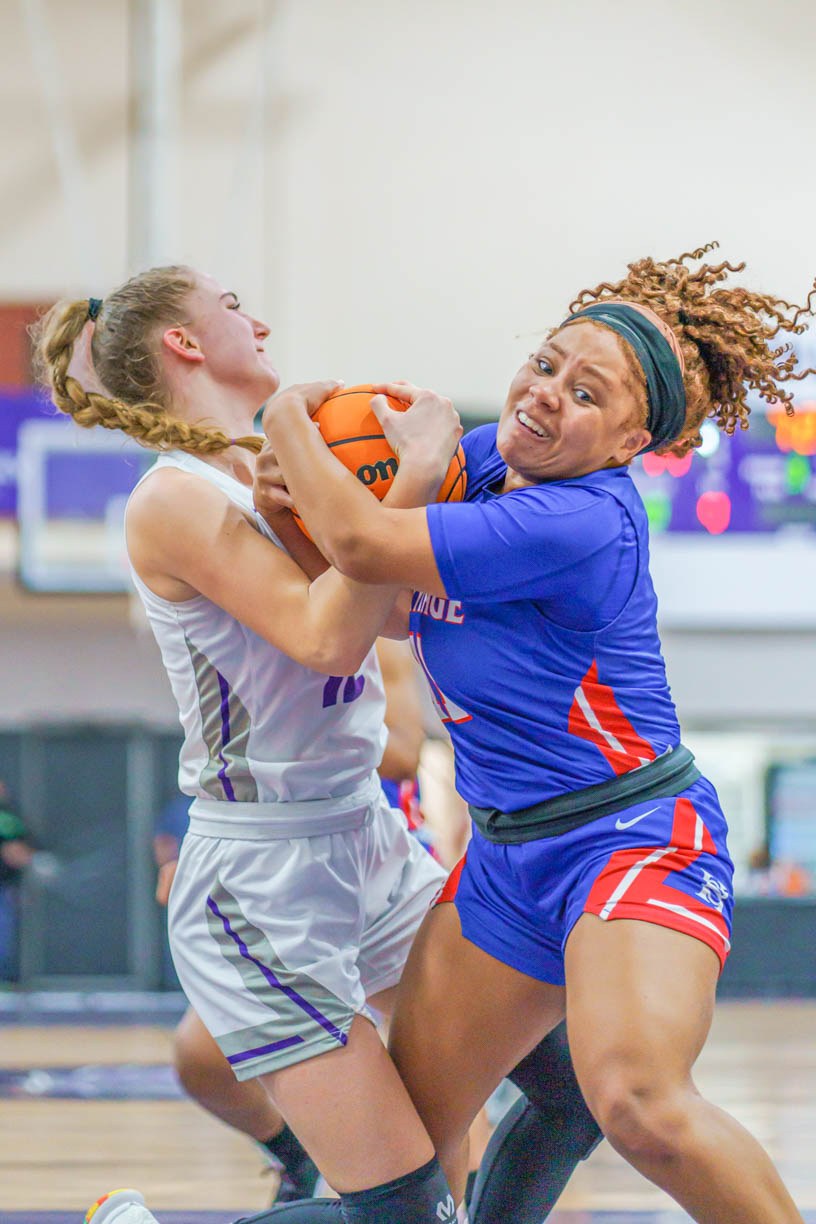 Anna Denes and Ianna Odulaja fight for a loose ball.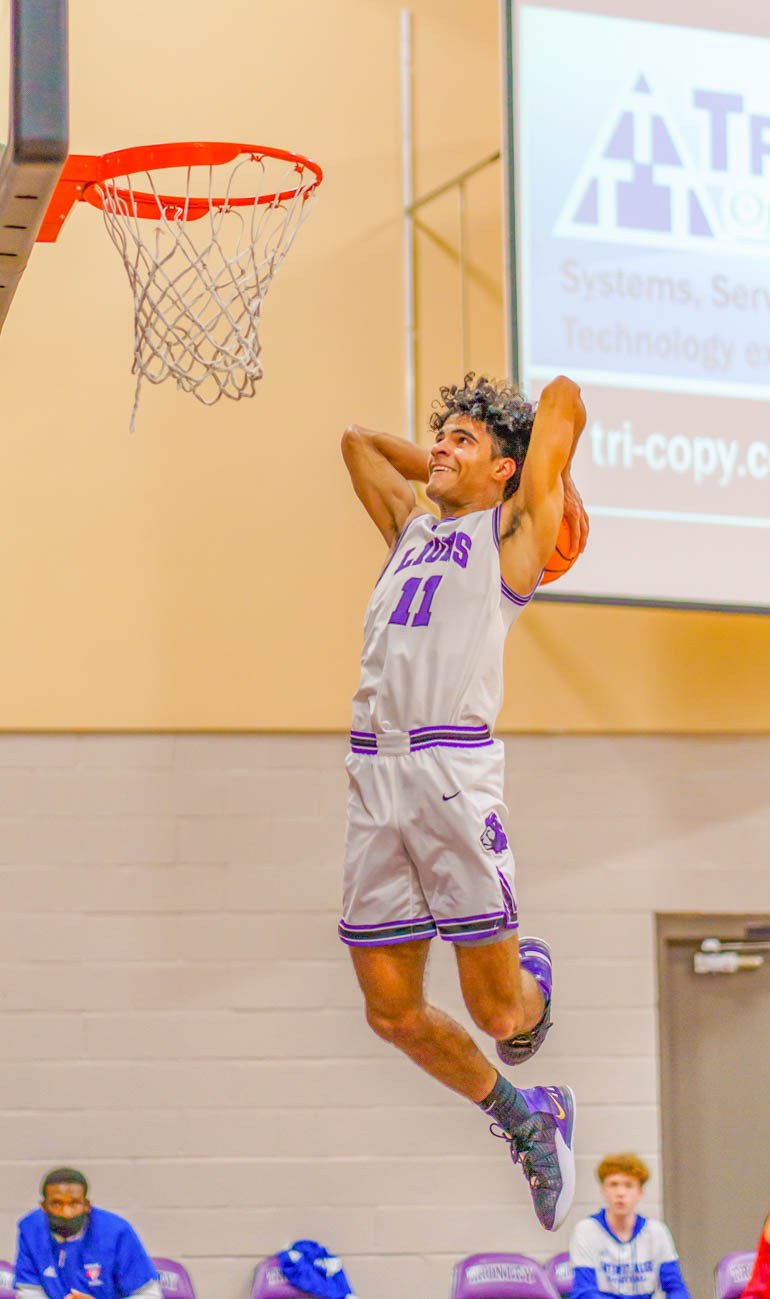 Isaac looks to be soaring out of the gym.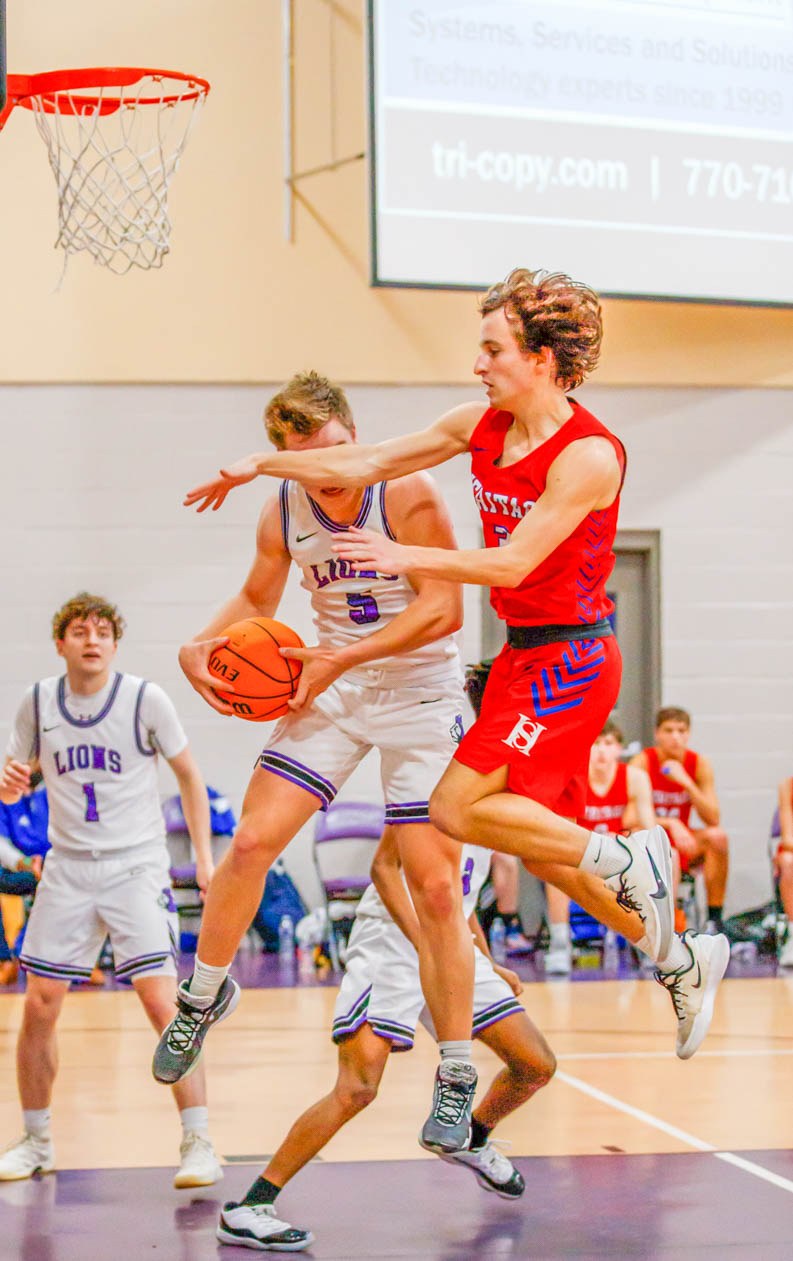 Josh Dallas fights Banks Coggin for a rebound.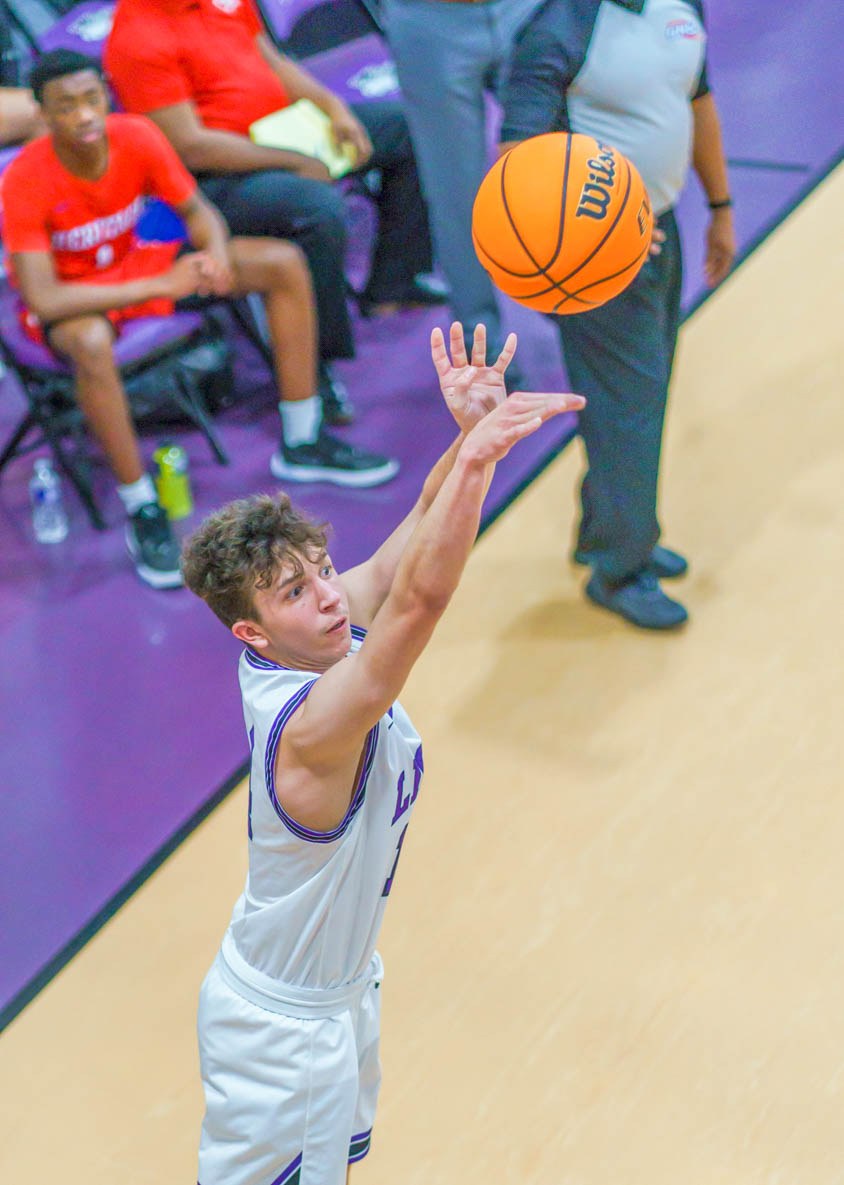 Senior Jackson Barnes with the jumper.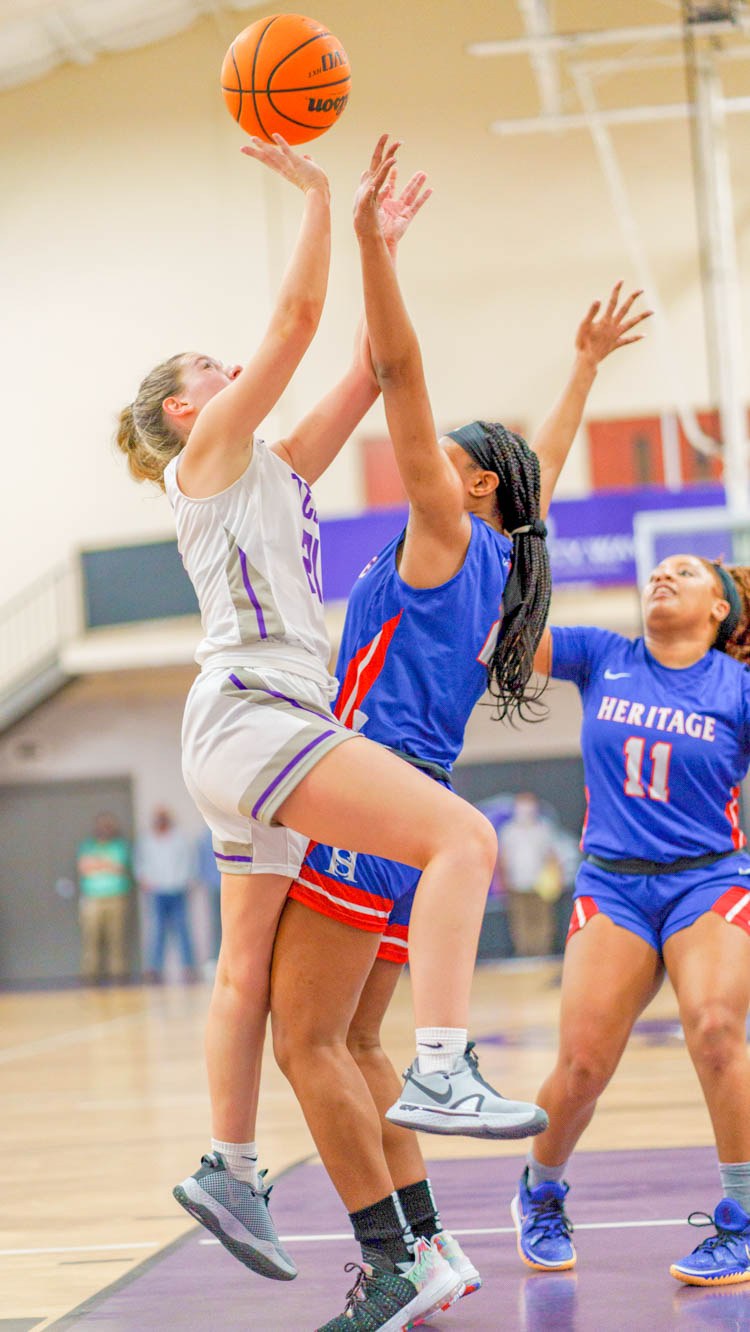 Senior Mattie McCracken goes to the rim with Quinn Wall defending.