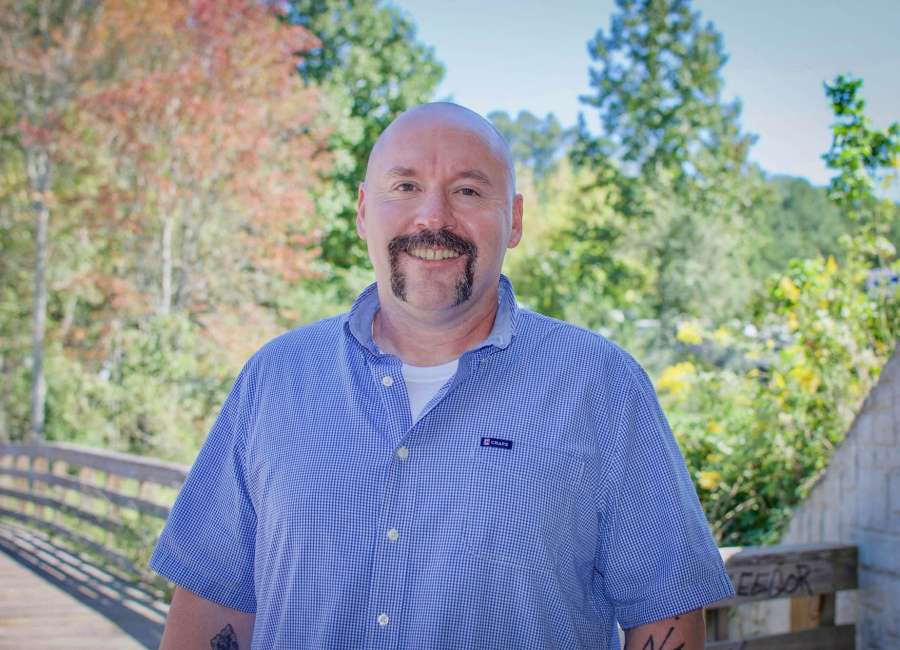 I don't have a very good memory most of the time.
I've come to terms with that. I'm good with faces but I'm ridiculously bad with names. I can't remember what I did three days ago. That sort of stuff.
Then there is Jan. 20, 2020. I woke up to a normal Monday morning. I was off that day, and it was MLK Day.
I was coming up to the office to work out in the gym we have on site. At the time, I was still clinging on to what little bit of hair I had going on at the time. As I was showering before I left the house, I accidentally put the conditioner in my hand before I put the shampoo.
I have OCD. Not the kind that means I'm organized – more like the kind that means one part of my brain tortures another part of my brain every second of every day. I knew I couldn't start my day having washed my hair with the conditioner in my hand before the shampoo, so I rinsed the conditioner off, then put shampoo, followed by conditioner. In the proper order, the way God intended.
As I was leaving the house, I made a quick little post on social media.
"If something bad happens to me today, (insert better half's name) put the shampoo and conditioner bottles in the wrong place."
Everyone who is friends with me on social media knows that I poke fun of the better half, I thought it was a funny post while also still kind of showing how my brain works.
I didn't think much of it after that. It wasn't the first time I'd had to wash perfectly good conditioner off my hand because I picked up the wrong bottle first.
I got to work and hit the gym. I hadn't been on the rower for more than two or three minutes when one of my brothers called my cell phone. That's not completely out of the norm, but we typically text, so it was rare enough for me to wonder why he was calling me so early.
When I picked up, he said; "You might want to get up to Ma's house. I think your father's dead." (His father too. It's just how we talk). My mother had called him and said she couldn't wake Pop up. This brother lived closest to them, so he was on the way.
He confirmed the bad news once he arrived at their house. By that time, I was en route to my house to tell my family, then head up to my parents' house.
Nothing has been the same since that day. And the one-year anniversary is fast approaching.
It's crazy how the human brain works. I can't remember what I ate for dinner last night, but I can remember the scenes from this particular day perfectly clearly. Right down to a silly post I made on social media.
Though I did delete that post very quickly that day. I never want to see it pop up on a memory timeline.
It wasn't the way anyone wants to start a new year. Unfortunately, 2020 was all downhill from there.
I don't know who I first heard say "There ain't no future in the past." I'll chalk it up to Waylon, because he's who I got most of my life lessons from.
Whoever put the phrase in my brain was correct though. It's 2021 now. We can be sad for 2020 or hopeful for 2021. Me and mine? We'll choose the latter.
***
Toby Nix is a local writer, guitarist and investigator with the Coweta County Sheriff's Office. He is the author of two books, "Columns I Wrote" and the newly released "A Book I Wrote." He can be reached at tobynix@yahoo.com