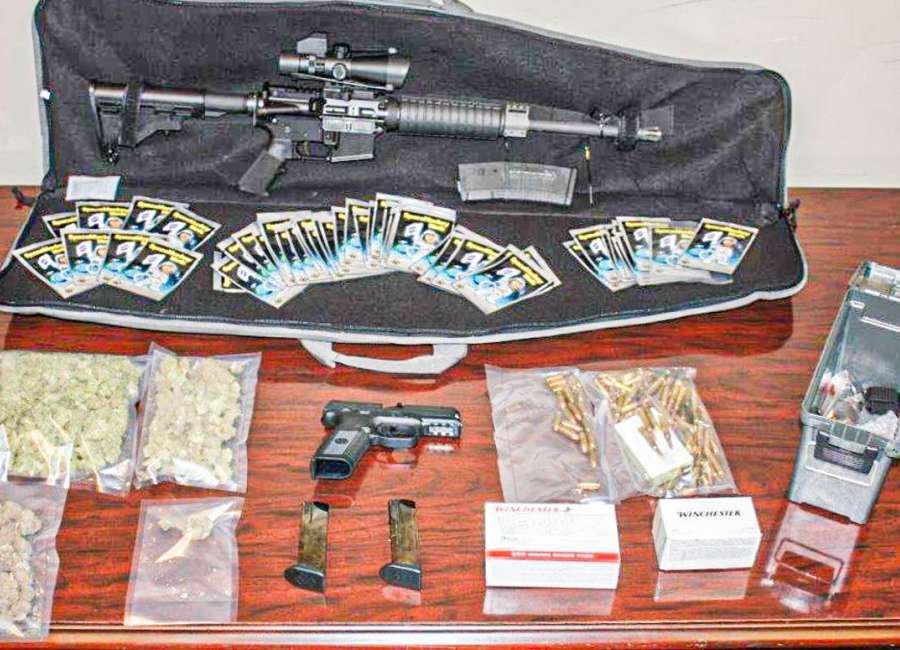 A Powder Springs man caught weaving now faces felony charges after marijuana and firearms were reportedly found in his car.

Marcelus Antonio Walker, 29, is charged with marijuana possession with intent to distribute, possession of drug-related objects, possession of a firearm during commission of crime and failure to maintain lane, according to jail reports.
The incident occurred last Friday evening when a deputy traveling east on Highway 16 spotted a GMC Yukon weaving out of its lane and nearly striking another vehicle head on. The deputy followed the car onto Wagers Mill Road where it stopped in the middle of the roadway, authorities said.
The driver, identified as Walker, said his weaving was the result of checking his phone for directions and told deputies he worked for ADT Home Security, according to the report. However, the deputy reportedly noticed an odor of marijuana coming from the vehicle and performed a search of the Yukon.
Inside, the deputy located a .40 caliber handgun under the driver's seat, along with a gray rifle bag containing an AR-15 rifle. Inside the center console, the deputy located a bag of suspected marijuana, according to the report.
A backpack containing 47 additional unused zip lock bags were located, along with 3 large mason jars filled with suspected marijuana and $540 in cash.
Walker was arrested and transported to the Coweta County Jail.