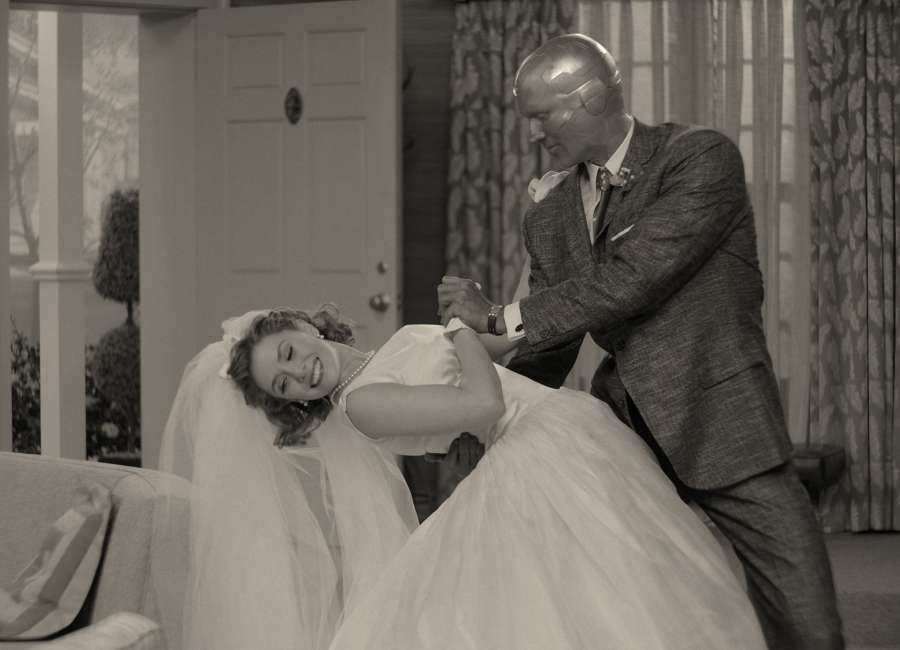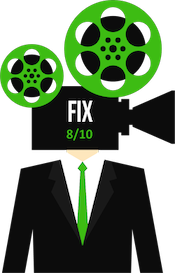 Review by Jonathan W. Hickman
Weird and potentially wonderful, Marvel's "WandaVision" is one of the strangest shows streaming this weekend.
Disney shared the first three episodes with critics. There will be nine in the first season; the first two premiered on the Disney+ streaming platform on Friday. And similar to "The Mandalorian," a new episode will drop every week through early March. It is good to see a commitment to appointment television eschewing the popular dump all episodes and binge approach popularized by other streamers.
In the first two episodes, "WandaVision" takes place in a whimsical universe that resembles classic black-and-white television shows (think "The Dick Van Dyke Show"). In the half-hour sitcom format, Wanda Maximoff, also known as the superhero the Scarlet Witch (Elizabeth Olsen), and her romantic partner, Vision (Paul Bettany), have decided to settle down. Vision gets a job, and Wanda becomes a happy homemaker.
But their idealized version of suburbia is off in so many tilted ways, starting with the show's strange laugh-track. A spirited neighbor named Agnes (the excellent Kathryn Hahn) insinuates herself into their lives, befriending Wanda and promising to show her the ropes. As Vision tries to adjust to the slow life of a human being (he is, after all, a walking computer), cracks in their world's facade develop. There's a sense that great danger lurks somewhere just beyond their reach.
Although I've only seen only three episodes, I'm hooked. Olsen and Bettany make one charming couple, and for the most part, they are permitted some light-hearted moments. While this series' opening delivers goofy laughs and superhero domesticity, there's enough teased about what might be mysteriously going on to draw in Marvel Cinematic Universe fans.
If this is the next stage in the MCU, it's a refreshing and unusual path. Hopefully, "WandaVision's" quirkiness will continue as we learn more about the characters and their fate.
A RottenTomatoes.com Tomatometer-approved critic, Jonathan W. Hickman is also an entertainment lawyer, college professor, novelist, and filmmaker. He's a member of the Atlanta Film Critics Circle, The Southeastern Film Critics Association, and the Georgia Film Critics Association. For more information about Jonathan visit: FilmProductionLaw.com or DailyFIlmFix.com