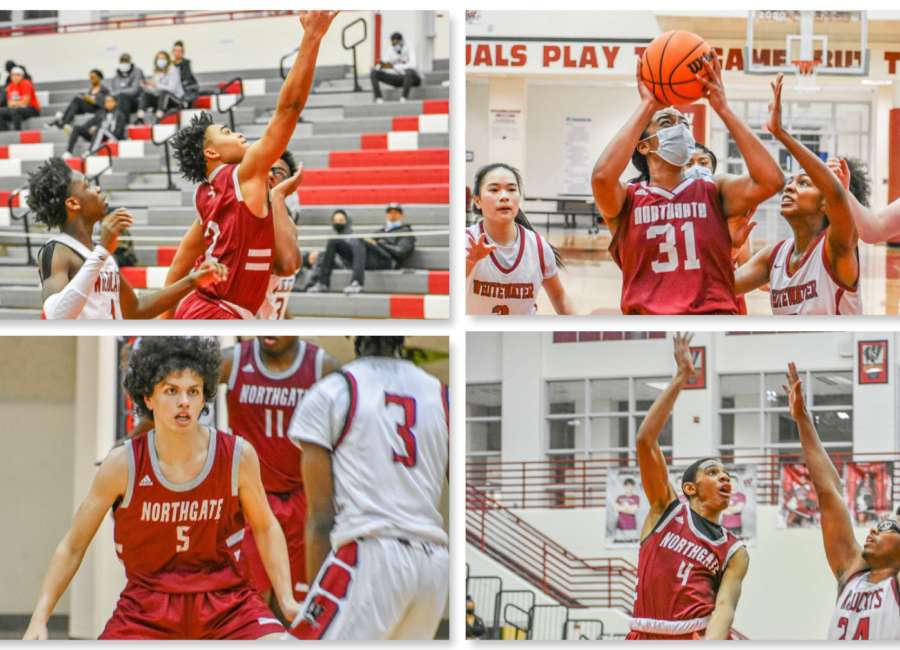 By ROB GRUBBS
(Fayetteville, Ga) – While it has not been the season the Northgate Vikings would have wanted, they continue to show grit and fight in each game on their schedule.
On Tuesday, they traveled to Whitewater High School to play the Wildcats in a Region 2-5A match-up. With a never give up attitude, the Vikings stayed close but fell 68-55.
The boys played a bit short-handed; they only dressed eight players for the contest. Josh Schumaker took over the offensive opportunities early. He scored seven of the Vikings 11 points in the first quarter.
While the Vikings lacked in depth, they did not lack in energy. They sprinted the floor and played tough defense to keep the game close. They had fallen behind by six late in the first half but got a big lift from Eli Fitzgerald when he made a three-pointer. The Vikings went into the locker room only down by four at 32-28.
The Wildcats made several runs in the third quarter that appeared to put the Vikings away, but that grit showed up and the Vikings would clamor back. Facing a 14-point deficit midway through the third quarter, Schumaker and Josh Orr made key baskets to pull back within ten.
The Wildcats started the fourth quarter on a 6-0 run and the Vikings could not catch up. Fitzgerald closed out Northgate's scoring with a basket in the final minute for the 68-55 final margin.
Kenny Orr led the Vikings with 21 points and Schumaker added 16. Senior Vincent Clark contributed six points, five rebounds and three steals and was active up and down the court.
For Whitewater, C.J. Sims and Brenden Coulter each had 16 points.
The girls' game had a similar theme. After falling behind, 21-2, the Lady Vikings spent the rest of the evening playing comeback. They held their own the rest of the evening but fell 58-34.
Briegh Totten led the Lady Vikings with 12 points. Bernadette Debondt had six while twins Jaylin and Jordyn Patterson each had five.
Both Viking teams will be back on the floor Saturday at home against Griffin.
Photo by Sandy Wisenbaker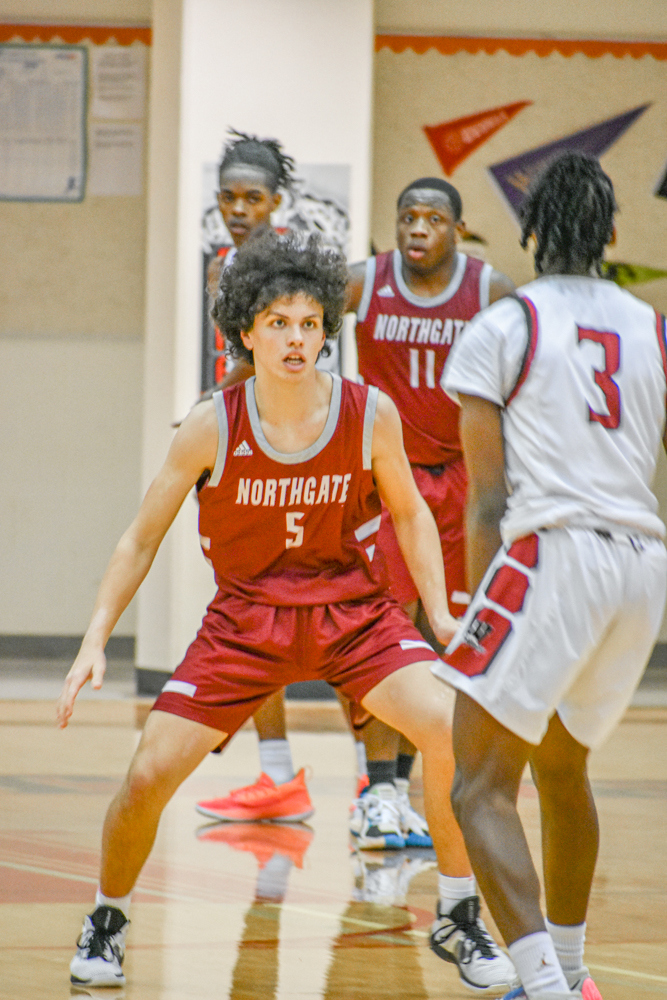 Defensive intensity at the top of the key from sophomore Dean Wisenbaker.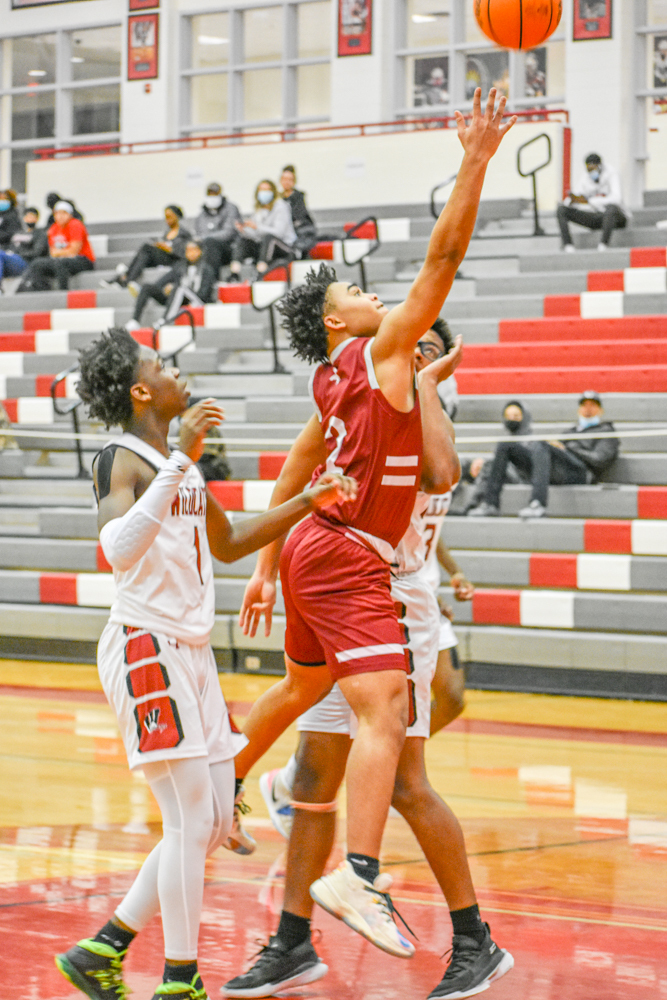 Kenny Orr with two of his game high 21 points for the Vikings.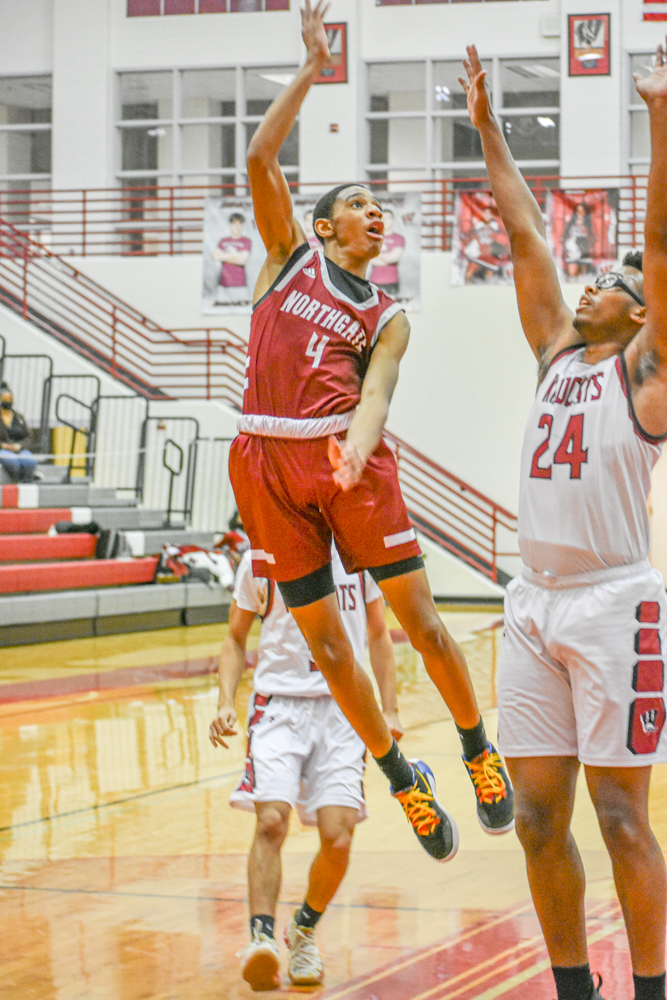 Junior Josh Schumaker uses his athleticism to score inside against Whitewater.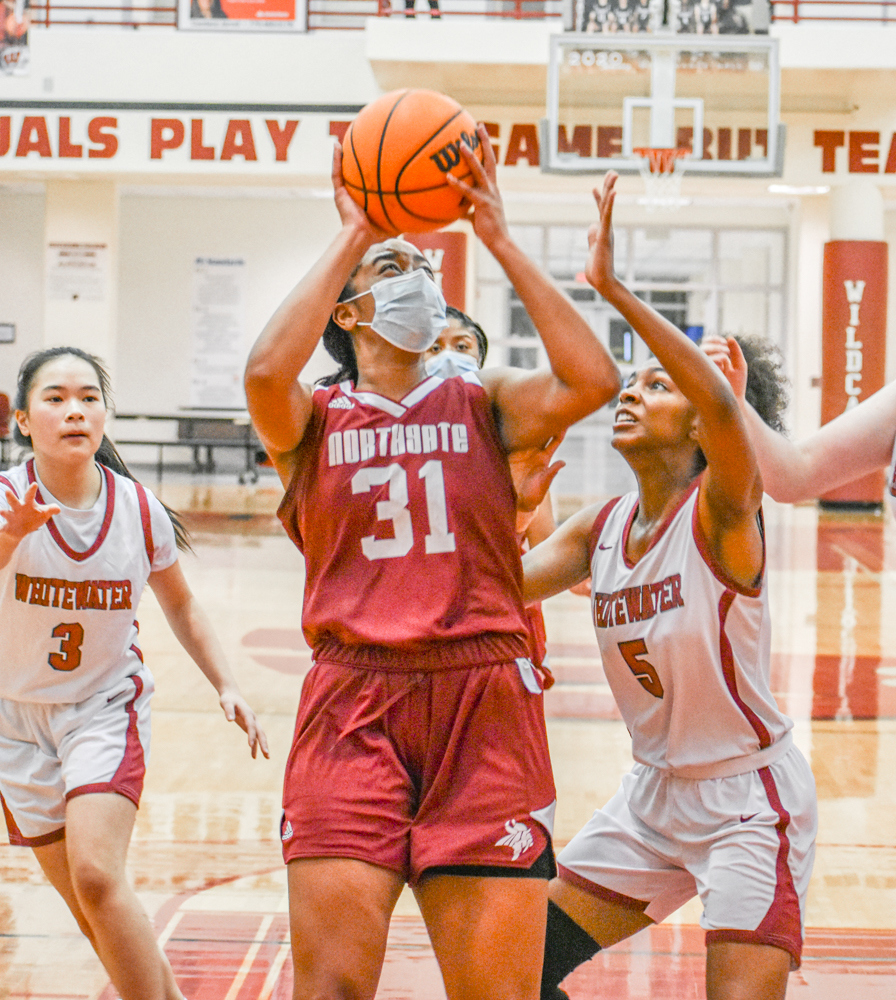 Twin sisters Jaylin and Jordyn Patterson both scored five points against Whitewater.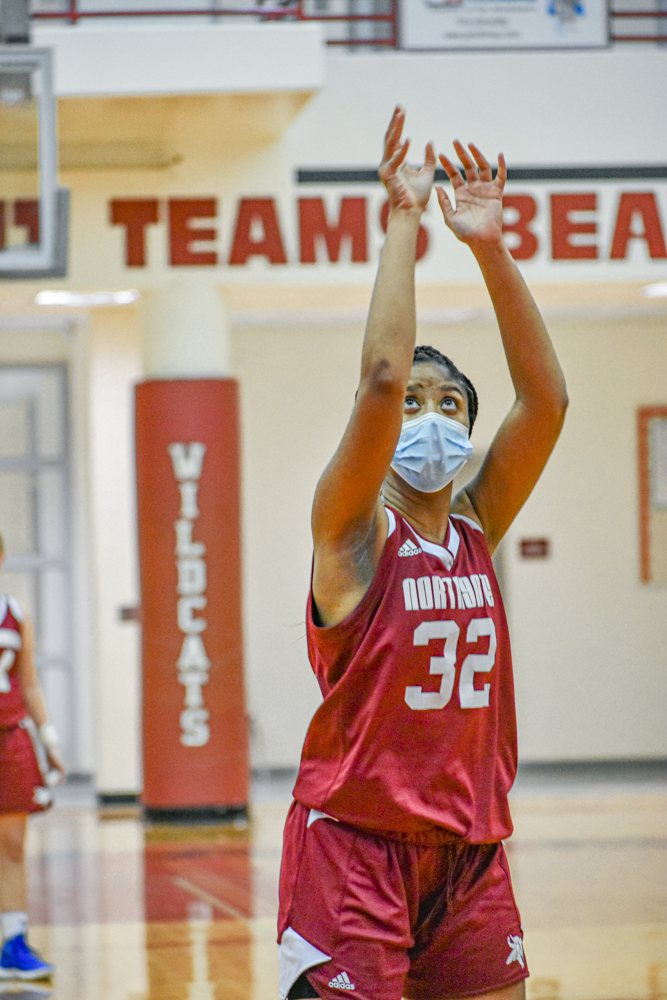 Twin sisters Jaylin and Jordyn Patterson both scored five points against Whitewater.