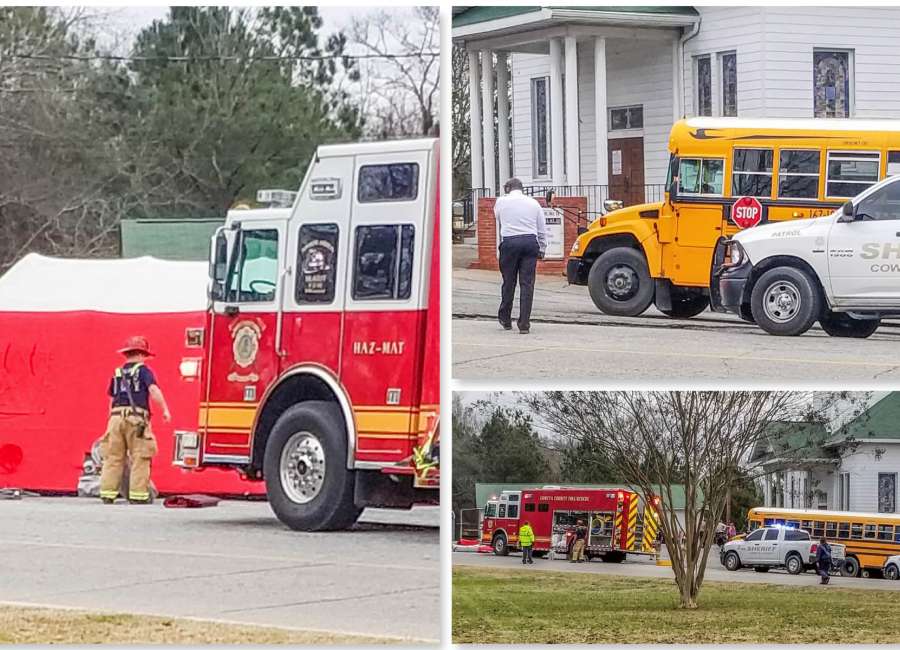 A mysterious white powder that forced the evacuation of a local school bus Tuesday has been identified.

Authorities determined a homemade stress ball toy containing a "starch substance," was the origin of the mysterious substance.
Around 3 p.m., an Arnco-Sargent Elementary student riding on bus 167-18 reportedly located the tail end of a balloon sticking out from a seat cushion.
The student pulled on the balloon, which burst open and spilled a white powdery substance across the seat, according to Dean Jackson, public information officer for the Coweta County School System.
The bus driver immediately pulled over in the parking lot of Arnco Baptist Church, evacuated the vehicle and alerted school transportation officials.
Crews from Coweta County Fire Rescue responded to the scene and established a hot zone for HAZMAT investigation. The driver and students were required to undergo a required wash inside a HAZMAT tent.
First responders tested the material on site Tuesday, but the results were indeterminate, according to Jackson.
It was then sent to a nearby testing facility where it was determined to be a starch substance, Jackson said.
The Coweta County emergency personnel who responded quickly were great," Jackson said. "The bus driver did the right thing, and the students did well. I think everyone's relieved to know it was harmless."