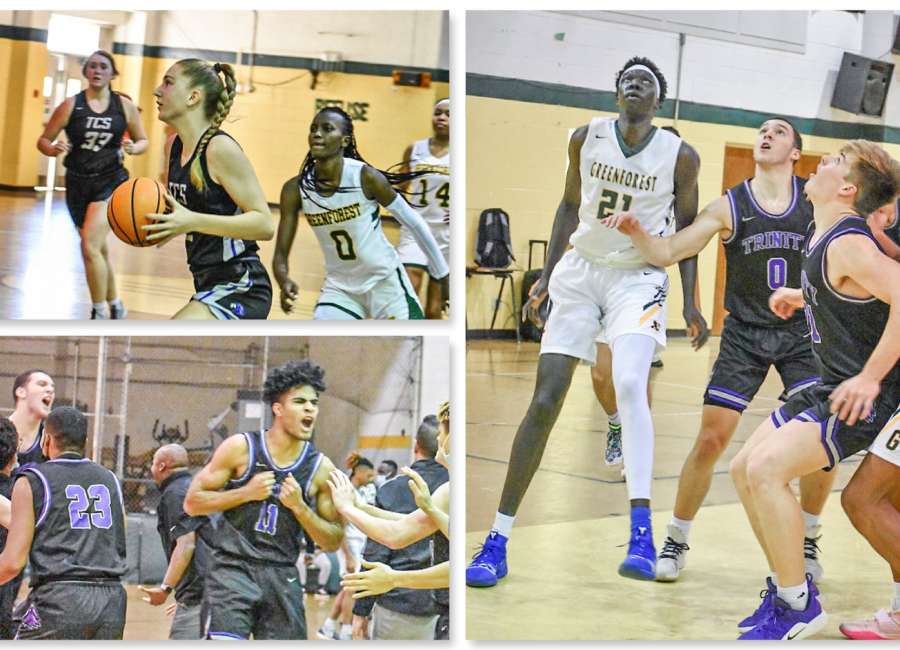 By ROB GRUBBS
The Trinity Christian Lions traveled to Decatur, Georgia, Saturday afternoon to take on the Greenforest Eagles.
It was going to be a tall task for the Lions as the Eagles had an extreme height advantage. They boast two 7-footers in the lineup, along with another that is 6-foot-5 — all taller than the Lions' entire roster.
What the Lions lacked in stature they made up in heart. After keeping the game close, they forced an overtime period where they outscored the Eagles 5-2 to pull out the 70-67 victory. The win improved them to 12-6 on the season and also moved them up to #5 in the latest Private 1A rankings.
When it came to athleticism and skill, the Lions had the advantage. Isaac Brito had multiple dunks, and Sami Pissis was lethal on both ends of the court. He had 24 points and played lockdown defense.
Brito added 22 points, and Michael Morge chipped in 13. It was the Lions' fourth win in a row since their roster was upgraded with the full complement of football players transitioning over.
Head Coach Joe Daniels and the Lady Lions played under equal circumstances. The Greenforest Lady Eagles had six players over 6 feet tall. It took a bit for Trinity to get accustomed to their size.
After going into the locker room at half down 20-12, the Lady Lions slowly chipped away, and with four minutes left in the game, they tied it up. Unfortunately, Greenforest scored the final eight points of the game to pull out the victory.
Ashlyn Settle led the Lady Lions with nine points, while Anna Denes had eight points and nine rebounds. Mattie McCracken had six points as well.
The loss left them at 9-7 for the season. Up next for the Lady Lions is another strong test, the Eagles Landing Christian Lady Charges (12-3) come to Trinity Christian for another classic rematch in their series.
Photo credit: Tammy McCracken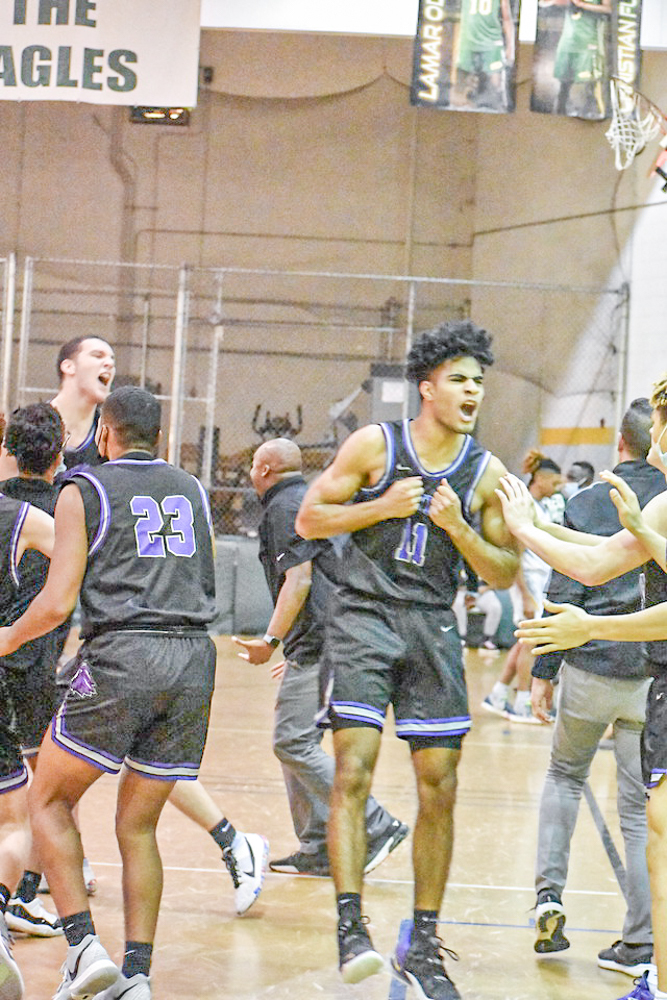 The Lions celebrate an emotional overtime win on the road.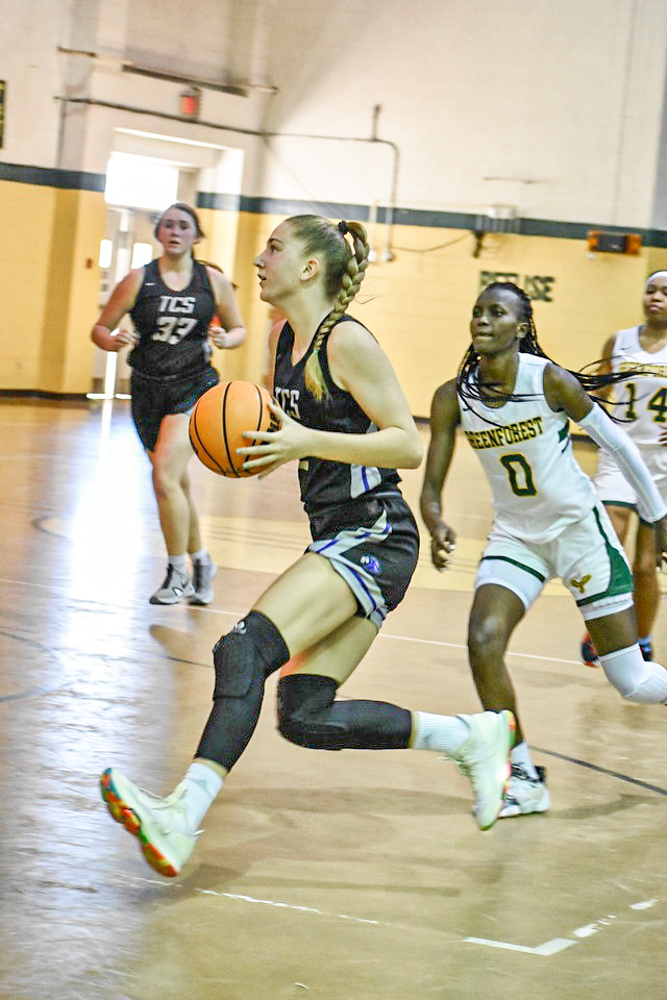 Anna Denes did not back from the tall Greenforest lineup, she led the Lady Lions with nine rebounds.
Sami Pissis and Joshua Dallas block out the 7-foot center for Greenforest Gai Atem (#21).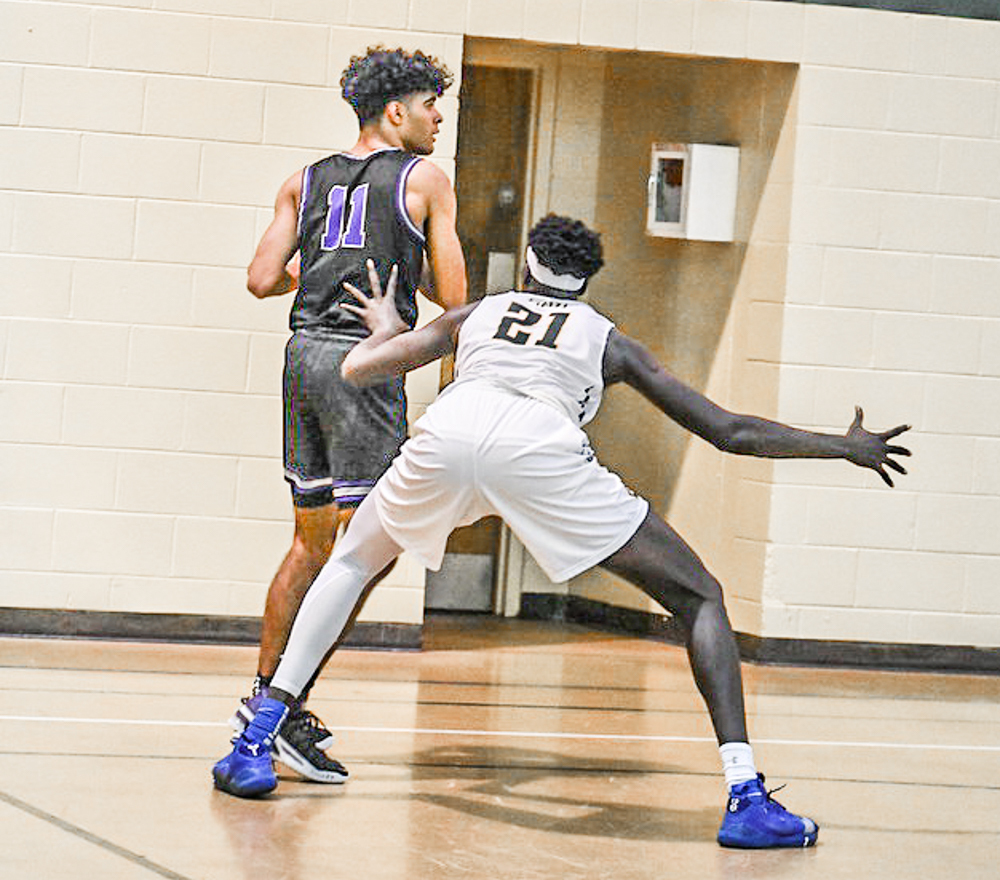 Isaac Brito had 22 points and several dunks against the tall middle of Greenforest.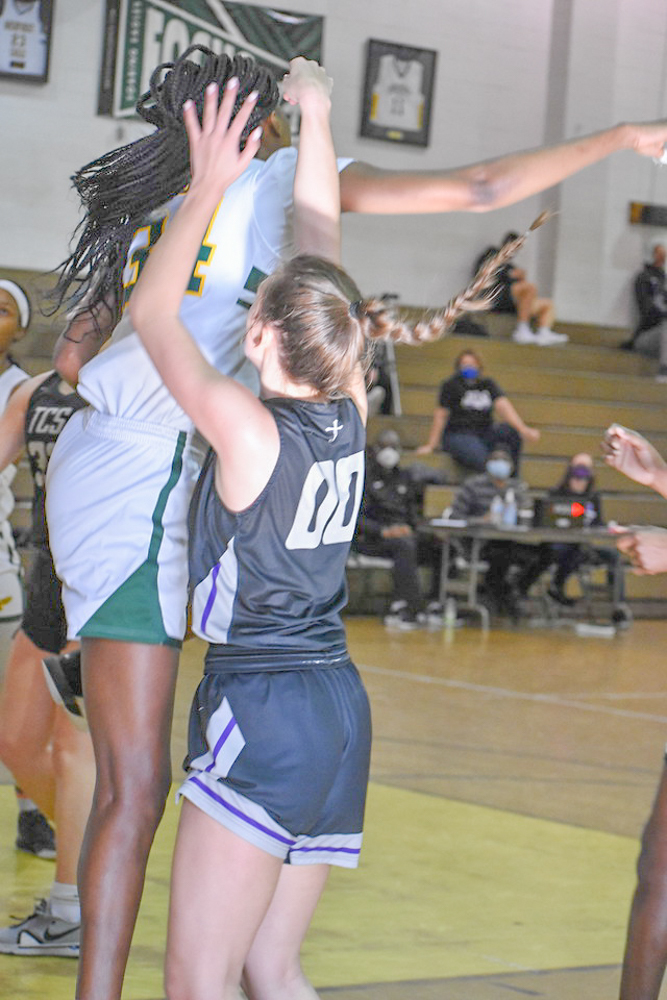 Madison Morge gets her shot off against the taller opponent.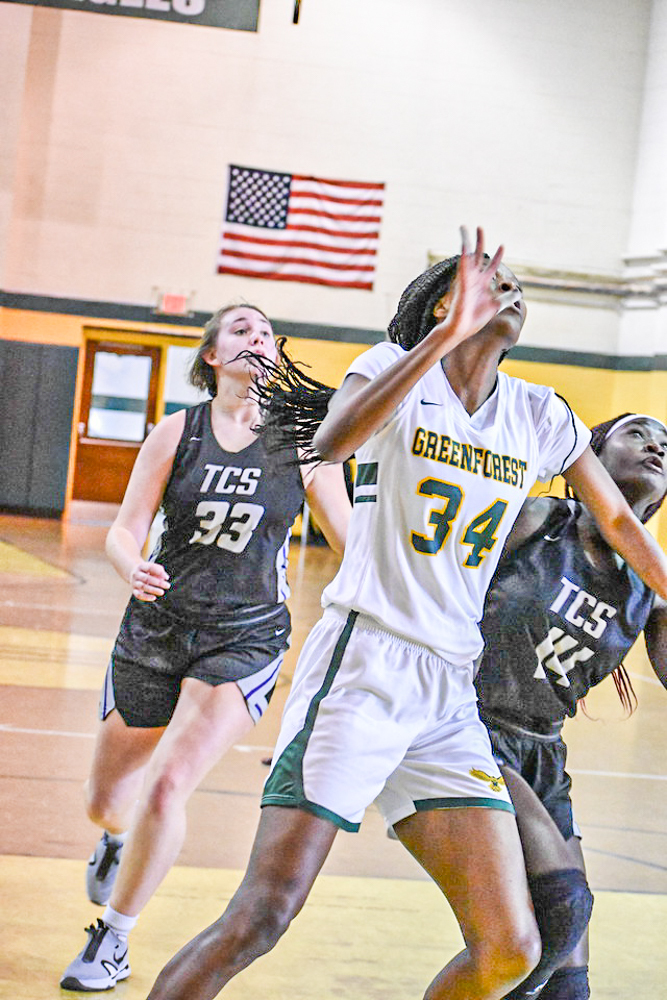 Kendall Wells (#33) and Aliyah Shaffer (#14) battled all night against Greenforest 6-foot-5 center Benie Lundu.