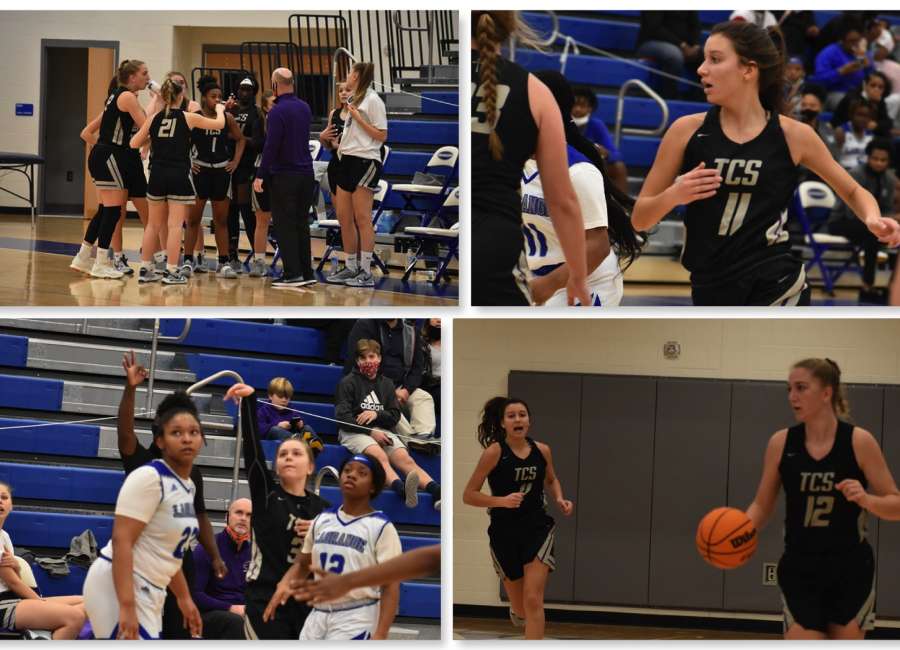 By ROB GRUBBS
For the Trinity Christian Lady Lions, a tough loss to Heard County on a Saturday in mid-December is fading in their rear-view mirror.
On Friday night, they traveled to LaGrange to face the Lady Grangers (1-7). Playing in the new LaGrange athletic facility, the Lady Lions cruised to a 48-25 victory, their fifth win in a row.
The new, start-of-the-art $15.5 million LaGrange facility that opened in September is first-class. It has seating on three sides, with a standing area included in the fourth. It replaced the prior LaGrange gym that had been in service since 1954.
For Lady Lions Head Coach Joe Daniels, it was a week of scheduling and rescheduling. Originally, Trinity Christian was supposed to be in Columbus Friday night playing St. Anne Pacelli in their region opener, but that was rescheduled over a week ago. A new team was lined up to play, but they backed out on Wednesday. Finally, the road trip to LaGrange was put in place.
Trinity Christian got off to an early lead, but LaGrange kept things with striking distance. The game was at 22-13 with just under six minutes left in the third quarter when Madison Morge drilled a three. From there, the Lady Lions outscored their opponent 23-12 the rest of the way.
Anna Denes led the way with 17 points and Morge added 16. Ashlyn Settle returned to the lineup from a December injury to score four.
Overall, the Lady Lions out-rebounded LaGrange 40 to 34 and had 11 assists to only one by the Lady Grangers.
For Coach Daniels, it was good to be back on the court. "It was our first game back after Christmas break, so it was nice to pull out a win, but we will need to continue to improve in some areas. Overall, we did some very good things, played confidently, and this team continues to play selfless basketball. Love this group."
The win improves Trinity Christian's record to 7-5 on the season. They will travel to Heritage to play the Lady Hawks on Friday night in their region opener.
Photo credit: Tammy McCracken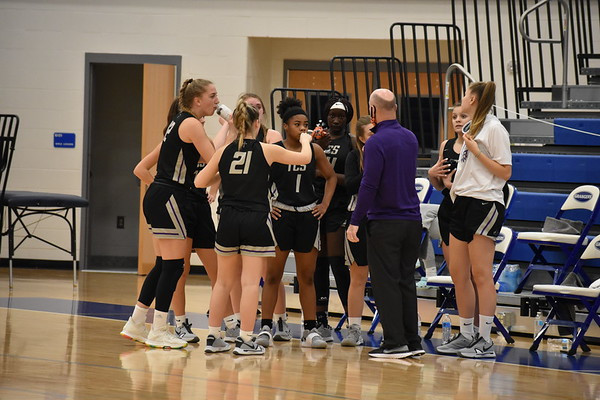 The Lady Lions won their 5th game in a row Friday night at LaGrange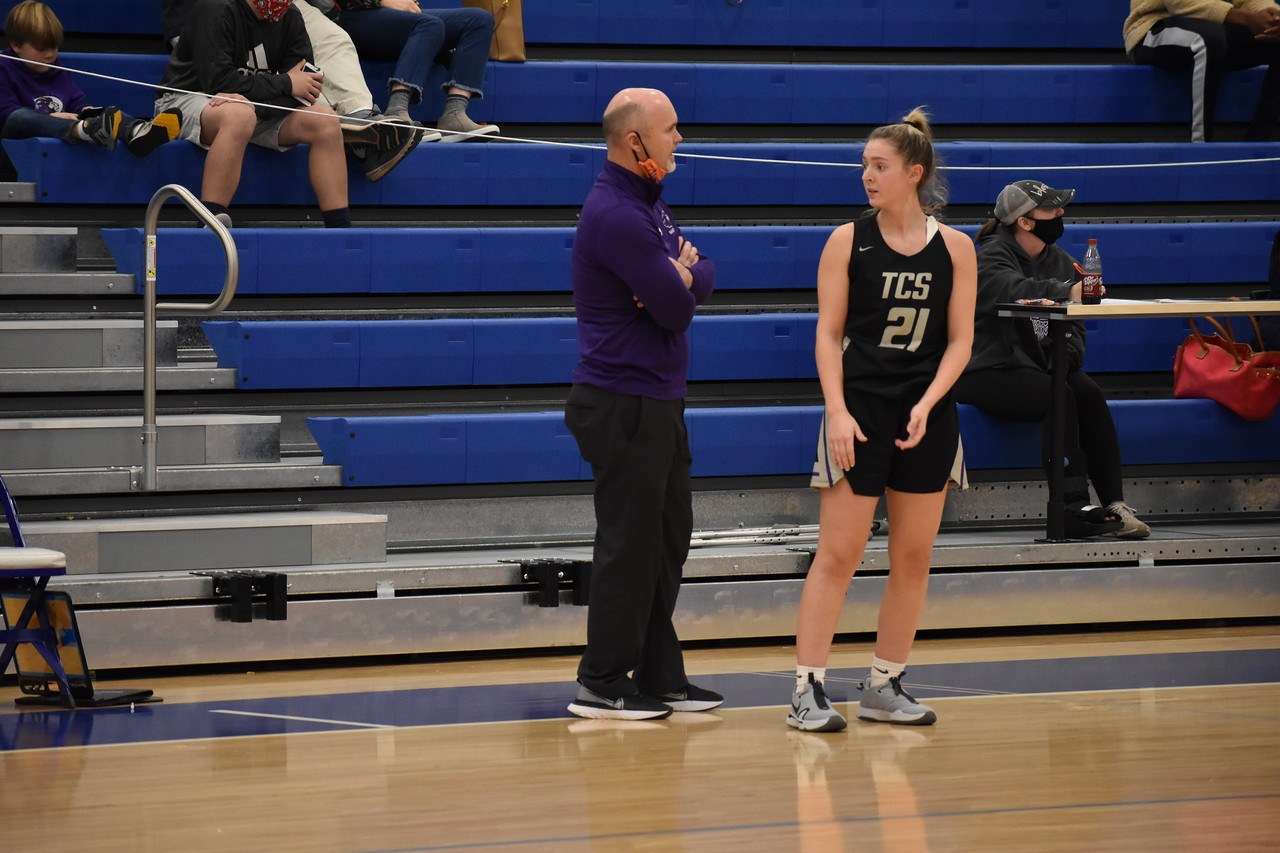 Trinity Christian Head Coach Joe Daniels conferring with senior Mattie McCracken.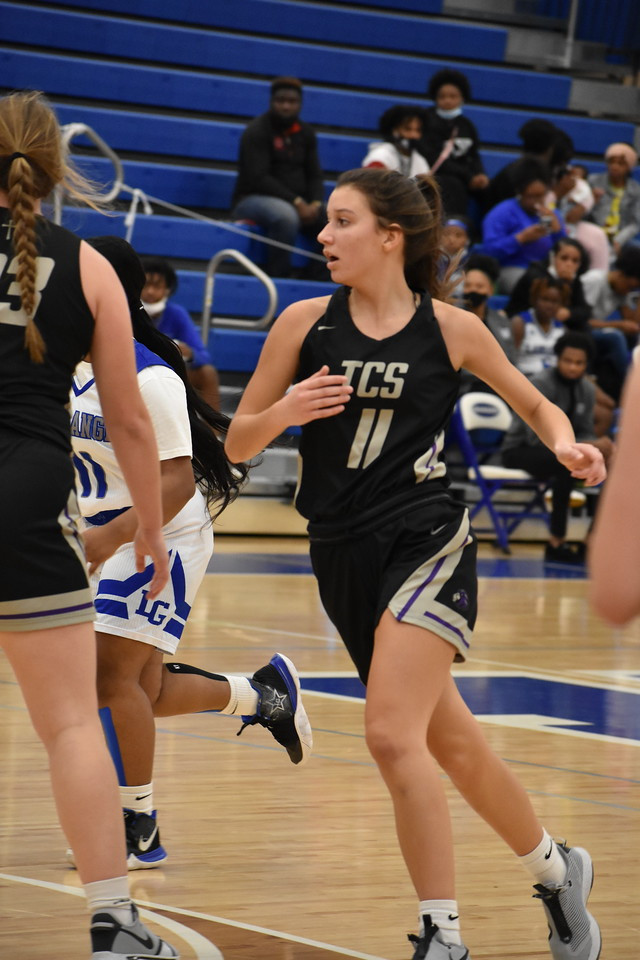 Ashlyn Settle returned to the Trinity Christian lineup to run the offense.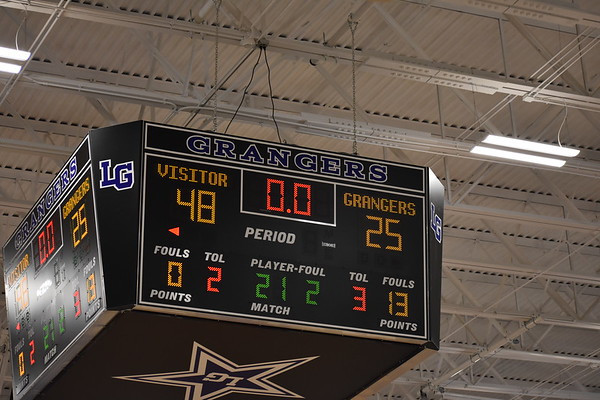 he new LaGrange facility has all the bells-and-whistles, including a NBA style scoreboard.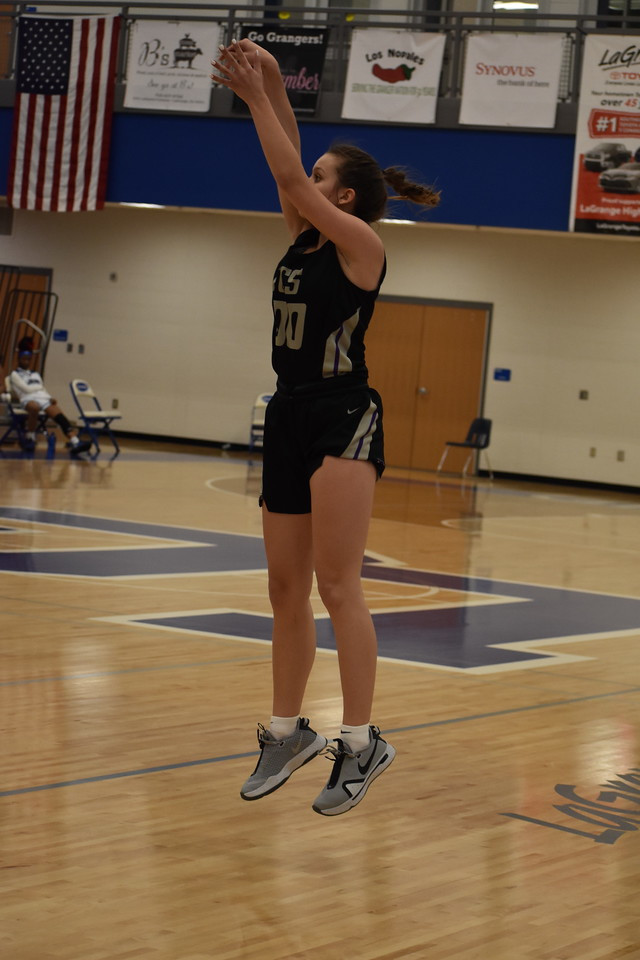 Madison Morge broke the game open in the third quarter with a three-pointer.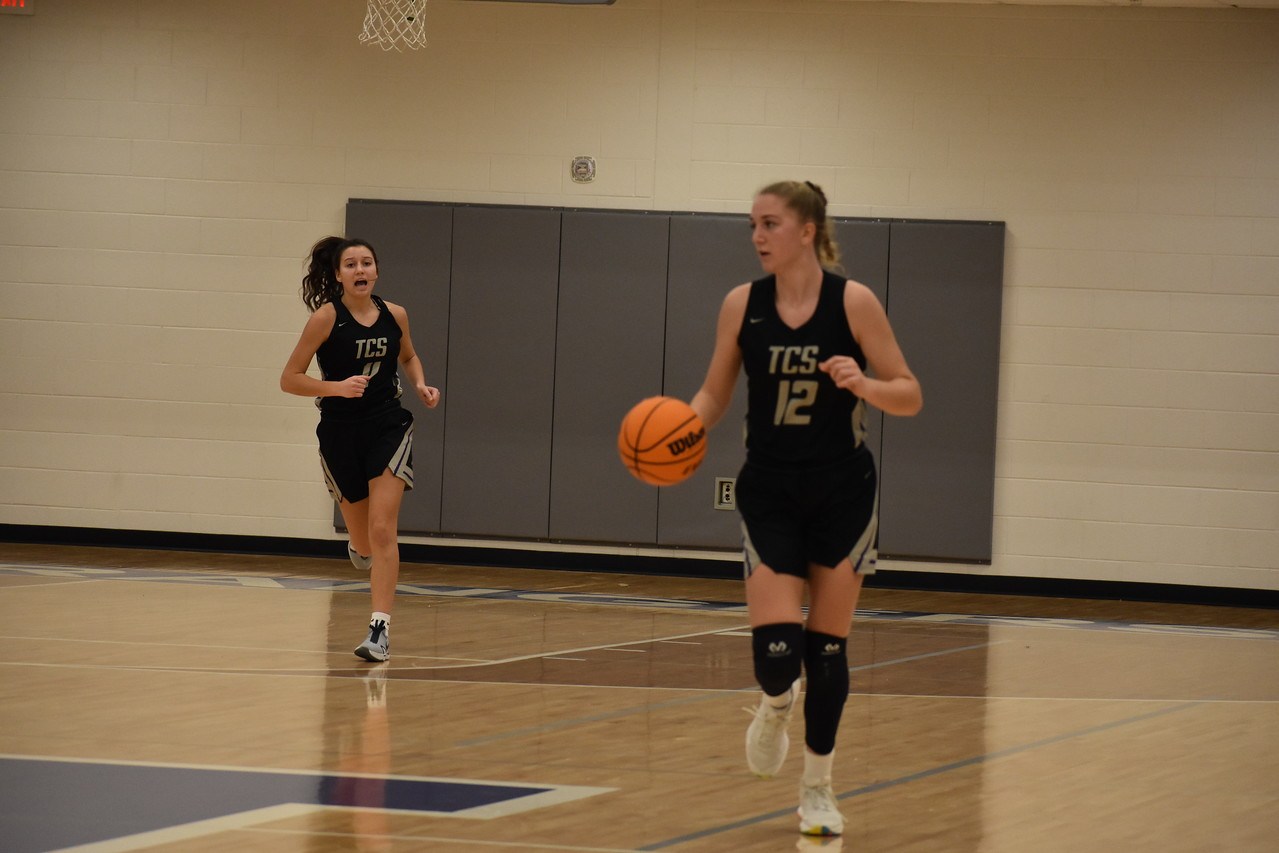 Anna Denes led the Lady Lions offense with 17 points.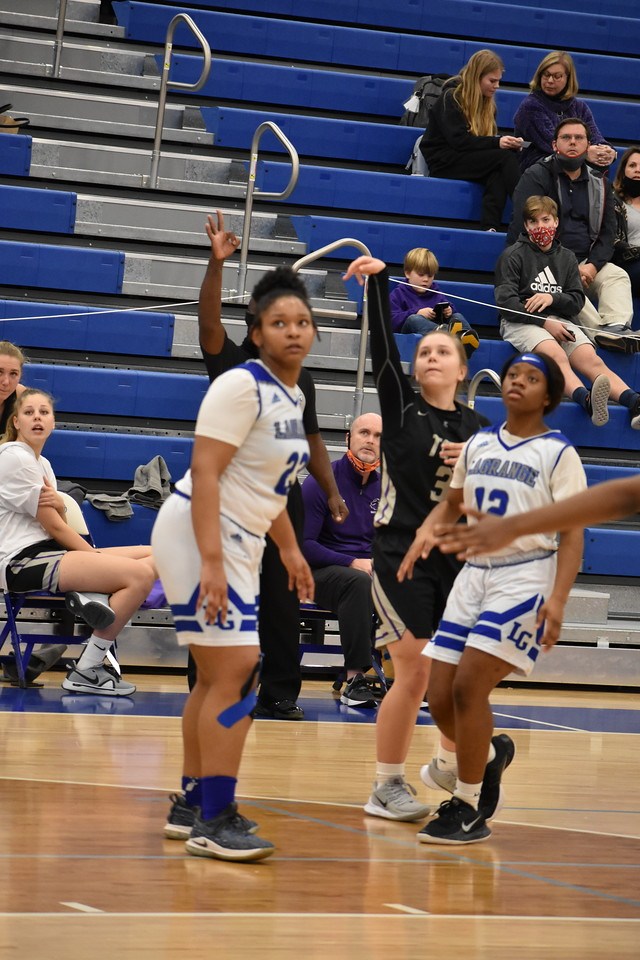 Madelyn Burgess shoots a three in the fourth quarter.