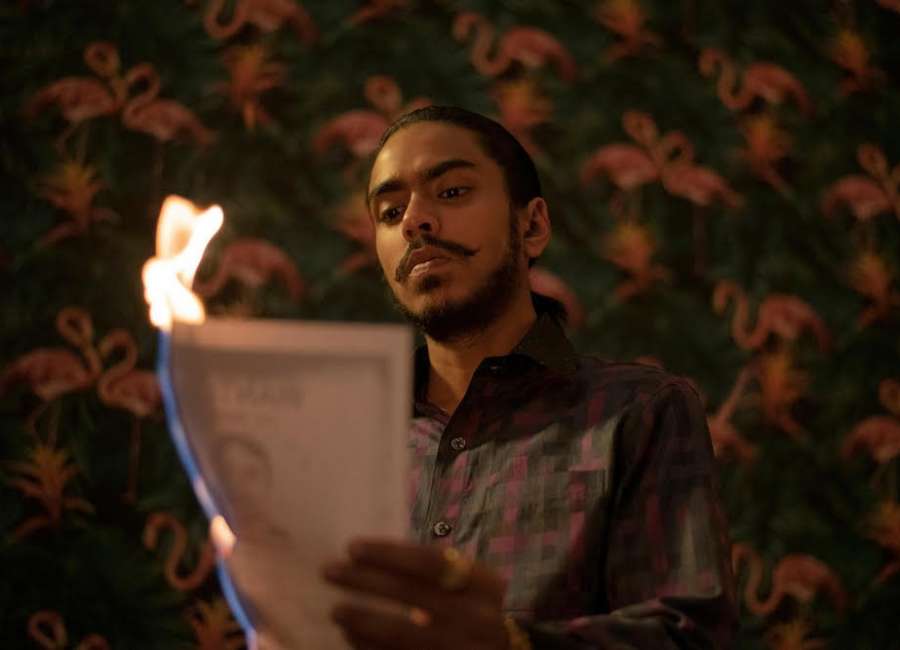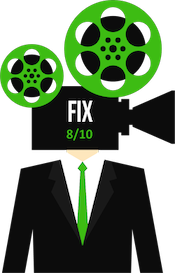 Review by Jonathan W. Hickman
Dubbed the anti-"Slumdog Millionaire," Netflix' "The White Tiger" gives us a far less romanticized view of life in India.
Based on the best-selling novel of the same name by Aravind Adiga, "The White Tiger" is the story of Balram (Adarsh Gourav), a poor villager with the ambition to rise from his oppressed caste.
When Balram learns to drive, he finds work as a chauffeur for a rich landlord. It's 2007, with the growth of mobile phones and the Internet, the country is experiencing substantial technological and social changes. Balram is not only held down by his economic position; his grandmother and brother expect him to help support the family. It's envisioned that he will be married in a typical arranged fashion. This future doesn't interest him; his gaze is more sweeping.
After moving to work as a driver, he discovers a world of opportunity. Quickly, Balram endears himself with Ashok (Rajkummar Rao), the American-educated son of his employer. While in the States, Ashok met and married Pinky (Priyanka Chopra Jonas), a flashy and outspoken beautiful young woman. Ashok has progressive ideas and attempts to treat Balram with a measure of respect, but Pinky appears more interested in material pursuits.
One night in Delhi, a terrible accident binds the three together. This unfortunate circumstance might be the jolt that Balram needs to escape what he solemnly describes as India's "Rooster Coop."
The caste and religious divisions of India are the subtexts upon which Balram's journey is mounted. From a posh, stylishly lit office, he narrates while typing a lengthy letter to a visiting Chinese dignitary. The Balram who deftly writes this revealing letter is not some lowly, naive villager, whose main skill was the possession of a driver's license. Through the letter-writing/narration device, we see Balram's tough education. Unlike the happy-ending delivered in 2009's best picture, "Slumdog Millionaire," "The White Tiger" is a far darker and grittier narrative.
The smiling Balram we initially meet as he takes driving lessons becomes a ruthless master of industry over the film's running time. It's a remarkable and credible transformation. The slightly built, petite, boyish Gourav handles these character changes both physically and emotionally. It's an affecting performance, and one that is ultimately not a depiction of a traditional hero, but, rather, of a cunning and conniving creature, the understandable by-product of the repressive time and place.
The metaphor posed by Balram in his writing is that of a rooster coop. He explains that like the roosters who wait without complaint as one-by-one they are slaughtered, India's poor wait calmly as they are exploited by the rich. Balram is determined not to become an ignorant rooster.
What separates Balram from petty criminals is his moral code. Once he travels from his village to the big city of Delhi with Ashok and Pinky, he's indoctrinated into the underground chauffeur world. The financial opportunities are there for the taking, but pitfalls abound. Thinking small is the ultimate defeat, whether it comes immediately or years in the future. Playing by the rules is the way to a penniless grave.
Finding the right balance requires some dangerous, painful decisions. And like the best film noir, "The White Tiger" gives us a protagonist drawn into darkness, unable completely to resist temptation. But where some allow depravity to overcome and destroy, Balram, raised in a simple village, with a strong grandmother at his back, seeks a way to manipulate the nefarious forces and lift his people.
It's oddly inspiring stuff, if also uncomfortably grim. To lighten the mood, writer/director Ramin Bahrani (see his excellent "Goodbye Solo" and "99 Homes") charts Balram's rise with a colorful sense of humor. The path to the dark side is fun while it lasts.
***
A RottenTomatoes.com Tomatometer-approved critic, Jonathan W. Hickman is also an entertainment lawyer, college professor, novelist, and filmmaker. He's a member of the Atlanta Film Critics Circle, The Southeastern Film Critics Association, and the Georgia Film Critics Association. For more information about Jonathan visit: FilmProductionLaw.com or DailyFIlmFix.com