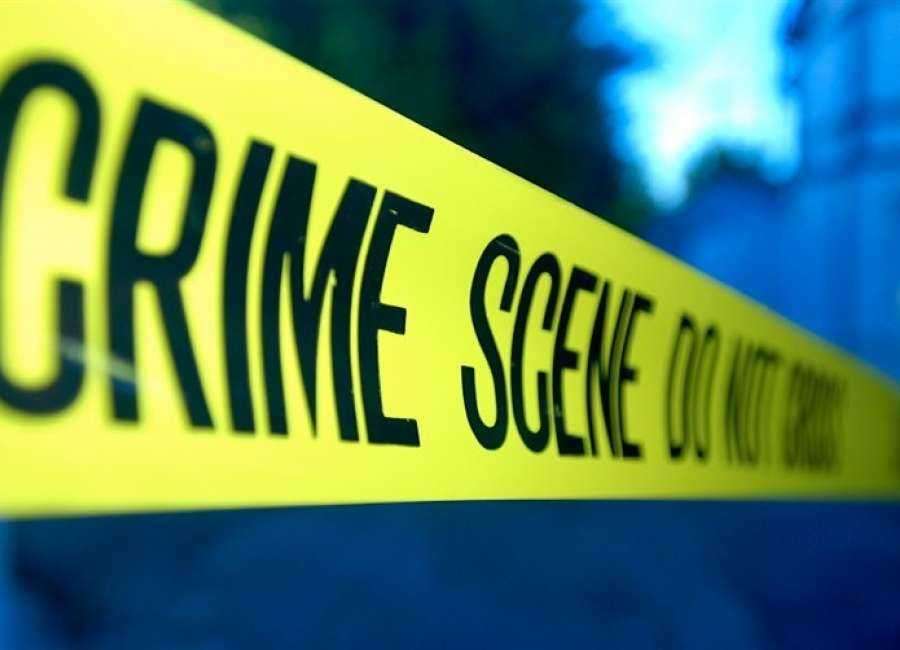 Note to Readers: Information presented here is obtained from the city police and sheriff's offices. Individuals listed in reports who have been charged with a crime have not been proven guilty in court.
A Knoxville woman was arrested after reportedly being naked in a local gas station.
On Jan. 1, deputies responded to the BP Greenway at 1389 S. Highway 29 in reference to a disorderly conduct call. Inside the store, the woman was seen without pants or underwear, according to the police report.
Deputies requested the woman put on clothes due to several adults and children being inside the business. The woman was placed under arrest and began using profanity.
The woman began to slam her head against the patrol car and refused to provide deputies with her name and date of birth.
While being booked at the jail, investigators located a syringe inside her sweatshirt pocket, which contained suspected narcotics. A field test indicated the substance was methamphetamine, according to the police report.
***
A Peachtree City man was arrested because he couldn't stay away from a local church.
On New Year's Eve, deputies responded to Cornerstone Methodist Church at 2956 Highway 154 after the pastor spotted a man smoking and drinking behind the church. It was later discovered the man had been issued a criminal trespass warning from the church.
The man was taken into custody and charged with criminal trespass.
***
A Jonesboro woman was arrested for public drunkenness after refusing to cooperate with the police.
On Jan. 2, police responded to the area of Cycle City on Millard Farmer Industrial Boulevard for a report of a suspicious person near the building. Police reportedly saw a subject dressed in black with a hoodie covering their face and attempted to leave when police arrived.
The woman failed to produce an identification card and said she had amenesia. The woman attempted to grab her bags and leave, but was detained by police.
The woman began yelling and cursing and was arrested for public drunkenness.
***
Three men were arrested after riding in a stolen car and possessing fake credit cards.
On Dec. 29, a deputy on patrol received a hit from a tag reader on the Bullsboro on-ramp about a stolen car. While attempting to perform a traffic stop on the car, the deputy reportedly saw a bag of marijuana thrown from the car.
After making contact with the three occupants, the deputy cuffed the men and performed a search of the car where several fake credit/debit cards were found, along with marijuana in the back seat, according to the police report.
The driver told deputies the car belonged to "his people" and didn't know it was a stolen rental car. The men were transported to the Coweta County Jail where they were charged with receiving stolen property, littering and tampering with evidence.
***
A suspected drunk driver was arrested after leading deputies on a high-speed chase.
Deputies observed a silver Chrysler traveling westbound on Highway 34 and attempted a traffic stop. The car failed to stop and continued through the areas of Amlajack Boulevard, Bledsoe Road and eastbound on Highway 34, reaching speeds 115 mph, according to the police report.
The car was spotted crossing double yellow lines on Highway 29 and then on Cedar Creek Road, along with traveling through Timberidge Drive and Brittain Way. A deputy performed a PIT maneuver on the car around the 2900 block of Highway 29, which disabled the car. The driver fled on foot but was caught after attempting to climb a fence but was captured when a stun gun was used by the deputy.
The driver, identified as Adam Eugene Wadsworth, was arrested and transported to Piedmont Newnan Hospital for a blood draw and then booked in the Coweta County Jail.
Wadsworth, 31, was charged with obstruction of officers, fleeing/attempting to elude police, defective equipment, running a red light, speeding, reckless driving, failure to maintain lane, headlights required, DUI and open container.
***
A man wanted by the Michigan Department of Corrections was arrested after deputies responded to a call regarding a dispute.
The caller told police a male and female were in a physical dispute in the area of Sweetbriar Court in Sharpsburg.
The man, identified as Sean Michael Hawes, reportedly gave police a fake name and said he was suffering from chest pains. He requested to be taken to the hospital, but after arriving at Piedmont Newnan, the man jumped out of the ambulance and ran.
Hawes, 34, was later captured and charged with giving a false name to police and being a fugitive from justice.
***
On Dec. 29, deputies responded to a suspicious person call at the Domino's on Baker Road.
Deputies spoke with Joshua Heath, who was in possession of a hatchet and marijuana, according to the police report.
During a search of Heath, deputies reportedly located a wallet containing the credit card, debit card and food stamp card of another individual.
The victim was contacted and confirmed his wallet, which also contained $477 in cash, was lost Sunday near the Metro Petro on East Highway 34.
Heath said he found the wallet Monday but made no attempts to return it to the owner, the report said.
Heath, 31, was charged with theft of lost or mislaid property and marijuana possession.