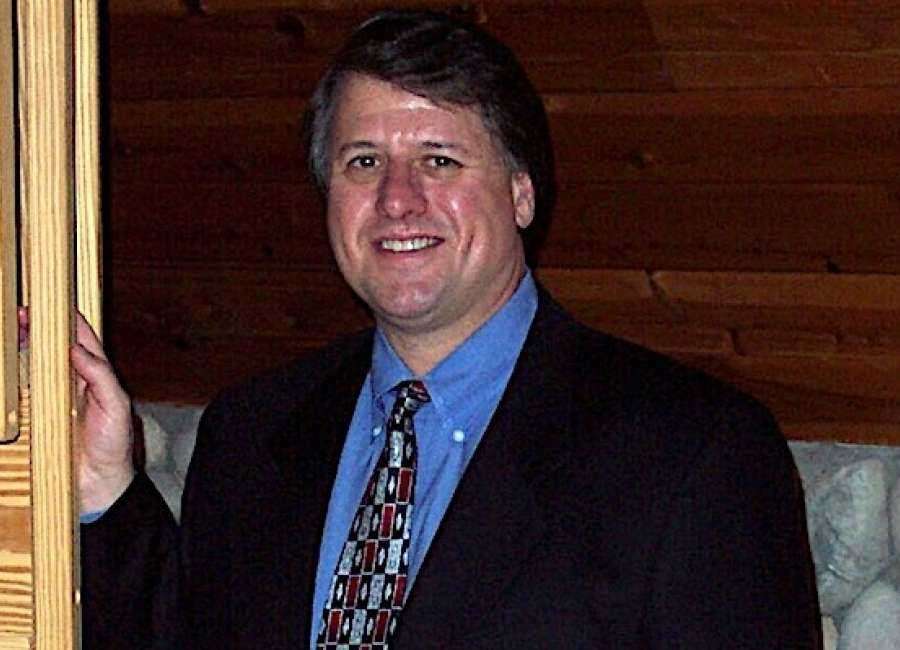 On a day that will live in infamy (January 6, 2021), an angry mob of white terrorists attacked Congress while it was meeting to carry out its Constitutional duties to certify election results provided by the 50 states. This armed lynch mob, carrying ties to bind any legislators they caught, came within a hair's breadth of causing bodily harm to elected lawmakers of both parties.
The actions of the Washington, D.C. Capital Police management were incompetent, ineffective, short sighted, racist, and abominable. Just as the actions of most of the individual law enforcement officers were commendable, especially those injured and murdered by the fanatical rabble invading the halls of Congress.
But this op-ed will focus on the broader question of home-grown white supremacy movements, a major force behind the invasion of the Capital. Last summer, the Southern Poverty Law Center (SPLC) issued a report entitled "CONFRONT THE MAINSTREAMING OF WHITE NATIONALISM AND EXTREMISM."
As stated in the document, white nationalism is on the rise. These extremists gathered last year at counterdemonstrations to confront peaceful Black Lives Matter protesters. Sometimes, the white extremists were very violent.
The best-known instance of this happening is the Kenosha, WI. incident whereby a 17-year-old boy was provided with a semi-automatic rifle by his mother and brought across state-lines from Illinois to Kenosha. He then joined up with other right-wing "militias" already there. He proceeded to murder two apparently unarmed protesters and injure a third. Amazingly, he was then permitted by police to leave and to go back to Illinois, without being detained at all.
Both the SPLC and the Department of Homeland Security keep data on these white right-wing extremist groups. Both indicate that the threat is rising… in my opinion, clearly encouraged by Donald Trump as shown on 1-6. If Capital Police management and others in law enforcement will review the data, maybe it will help to open their eyes in the future to white power attacks on democracy.
Most Americans are concerned with rising racism and believe it is a negative part of American society. This view is especially prevalent in the black community, with 83% thinking that "racism is built into the American economy, government, and educational systems" (https://www.ipsos.com/en-us/news-polls/npr-racial-inequality-issues).
That fact is one of the reasons Biden was elected. It is also a primary factor behind Raphael Warnock, a black minister, and Jon Ossoff, a Jew, defeating their opponents. Former Senators Perdue and Loeffler both ran overtly bigoted campaigns, causing Georgia to become a blue state.
The elections are over; our nation will now need to learn and heal. The SPLC report outlines several recommendations:
*Form a "national truth, racial healing and transformation commission to examine the (US) history of white supremacy and structural racism."
*Enact laws to protect the independence of federal governmental agency's Inspectors Generals who were subjected to immense political pressure during the Trump Presidency.
*Close "loopholes that allow discriminatory policing."
*Require better Federal collection regarding extremists and hate crime data.
*Teach our public-school children about the origins and impact of racism on America.
These recommendations are a good start towards changing our culture of ingrained institutional racism. But changing attitudes is a long and involved process, especially when one side has a network of advocacy media provoking these bigoted attitudes.
For example, the calculated, cynical response of one right-wing media outlet (Western Journal, 1-8-21) to the armed insurrection was to run a weird column about a black judge's white wife entitled, "Leftists Target Justice Thomas After Wife's Alleged Posts on Capitol Protest."
To even give this topic (i.e., progressives simply commenting on Ginni Thomas' disgusting Facebook support of the insurrection) any exposure at all, while virtually ignoring the anarchists assaulting the cradle of freedom, is astounding. But that is the state of the "captured" media that exist only to spread conspiracy theories and neo-fascist propaganda.
My friends are mostly conservatives; they are older and white, so not a surprise. The difficulty our nation faces is that these right-wing outlets are the only news sources for a large segment of our white population, like my friends. And it's getting worse. I had one close friend tell me that Fox has become too liberal, so he watches Newsmax. That about sums up the crisis we are facing.
Jack Bernard was formerly SVP of a national healthcare corporation and the first Director of Health Planning for GA. He was Chairman of the Jasper County GA GOP. He's now Vice Chairman of a Board of Health in Fayette County, a suburb of Atlanta.