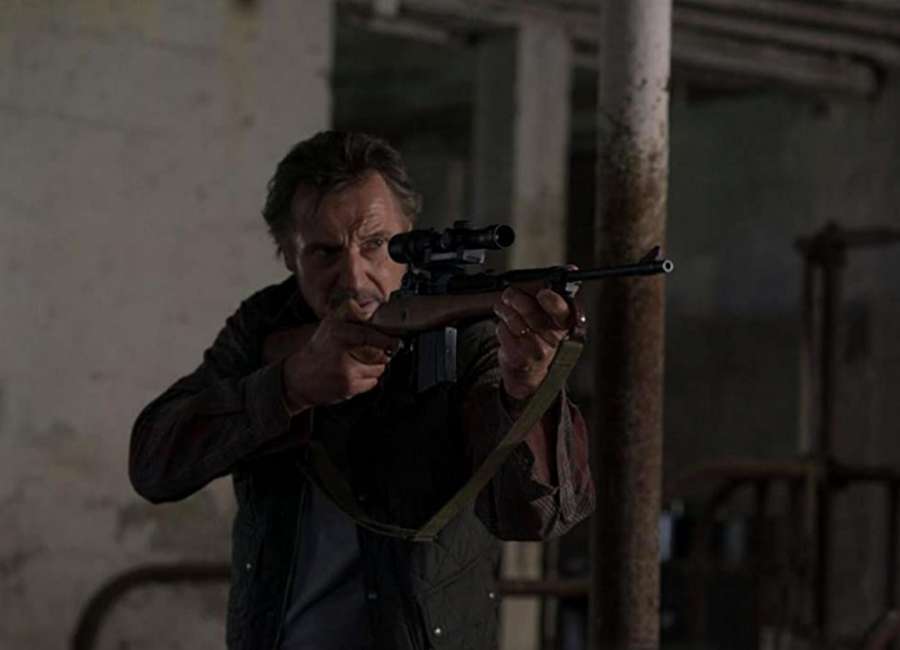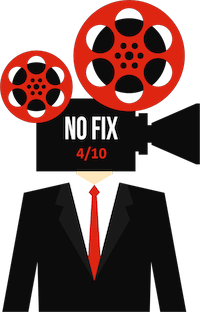 Review by Jonathan W. Hickman
Liam Neeson is trending in the wrong direction.

In October of last year, I reviewed the tall, distinguished, Oscar-nominated Irish actor in a film called "Honest Thief." In that one, he played a retired Marine and a master thief who does battle with murderous crooked cops. In this weekend's "The Marksman," he once again plays a retired Marine forced to take the law into his own hands against a ruthless drug cartel. It's more and less of the same this time around.
In "The Marksman," Neeson plays a widower rancher named Jim. His arid ranch is along the U.S.-Mexico border, and he frequently alerts border patrol about people illegally crossing over. One day, he happens upon a young boy named Miguel (Jacob Perez) and his mother, Rosa (Teresa Ruiz). They flee from members of a drug cartel led by the just plain ugly Mauricio (Juan Pablo Raba).
Following an awkward shootout, Jim flees with Rosa and Miguel. Jim's "marksman" skills manage to take down a couple of his attackers, including Mauricio's brother. But Rosa is mortally wounded in the firefight. Naturally, his two passengers carry with them a backpack full of cash, and Jim immediately sees this as an opportunity to save his ranch from foreclosure. But because Jim is a good guy and a decorated combat Marine, he decides to honor Rosa's dying wish and take Miguel to his family in Chicago.
Meanwhile, Mauricio, hellbent on avenging his brother's death, crosses the border and pursues Jim and Miguel as they take Route 66 to their final destination. The cat-and-mouse road trip is equal parts boring and ridiculous, as Mauricio and his boys manage to track their prey often with remarkable precision.
Going into "The Marksman," I had a couple of questions:
1. Why is this film called "The Marksman?" and
2. Can Neeson lift the material?
After watching this movie, I'm still not clear why it's called "The Marksman." From the title, I expected Jim to be known for his shooting skills. But, other than the man carrying around a rifle with a scope, there's no reference to his marksmanship. The movie was originally titled "The Minuteman," which would have been a better title given the broad references to immigration issues.
Neeson is undeniably effective in any role, but there's little he could have done to elevate this poorly conceived, one-note narrative. "The Marksman" is directed and co-written by Robert Lorenz. He has three Oscar nominations for producing with Clint Eastwood on 2004's "Mystic River," 2007's "Letters from Iwo Jima" and in 2015 for "American Sniper."
Few would argue that Lorenz is an accomplished producer. And it's because of his successful background that you wonder what went wrong with "The Marksman?"
In Neeson, Lorenz had an actor with a built-in audience that appreciated his sometimes clumsy, everyman charisma. And in the story, there was the potential to say something meaningful about the ongoing immigration crisis. Finally, by making a road picture that took his characters from Arizona to Illinois, partially along Route 66, there was an opportunity to show viewers a bit of the countryside.
Sadly, Lorenz and his other two writers, Chris Charles and Danny Kravitz, have little interest in anything aside from rushing Mauricio and Jim together in a pitched battle at a random location. The trip itself doesn't have much life to it, as we get little context of where Jim and Miguel are, aside from the offhand reference to a map.
Where's the world's second largest rocking chair, the whale of Catoosa, Cadillac Ranch, the Blue Swallow Motel or even an artful shot of the painted Route 66 sign on the road? Maybe I missed something, but Googling things to see along Route 66 is more entertaining than "The Marksman."
What's frustrating is that had the film taken more advantage of classic American locations, the relationship between Miguel and Jim could have ripened into something more meaningful. Jim, who risked his life on the battlefield, could have waxed poetic about his country and expressed compassion for the little boy, pulled across the border against his will by his desperate mother. But we get very little even approaching that level of pathos.
If given the right material, Liam Neeson can shine, lifting a small production. But "The Marksman," another in a long line of diminishing returns, doesn't know what to do with his "very particular set of skills."
A RottenTomatoes.com Tomatometer-approved critic, Jonathan W. Hickman is also an entertainment lawyer, college professor, novelist, and filmmaker. He's a member of the Atlanta Film Critics Circle, The Southeastern Film Critics Association, and the Georgia Film Critics Association. For more information about Jonathan visit: FilmProductionLaw.com or DailyFIlmFix.com