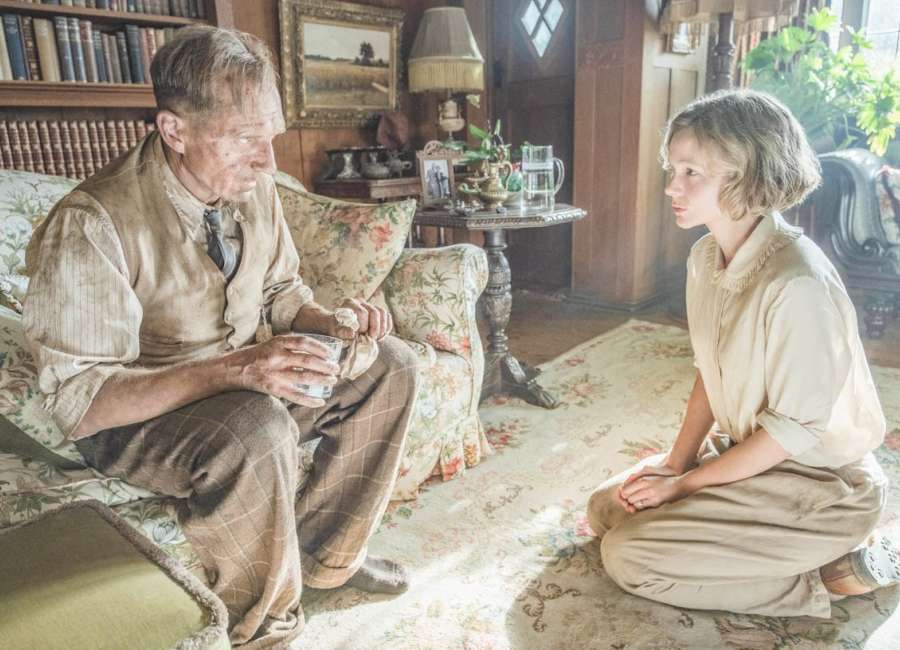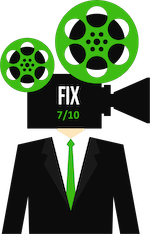 Review by Jonathan W. Hickman
"The Dig" is a lovely snapshot of the time just before England's involvement in World War II.
The film focuses on the relationship between a self-taught archaeologist named Basil Brown (Ralph Fiennes) and a wealthy widow named Edith Pretty (Carey Mulligan).
It's a sort of platonic love story based on a mutual passion for uncovering and preserving ancient history.
Edith Pretty is the kind of woman who likes to get her hands dirty. She aims to dig into the burial mounds on her property to see what's hidden inside. But she's not just some wannabe amateur; she knows that there's a right way to go about it. Preservation of any significant findings is imperative.
By asking around, she discovers that living somewhat near to her village is a man named Basil Brown, who shares her interest in careful excavation. Basil has a bit of a prickly rep. He's a peculiar fellow. And when Basil arrives by boat to Edith's island, he brings his bicycle with him. Like Edith, Basil's instantly intrigued by the mounds, and he thinks that something special may lay beneath.
As he and Edith embark on the meticulous excavation, the eggheads intervene. The conflict that results threatens to spoil the job. Only the strong-willed Edith can marshal the dig forward. But as her health begins to fade, can Basil finish the job?
"The Dig" is fascinating. In real life, Basil Brown was a pioneer in his field. Although because of his upbringing and lack of formal education, he is often relegated to the ministerial process of digging. Taking credit for the find would be left to the experts who have been to all the right schools and whose names bear specialized credentials.
Director Simon Stone (see 2015's "The Daughter") tackles this story with a complete lack of pretense. His delicate touch allows the performances by Fiennes and Mulligan to take over. And Fiennes is outstanding as the mercurial amateur archaeologist. As the introspective Basil, Fiennes often diverts his eyes and looks away while involved in conversation. He's concentrating, perhaps, on the ground, thinking about what might be hiding there.
His quiet performance, which captures the place's specific dialect, makes an excellent foil to Mulligan's more forceful but still restrained grace. "The Dig" isn't a movie with a lot of aggression and chewing of scenery; instead, both characterizations reflect respect for their real-life counterparts.
Of course, Mulligan's turn here is in stark contrast to her standout work as Cassandra in last year's transcendent "Promising Young Woman." Not only is she working in parlance more fitting to her English nationality, but the two characters have different approaches to getting what they want. Sure, both women are strong and fight against misogynistic societies, but Edith is permitted some measure of dignified control that Cassandra is cheated out of possessing.
The discovery in "The Dig" is historic. It's a 7th-century find like no other. And like the careful methods that Basil and Edith bring to uncovering the treasure, this is a subtle movie that doesn't let sensationalized Hollywood elements overshadow historical import.
A RottenTomatoes.com Tomatometer-approved critic, Jonathan W. Hickman is also an entertainment lawyer, college professor, novelist, and filmmaker. He's a member of the Atlanta Film Critics Circle, The Southeastern Film Critics Association, and the Georgia Film Critics Association. For more information about Jonathan visit: FilmProductionLaw.com or DailyFIlmFix.com