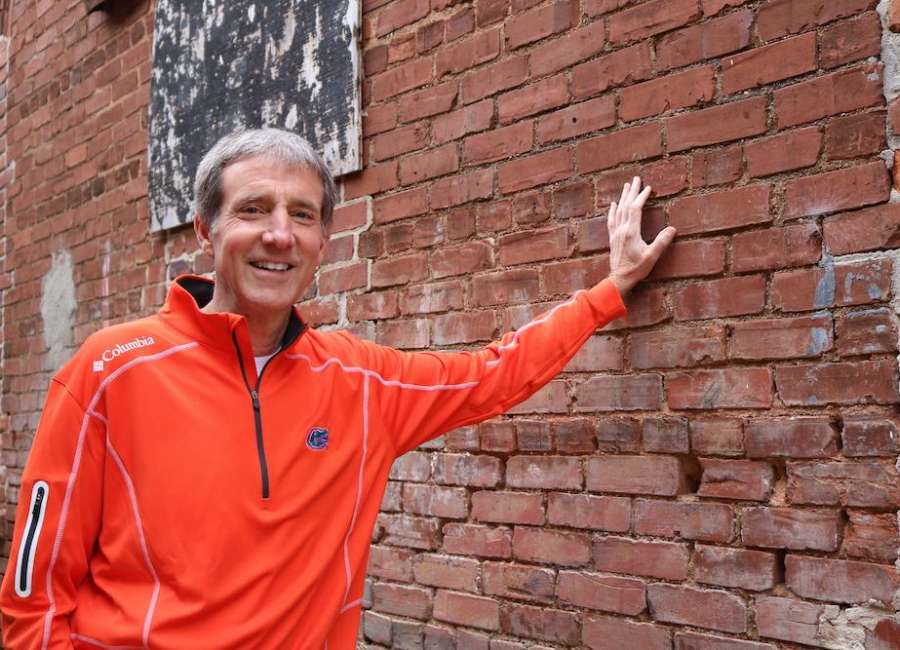 The much-anticipated college football playoffs began on New Year's Day with Alabama facing Note Dame in the Rose Bowl (played in the same venue that hosted the Cotton Bowl two days prior, indicative of how this season was forced to improvise on a regular basis) and Clemson squaring off against Ohio State in the Sugar Bowl in a rematch of last year's playoff matchup, a six-point Tiger win.
One game was over in the first five minutes; the other was over before it even started.

First, a modification of my prediction from last week that Florida's Kyle Trask would win the Heisman. On December 30, Trask's Gators squared off against the Oklahoma Sooners in the aforementioned Cotton Bowl. On that fateful night – at least as far as Trask was concerned – he wasn't the best quarterback on the field. In fact, he wasn't even the best quarterback on his own team: that would have been his backup, Emory Jones. Taking it one step further, Trask wasn't even the second-best quarterback on his own team; that would be third-string signal-caller Anthony Richardson, who came off the bench and ran three times for 42 yards and threw one pass for a 27-yard touchdown. Trask was saddled with three interceptions in what turned out to be a disappointing ending to his rather impressive regular season.
As for January 1, 2021, the new year began with a Peach Bowl matchup featuring the # 8 and # 9 teams: undefeated Cincinnati and the University of Georgia. The game was hard fought, evenly contested and wasn't decided until the Bulldogs kicked a game-winning 53-yard field goal with just three seconds left on the clock. It was the way football used to be played, reminiscent of a time before lighting up the scoreboard became status quo. Georgia added a meaningless safety as time expired to make the final score 24-21, setting the stage for what everyone hoped would be two exciting semi-final playoff games.
Apparently, no one bothered to tell Alabama and Ohio State.
#1 Alabama vs. # 4 Notre Dame. One thing is now crystal clear: this year's Heisman is between Alabama's dynamic duo, alias Smith and Jones. Wide receiver DeVonta Smith and quarterback Mac Jones were both magnificent against Notre Dame, beginning with the two teaming up for a 26-yard touchdown on the Crimson Tide's opening possession. The game opened with Notre Dame winning the coin toss and opting to receive, as Irish coach Brian Kelly's game plan called for his team to be the aggressor – at least in theory. Three plays and a punt later, Alabama took possession of the ball and scored the Jones-to-Smith touchdown with 10:14 left in the first quarter. Game, set, match. Smith and Jones would connect for two more touchdowns on the way to a 31 – 14 Alabama victory that wasn't remotely as close as the score indicates.
As for Notre Dame, the question remains why the committee in charge of selecting the four teams for the playoffs once again wasted a perfectly good spot on the team that never fails to disappoint on the big stage. We'll never know how more viable opponents Texas A&M or Oklahoma would have fared against Alabama, but I'm fairly certain either one would have put up a better fight. Meanwhile, I'm still waiting for that call from Committee Chair Gary Barta to apologize for his committee's mistake selecting Notre Dame.
# 2 Clemson vs. # 3 Ohio State. In the final coach's poll of the year, Clemson coach (Yabba) Dabo Swinney ranked the Big Ten champion Ohio State Buckeyes as the 11th best team in the country. There may not be a better example of locker room fodder to fire up an opponent in the history of college football. This game was over before the coin toss - one that the Buckeyes won and deferred, allowing Clemson to have the first possession of the game. Sure, the Tigers scored a touchdown on their opening drive and led early, 7 – 0, but the outcome was never in doubt. That's because Buckeye quarterback Justin Fields had yet to take his first snap.
With Fields running the show, the Buckeyes put 35 points on the board and piled up 390 yards of offense against Swinney's thoroughly outplayed, outmanned and outclassed Tigers. And that was just in the first half. By the time the dust settled, Ohio State's offense accounted for seven touchdowns and 639 yards while controlling the ball for 34 minutes (compared to Clemson's four touchdowns, 444 yards and 26 minutes). Outplayed, outmanned and outclassed by the squad Swinney thought was 11th best in the country.
By the time the dust settled, Ohio State avenged last year's loss to Clemson, winning 49 – 28. Fields threw 28 passes in the game, with as many passes for touchdowns as there were incompletions: six. After the game, (Yabba) Dabo left the field with an idea of what it must feel like to walk into the cage of a lion that hadn't eaten in days.
Looking ahead. On January 11, Alabama and Ohio State will meet in Miami to play for the National Championship. It promises to be exciting as both teams feature outstanding quarterbacks (Jones at Alabama, Fields at Ohio State), sensational receivers (Smith for the Tide, Chris Olave for the Buckeyes) and exciting, powerful running backs (Najee Harris at Alabama, Trey Sermon at Ohio State). On the other side of the ball, both teams have solid defenses that get down to business and know how to make tackles – and make them count. The early betting line has Alabama as a seven-point favorite.
I have to go with Alabama as well – I'll always be loyal to the SEC* – but Ohio State certainly has a fighting chance.
This is more than I can say for either Notre Dame or Clemson.
(* - Does not include Georgia; sorry, as a Gator I just can't…)
Next week: One last look at a College Football season unlike any other.
Scott Ludwig lives, runs and writes in Senoia. His latest book, "Southern Charm" is a collection of his first 101 columns for The Newnan Times-Herald. He can be reached at magicludwig1@gmail.com .